EAGAN, Minn. – The Minnesota Vikings have hired Mike Parson as Director of Equipment Services, becoming the third head equipment manager in franchise history. Parson, who will oversee all equipment operations for the club, will begin the new role immediately.
Parson joins the Vikings following 13 seasons with the Houston Texans from 2008-20, serving as the Director of Equipment Services from 2015-20 and an equipment services assistant from 2008-14. Parson was also an equipment intern for the New Orleans Saints in the summers of 2001 and 2002, as well as the fall of 2005.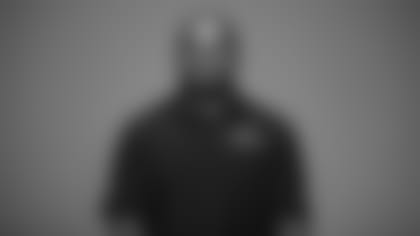 Prior to his time with Houston, Parson was the head equipment manager at the University of New Orleans from 2004-07 and held the same title at Benedict College in Columbia, South Carolina, for 2003. The Vicksburg, Mississippi, native, attended Mississippi State, where earned a bachelor's degree in health and physical education/fitness. Parson is a certified equipment manager with the Athletic Equipment Managers Association (AEMA) and the Professional Equipment Managers Society (PFEMS).
2023 Minnesota Vikings Equipment Staff
Mike Parson – Director of Equipment Services
Adam Groene – Assistant Equipment Manager
Terrell Barnes – Equipment Assistant
Blake Schroeder – Equipment Assistant
Braeson Richmond – Equipment Associate
Trevor Skogerboe – Equipment Associate