There wasn't much fanfare surrounding Dennis Ryan when he started part-time work with the Vikings in 1975.
Or on June 1, 1979, when his first assignment after beginning his official full-time basis with the team was to paint the blocking sleds at Midway Stadium.
The same would be true for Ryan's final days with the organization if the Vikings Equipment Manager — only the second person to ever hold that title — had his druthers.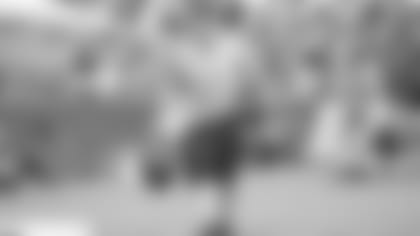 But when someone has meant so much to an organization, there's a distinguished line of folks who want to thank Ryan for his reliable dedication to the team.
"When you think about what makes a team great, it's people who put others ahead of themselves," Vikings Owner/President Mark Wilf said. "For nearly fifty years, Dennis Ryan did that for the Vikings. The hundreds of players and coaches who have been able to perform at their best because of Dennis is a testament to his work ethic, his selflessness and his passion for the Vikings.
"Dennis has been recognized by his peers and around the NFL as the best of the best, and his influence on generations of Vikings is second to none," Wilf added. " 'Thank you' is not enough to recognize what Dennis has meant to the team. We wish him and his family the best."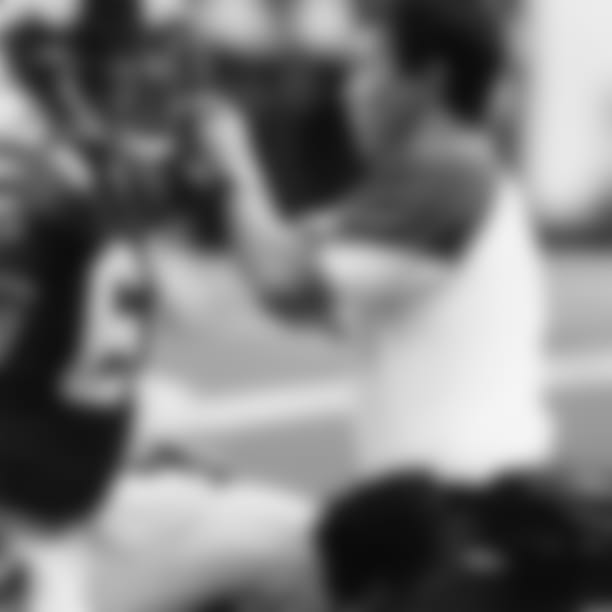 Ryan's impressive run dates all the way back to practices at Midway Stadium and the sunsetting seasons of the Purple People Eaters at Metropolitan Stadium. It encapsulated Minnesota's move indoors for 32 seasons at the Metrodome. The tenure then included equipping Vikings players to return to the elements for two seasons of home games at the University of Minnesota, followed by the first seven seasons inside U.S. Bank Stadium.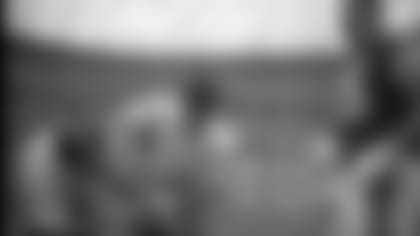 In these final days with the team, Ryan's memory returned to Midway Stadium when original Equipment Manager Jim "Stubby" Eason assigned him the job of painting the blocking sleds.
"That's what I was doing that June 1st. You look at all those blocking sleds and you think, 'How am I going to get all this done?' And it's been 44 straight years since then," Ryan said. "You never quite got things done. There was always something to do. That's one thing with the job. You always had work."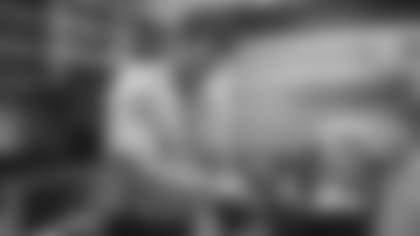 Ryan learned from Eason to place a high focus on delivering service to players and coaches.
"They're the heart and soul of the organization," he said. "Those are the guys you looked up to and those were the guys you serviced."
Ryan worked directly with nine of the 10 head coaches in Vikings history and twice received the Whitey Zimmerman Award, which honors the NFL's Equipment Manager of the Year (1996 and 2017).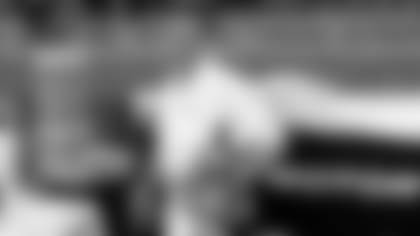 Ryan's daily responsibilities were never in doubt, as a part-timer from 1975-76 or an unofficial full-timer from 1977-78. His approach had been refined by hours of work, but Ryan also rose to multiple occasions that didn't come with instruction manuals like the response needed after the collapse of the Metrodome's roof in December 2010, which forced Minnesota to play one home game in Detroit and another at the University of Minnesota.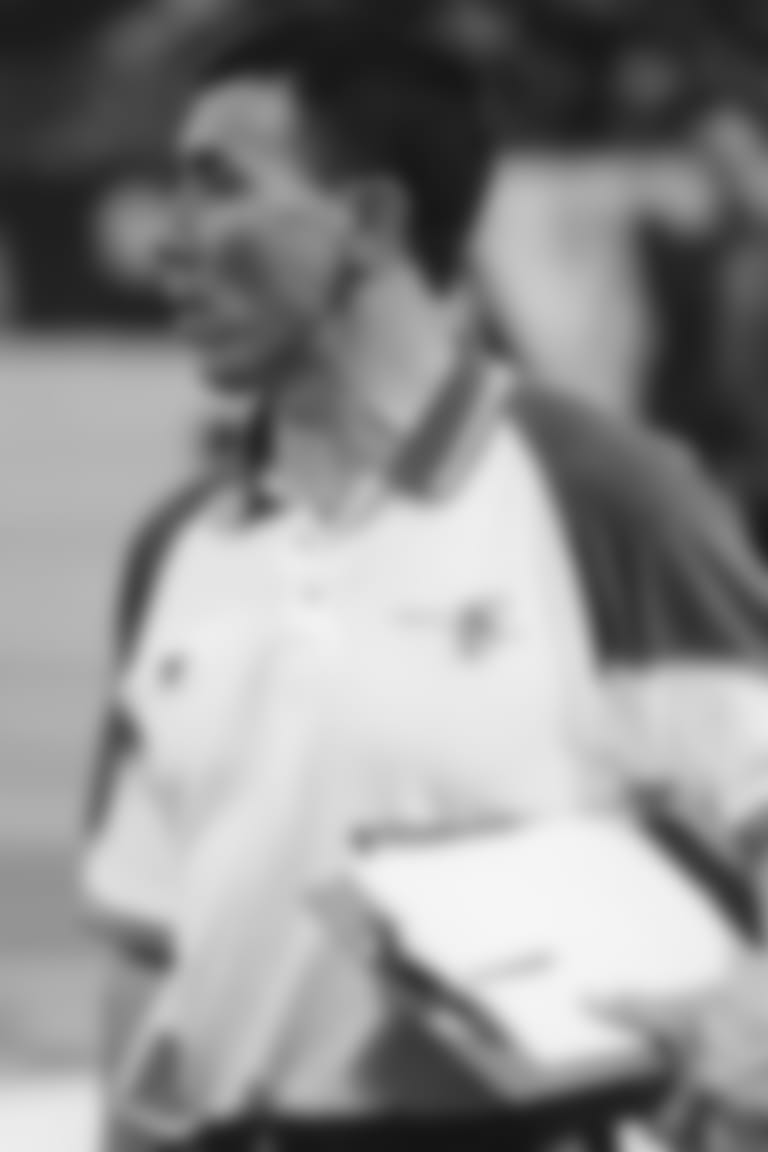 "Part of the job, you always adapt, and it just needs to be done and you do it. It may take a lot of hours, but whatever it took, you would manage. I remember Stubby telling me the story about [first Head Coach Norm] Van Brocklin telling him day one in Bemidji, [Stubby] was leaving the locker room at midnight and [Van Brocklin] asked what was wrong, 'The lights out? We've got candles.' He wanted the helmets all put together for that first practice. He wanted them then."
Ryan didn't overlap with Van Brocklin but he did establish a streak of 705 consecutive games until Nov. 21, 2021, when COVID-19 protocols kept him from working Minnesota's 34-31 win over Green Bay — the 500th regular-season victory in franchise history. Ryan returned to work as soon as protocols allowed.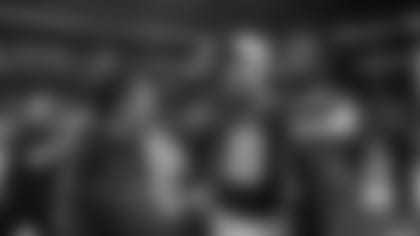 Vikings Head Coach Kevin O'Connell and General Manager Kwesi Adofo-Mensah, who were hired in 2022, described how much they appreciated Ryan's experience and expertise through their first seasons in their roles. They noted the high rating bestowed on Minnesota's equipment staff in a report card survey conducted by the NFL Players Association.
"It's fitting that in Dennis' final season, the NFLPA comes out and allows the players to vote on their experience, and Dennis and his crew received an A-plus," O'Connell said. "I guarantee if they had done this survey in 1986, 1996 or 2006, Dennis would have gotten an A-plus. The consistency and the level at which Dennis cares in a servant-leadership type role is something from which we can all take note.
"I'm thankful I had a chance to work with Dennis and see firsthand what so many players, coaches and staff members observed and respected for nearly five decades," O'Connell added. "His humility, attention to detail and constant positive presence will be greatly missed, but I'm excited for Dennis to enjoy some well-earned downtime."
Adofo-Mensah said Ryan "is held in such high regard across the entire NFL."
"It immediately became evident when I joined the organization last year why that is," Adofo-Mensah added. "Whatever time it was in the morning, whatever time it was at night, I would see Dennis in the facility. But beyond his tireless effort was his desire to put others first. To see that up close after how long he's been doing it was an honor for me and a tremendous lesson in quality leadership. Dennis is an icon in our league and will always be considered a member of the Vikings organization."
Vikings Ring of Honor inductees Ahmad Rashad and Scott Studwell began their respective tenures with Minnesota in 1976 and 1977. Rashad played seven seasons, and Studwell suited up for 14 before transitioning to the front office and totaling 42 seasons in some capacity with Minnesota.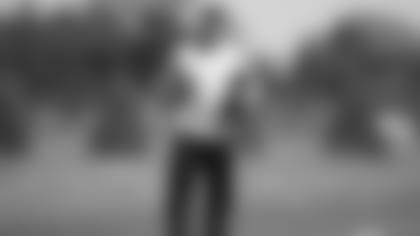 Rashad described Ryan as "one of the most quality people I have ever met!"
"A solid individual who I looked forward to seeing every day of my Vikings career. We have continued to be in touch," Rashad said. "I remember sitting in the locker room after games, just talking about all kinds of stuff. He learned from Stubby and controlled the locker room. Talking to him calmed me down always. He was a very important person in my Vikings career. I feel blessed to have had him in my life and wish him all the best!"
Eason was Minnesota's original equipment manager and served until his death in 1981 when Ryan was promoted to the role. Although the equipment staff increased in size over the years, doing the work remained important to Ryan.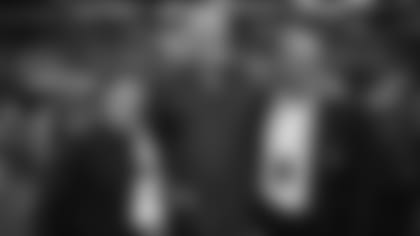 "Dennis is one of those employees who comes in early, stays late, and is always there if and when you need him," Studwell said. "He has seen it all over the course of his career and has befriended countless players, coaches and employees over the course of his long and timeless career. He will be missed by many and leaves some big shoes to fill, but his legacy is already intact, and his retirement is more than earned and deserved.
"I will miss him and more than appreciate everything he has done for me and my family, but I'm also very happy for him and know he will enjoy this next chapter," Studwell added. "He is the 'best.'
Ryan's story is one of perspiration, innovation and, perhaps most importantly, proper preparation.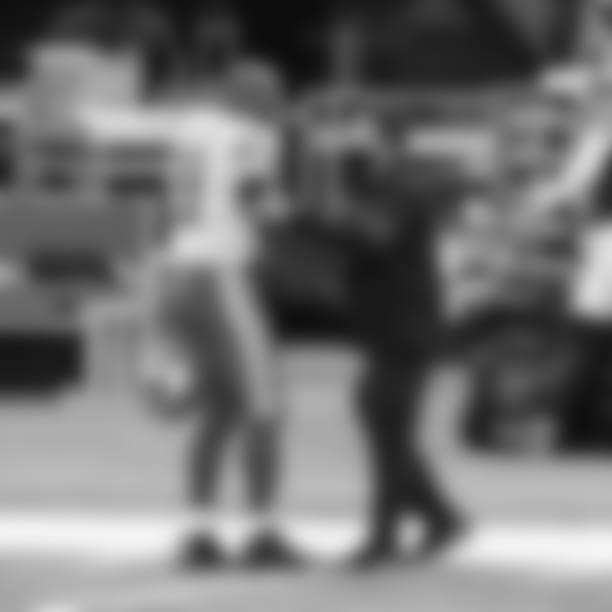 Beyond embracing the grind, Ryan worked with Mark Mullaney after the defensive lineman's eye was gouged in 1984. Inspired by motorcycle helmets, Ryan fashioned a face shield that allowed Mullaney to return to action after missing just three games.
"That's the kind of guy he was," Mullaney said for a 2017 Vikings.com feature about the face shield. "He went way out of the realm of his job description or call of duty."
Helmet visors later took hold as fashion elements, and the tint on Brian Robison's helped the defensive end with a light sensitivity issue. Robison saw Ryan's authenticity daily and continues to appreciate it.
"There aren't many people I respect more than Dennis Ryan," Robison said. "The fact that he stuck it out that long and was a part of things like that – I mean, really and truly, he was part of greatness. You think about all the Legends that came through that locker room, that went in and went out throughout the years, and Dennis has been a part of all that.
"Dennis has been through so many changes," Robison said. "Players come and go; coaches and come and go; it seems like everybody comes and goes through that building except for Dennis Ryan. He was always a guy that stayed around, hung around and was always a part of the Minnesota Vikings. I think at the end of the day, you have to have a high amount of respect for a guy like that who does stick around through thick and thin, through the highs and lows, and he always stayed true to who he was as a person."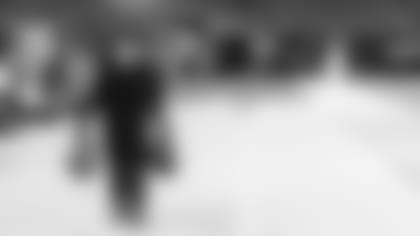 A hard hatter with a heavy heart, Robison said Ryan "may have one of the hardest jobs out there."
"Everybody thinks the equipment manager's a guy who kind of sits back and maybe airs a helmet every once in a while, gives guys gloves and cleats, but at the end of the day, he's a logistical guy," Robison said. "He's the guy who decides how many pairs of cleats have to go on a truck. How many helmets have to go on a truck. The amount of jerseys, the amount of headsets – I mean, all of these things that you see, pretty much everything that every coach, every player, wears on game day, he has to decide the number of those things that go. … The fact that he was able to do that for so long and really and truly be so good at it, it's a testament to not only his character but his work ethic, as well."
Ryan made it a point to have players correctly equipped for frigid days at Metropolitan Stadium, as well as the dog days of training camps in Mankato.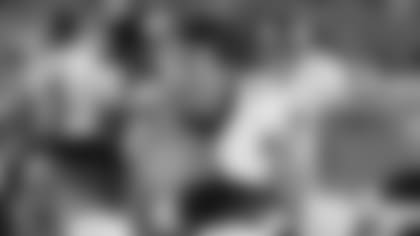 There were short road trips like the annual Border Battles at Lambeau Field or games at Chicago's Soldier Field (during its artificial turf and grass eras).
There also were groundbreaking ventures across the globe, like the 1983 Vikings-Cardinals preseason game in London — the first American football game on European soil.
Ryan led the transportation of roughly 7,500 pounds of equipment, including first-down markers and chains, for that 1983 game, as well as 20,000 pounds of equipment last fall when Minnesota revisited London to play New Orleans.
He handled the logistical challenges of moving the team's operations to Mankato for several weeks of training camp until Twin Cities Orthopedics Performance Center opened in 2018, as well as the organization's change of headquarters from Winter Park to TCO Performance Center.
"We're not talking about just a game day or a two-day road trip; you're talking about four weeks in another city, and you've gotta make sure that you're right on because if not, you're making trips back and forth to Winter Park, which costs money, costs gas, costs time," Robison said.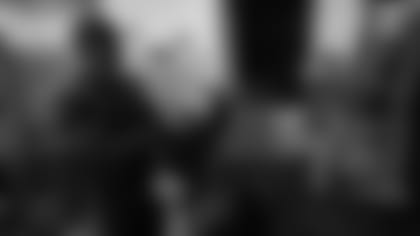 Steve Hutchinson took pride in being "low-maintenance" in his requests but said Ryan "always had everything you needed" from chicken broth in the locker room to a paste that helps players stay warmer.
"He's first-class, and it's the reason he's been here for 40-plus years," Hutchinson said. "The equipment manager position in the NFL is a little unique compared to a lot of the other staff members. There's not as much turnover there. That being said, I think there are some dinosaurs, guys who have been in one spot since the dawn of time, in the NFL, and D's one of them."
Hutchinson and Robison were among the players who connected with Ryan over coffee in the equipment room, which the Pro Football Hall of Fame guard described as the offensive line's "unofficial office."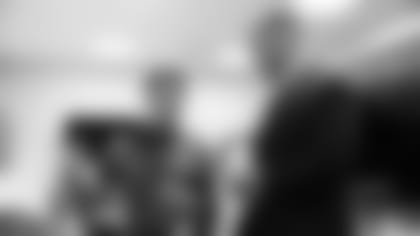 "There was a time when guys like Matt Birk, myself and a couple others – Jimmy Kleinsasser, and a couple guys – actually brought our own lunch to work just so we could sit back there and eat it with Dennis," Hutchinson said. "Of course, his coffee was legendary. Everybody went to the equipment room to get D-Ryan's coffee. It's just, when you have the workload of the day in a normal in-season work week, just for that hour, hour-and-a-half to just sit back there and kind of kick your feet up and read the paper, do a crossword or play cards or something with the guys, it was a fun little reprieve from the stress of the work.
"He makes [the coffee] strong. It's always hot, it's strong," Hutchinson added. "It's like the perfect blend … whatever one he always picks, it's always great. Long days. Cold, dark, long days, you need hot coffee – so he always had that going."
Robison added: "He always had that pot of coffee ready throughout the day. And I'm a huge coffee drinker; I probably drank the most coffee out of anybody on the team. And it was funny because I was not a coffee drinker at all when I got to the Minnesota Vikings. So I guess at the end of the day, D-Ryan actually changed my life by making me a coffee drinker."
"I gave him a vice," Ryan quipped.
"Caribou Coffee makes it easy. They send it in packs," Ryan said. "I can guarantee our coffee is better today than when I first started. We've got a couple of fancy machines. Stubby's machine was a 72-cup urn that we filled in the shower. I don't think that would fly anymore."
The drip of the coffee was a draw, but Robison most appreciated the fact he could count on Ryan to be unfiltered.
"Dennis was a guy that I always respected because if you asked him a question, it wasn't going to be the answer that you wanted to hear," Robison added. "It wasn't going to be the answer that you led him to. It was always going to be a genuine answer that you got from Dennis Ryan, whether you like it or not. Those are the types of people you need in your life. You don't need guys who are going to tell you what you want to hear. You've gotta be around guys who are gonna tell you what you need to hear. Dennis Ryan was always that kind of guy."
Hutchinson also noted Ryan's role as a valued "counselor" who provided sound advice.
"I guess I never really considered myself that, but I appreciate Steve's kind words, and if he felt I was filling that role, then I'm very proud to hear that," Ryan said. "I guess the one thing Stubby always had was coffee in the equipment room, and I carried that through because we wanted the guys to come back. It was always fun to visit with guys, see them and ask them how they're doing and all that. I guess maybe that just morphed into that role."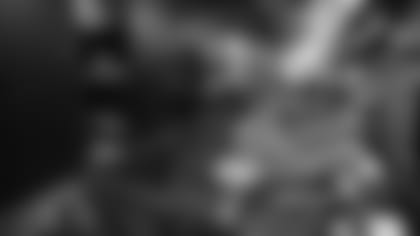 Ryan became a common thread for generations of players, extending through the organization for more than two-thirds of the first 62 seasons in franchise history. When Vikings Legends return for events, a common first question has been, "Where's Dennis?"
And it wasn't because someone was trying to score some new swag. It was because Ryan is stitched into their experience as Vikings. Going forward, Ryan will be invited for Legends Weekend and future gatherings.
"I've always kind of prided myself that the old guys were looking for me and a couple of other people in the organization, but there's some guys that date back," Ryan said. "I was the only one here that's still here, and I'm going to miss being part of that thread anymore. That will be something that I'll think about, but if I get to join some guys at the alumni events, I'll have more time to visit with them than we had while we were busy working."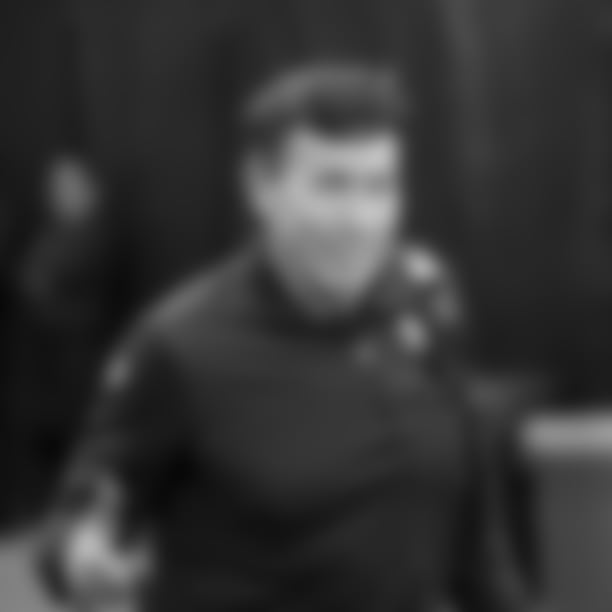 Rashad, Studwell, Robison, Hutchinson and other Vikings Legends truly appreciate Ryan's service.
"Equipment managers … are one of the few people whose office is basically in the locker room. Coaches are upstairs, front office people are upstairs, and even public relations and community, it's kind of a different part of the building," Hutchinson said. "Unless you're going up there to eat to or have a meeting, players don't really leave the locker room or the weight room.
"I think if you asked a bunch of guys who played here – and it didn't matter the span of the decade – they'd tell you the same thing," he added. "D would always offer advice, and a lot of it was off the field. Just talkin'. I think his value to the guys in the locker room over the years, you can't really quantify it.
"He's not one to [seek the spotlight] … he probably thought he was just going to punch out on the last day and go home and everybody was going to be like, 'OK, well, see ya,' " Hutchinson added. "It's not going to happen that way, obviously. He deserves to have some sort of statue, plaque, something around here – just so guys know the commitment he made to this organization."