Part of raising awareness is recognizing barriers and where improvements can be made.
After launching "Getting Open" last spring, a Vikings Entertainment Network series that focused on all things mental health, I'm honored to be bringing the series back for a second installment at the opening of Mental Health Awareness Month.
As we do, it's important to acknowledge the disparities that exist among groups when it comes to mental health care.
We sat down with Vikings Team Clinician Dr. Brownell Mack to learn more about the mental health challenges facing communities of color.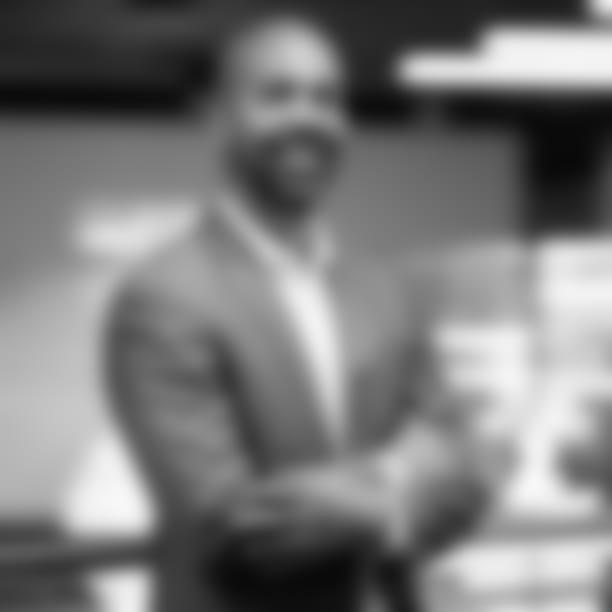 Establishing a foundation of trust
Mack shared with me a piece of folklore that's played an especially strong role in African American history: the fictional story of John Henry, an early railroad worker and former slave.
Henry's job entailed hammering holes into rocks so that TNT could be inserted to blast holes for new railroads to be installed. According to this legend, Henry was thought to be even better at this task than newly created drilling machines – so the townspeople challenged him to a contest.
Could Henry outperform the machine?
After a long struggle, he did in fact "beat" the machine, his manpower proving to be more efficient than a manmade contraption. But at what cost? The story says Henry suffered a heart attack, still gripping his hammer as he died.
"The legend of John Henry captures a lot of what we know about to this day around the help-seeking patterns and stigma around mental health for African American people," Mack said. "There is this idea that you can rely on personal resolve to overcome emotional challenges. It's known as a survivors' ethic, a belief that you're supposed to 'keep on keepin' on'. You would prefer to go to family members if you needed assistance or go to church, or pray about problems versus looking to professional institutions for help."
Distrust of medical professionals by African American people is deeply rooted in history.
In the 1930s, the U.S. Public Health Service commissioned a study initially involving 600 Black men, including 399 who had been infected by syphilis but not offered treatment.
"There's a mistaken notion that the experimenters infected these men with syphilis; that part isn't true," Mack noted. "But what is true is that over the course of the study, which ran for 40 years, syphilis became treatable with penicillin – and that treatment was withheld from these men despite its availability."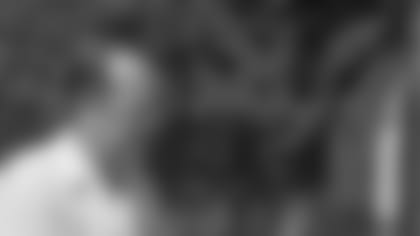 Many of the men involved in the study passed away prematurely due to the untreated infection, and they also infected their partners and their children.
"There still is this embedded distrust of systems that has built up in our culture, particularly among Black men," Mack said.
Understanding cultural competency
Research suggests Black adults are 20 percent more likely to experience mental health problems such as Major Depressive Disorder or General Anxiety Disorder.
In addition to varying levels of trust, numbers also show a lack of access to appropriate and culturally responsive mental health care.
Dr. Joseph White, a pioneer of Black psychology and Dr. Mack's mentor, developed a model that set the standard for defining "culturally competent practice" in the mental health field.
Though the concept is an inexact science, White "boiled it down to a few critical dimensions," starting with knowledge.
"For all people entering the mental health field, whether you're Black, white or from another group, it's important to know what he called 'the way of life of a people,' " Mack explained. "So the abuses that Black people have experienced that linger in stories like the Tuskegee experiments – that's part of the knowledge that we have to have as providers of mental health services in order to serve African American people well. To understand, really, what they've been through.
"I think unfortunately, as a culture, as a society, sometimes we get a little bit hung up on what's wrong with the person, and we forget to look for some of the causal factors that might help to explain their presentation," Mack added.
Other themes White emphasized were the "emotional sphere," which seeks to understand how a person came to feel the way he or she does about race and racism; the importance of promoting difficult but honest discussions around the topic of racism; and behavioral aspects of cultural responsiveness.
"We've come a long way with desegregating schools and other environments. We work alongside people who are very different from ourselves, typically, these days," Mack explained. "But how intentional are we in trying to get out of our comfort zones at times and to connect with people who we wouldn't ordinarily see? Dr. White told us it's important to broaden your horizon that way and to take the chance; to go to a supermarket in a neighborhood that you normally don't attend; or go to a church service that's outside of your faith or away from h your normal neighborhood.
"These types of experiences can deepen your ability to empathize with other people and allow you to gain some common points to join with them in meaningful ways," Mack added.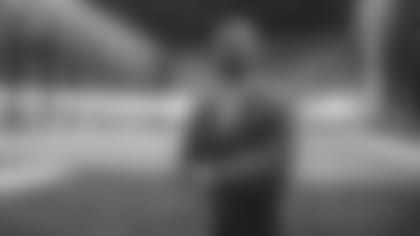 Lastly, White focused on skill-building and recognizing certain cultural characteristics.
"We know there are more differences within a group of people than there are between different groups of people. But at the same time, there are certain tendencies that tend to hold up pretty well," Mack said. "So within certain cultural groups, eye contact is expected. And sometimes it's not a thing that you should do – it can be intimidating to someone. So knowing some of those hidden rules and adhering to them is part of being culturally responsive in the way that you're helping."
Breaking the stigma & increasing representation
It's important to note society has come a long way, and access to mental health care has widened significantly for most people. Particularly in metropolitan areas and for those who are insured, mental health care is fairly accessible.
Mack emphasized, however, that there still are "profound gaps" when it comes to those living in poverty or people of color who "can't, won't, or don't" utilize traditional forms of mental health care.
And ultimately, stigma truly is the biggest barrier.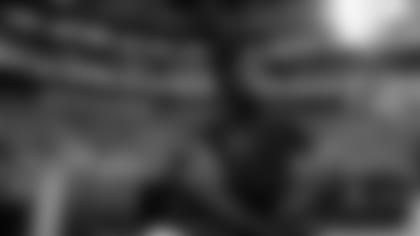 Observation has shown that Black individuals want to have a full picture of what to expect through therapy. The appreciate having "air space" to voice their apprehensions and to ask questions: What are the risks and benefits? What does a course of treatment look like? What are alternative treatment options? How will this ultimately impact me?
It's essential to acknowledge and anticipate some of the negative perceptions or expectations that Black clients may bring with them into work with a white therapist: "What makes you different from people who have mistreated or misunderstood me in the past?"
In his personal practice, Mack often encounters single mothers who specifically seek him out because they think Mack "might be able to help their sons growing up without a Black father" in their lives.
"I think I've been able to provide value in that way alone, just having an identification with many of those kids. They know that I look like them and I've lived like them in many ways. So that does help foster a connection," Mack said. "But I have to do the same thing that a white therapist would have to do in trying to engage those young people – and that is to establish that I'm trustworthy, caring and credible.
"I believe firmly that the provider of the service, the human being, is really the medicine," he added. "So it's important to be evidence-based in choosing your methods and interventions, but it's impossible for people to buy into your methods if they don't buy into you. So the messenger, in many ways, is even more important than the message when it comes to engagement and success in therapy."
You likely have heard this phrase before: "Representation matters."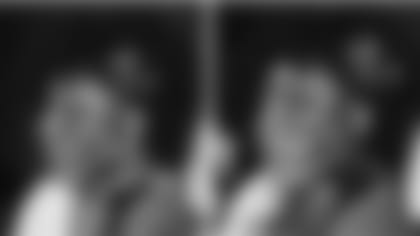 The impact is tremendous when young Hmong girls see Suni Lee, a Hmong woman, competing in the Olympics. For Black and brown boys to see men who look like them working as news anchors, businessmen, actors – and the list goes on. For children to watch movies or read books featuring non-white heroes and heroines.
The same goes for the field of psychology.
"There have been a lot of efforts – and I've benefited from them over the course of my career – to bring more people of color into the field of psychology. But we're at a point now where only 4 percent of psychologists are African American," Mack said. "You have few and far between [options] if you're looking for a Black psychologist.
"And that's [an unfortunate] state of affairs," he added. "We need to assure that there just is more representation out there so people have more options."
Mental health support & a haircut
While the mental health field is lacking in Black licensed professionals, a wave of grassroots efforts is sweeping throughout communities of color across the nation.
Receiving mental health support while getting a haircut? It really makes all the sense in the world.
As a child, Lorenzo Lewis spent endless hours in a barbershop owned by his aunt, reveling in the banter, laughter and murmured conversations between barbers and their customers. "I grew up in my aunt's barbershop, and it was a safe, comforting place," he recalls. It was the cornerstone of the Black male community, a combination of beloved social club, lounge and salon.
The barbershop would surface again in his late 20s, when Lewis worked as a case worker with troubled teens at an Arkansas juvenile detention center. Many were African American males who suffered from trauma, depression and other mental ills linked to their rough childhoods, but almost none of them had received any treatment before their encounter with the law. Lewis came up with a novel idea: Since African American boys and men had little access to therapy, why not bring therapy to them?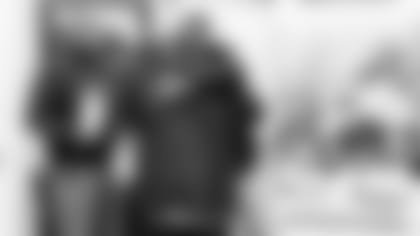 Lewis founded The Confess Project, America's first mental health barbershop movement. The organization is "committed to building a culture of mental health for Black boys, men and their families" and works to achieve that by training barbers as mental health advocates.
The Confess Project is based on a four-tier model that focuses on access, advocacy, research and innovation.
"It's a really powerful movement, and it is gaining momentum. … It taps into the indigenous helping and healing traditions among African American people," Mack said. "Long before there was a mental health clinic, or Prozac, or Journal of Applied Psychiatry, Black folks were finding ways to help each other in the community. The church had often been the hub of that.
"Who are the people who are implicitly trusted in the community? We know sometimes the person who's hearing the stories is the one who is cutting your hair, or the person who is providing you with any service, perhaps, in the community," Mack continued. "I think it's great that we're trying to leverage those organic relationships in the community and empower barbers, since they're receiving these kinds of concerns on a regular basis, with the information they need to respond in effective ways."
Sometimes, that may be a barber picking up on cues that suggest his client is suffering from depression, upon which the barber could share resources or direction with that individual. Other times, it may be as simple as knowing how to listen and empathize with the person experiencing a difficult time.
It's important, however, to view The Confess Project and similar models as a support tool but not necessarily a replacement for professional mental health care when needed.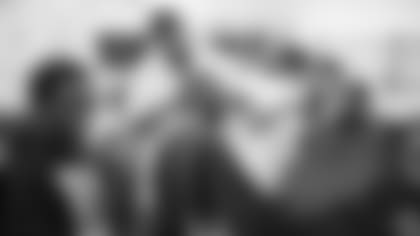 "I think most of the people who are in the barbershops and in the churches would say, 'We're coming up on some issues that are beyond our capacity,' " Mack explained. "We have to be really mindful of when we're hitting our limit in terms of what we can understand or respond to. … I think the ideal – and I've been a part of some of these efforts in the community, too – is to try to pair the professional knowledge and skill with the community-based wisdom.
"I think there's a way to bring those two worlds together," he added. "And it's an exciting aspect, I think, of our field – and an evolving one that's going to help us better identify mental health conditions early in our communities and provide the right kind of care at the right time."
Vulnerability of a Viking
As the Vikings organization continues the "Getting Open" series and works to normalize conversations around mental health, Mack is proud of the multiple players who have been – and will be – involved in such an important endeavor.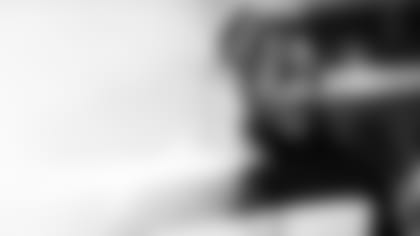 "They've made it OK to not be OK. [It's significant] when you have athletes who, on the outside – especially football players – look so invincible, that are willing to talk about their own vulnerability," Mack said. "They're giving credence to this idea that, in order for them to be their best on the field, they have to be well emotionally, mentally and spiritually off the field."
The messaging can be particularly impactful coming from athletes of color.
"The people in the community are resonating to the kindness and the thoughtfulness of these young men. And as men of color, too … for kids to have that kind of nurturing attention from [players who look like them], that's really powerful stuff.
"And then their openness about talking to others about mental health. Whether that's in the locker room, whether that's in their homes or in their communities. It signals that this isn't only the right thing to do, it's a necessary thing to do," Mack continued. "And it's had ripple effects. It's allowed a lot of people to look inside and ask themselves, 'Well, if Eric [Kendricks] and Adam [Thielen] are doing these things, maybe I should take these kinds of issues seriously myself."