It's hard to believe, but we're roughly a quarter of the way through the NFL season already.
While every team will sit back and assess their first four games of the 17-game schedule, only five teams are doing so with rookie head coaches (not including coaches who have been interim or previous head coaches with another NFL team).
Among that small list is Vikings Head Coach Kevin O'Connell, who has guided Minnesota to a 3-1 record.
David Kenyon of Bleacher Report recently graded every rookie head coach through the first quarter of the season. Kenyon gave O'Connell a B+. He wrote:
Consistency on offense has continually been an issue for the Vikings lately, and they effectively hired O'Connell to solve that problem. Four games is too small a sample to make a determination there, but the results have been promising in the meantime.
Kenyon also graded the head coaches for Minnesota's next two opponents, Chicago's Matt Eberflus and Miami's Mike McDaniel.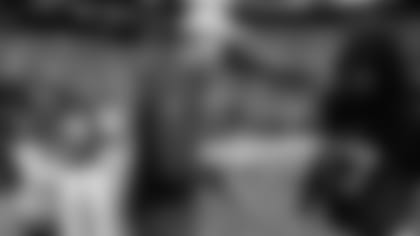 Eberflus has led the Bears to a 2-2 record so far this season. Kenyon gave Eberflus a B, saying Chicago is out to "a sensible start."
The major concern is Chicago has practically avoided the passing game. While the depth at receiver is sorely lacking, what are Eberflus and the Bears learning about second-year quarterback Justin Fields? He needs time to develop, sure, but 16.8 passes per game is extremely low in the modern NFL.
Even as the Bears are likely destined for double-digit losses, a sign of success would be Eberflus helping the offense look anything close to dangerous against good competition.
For McDaniel, Kenyon said there is a lot to like about his coaching debut so far, with the Dolphins matching the Vikings 3-1 record. Kenyon mentioned the Tua Tagovailoa situation as one that complicates his assessment but assigned an A- to McDaniel.
Within this perspective, there is plenty to love about the beginning of McDaniel's tenure. Miami toppled the New England Patriots, engineered a 21-point road comeback over the Baltimore Ravens and clipped the Buffalo Bills before falling on the road against the Cincinnati Bengals.
Yes, there are nits to pick. Chiefly, the Dolphins once again lack a threatening running game. They've trudged to 3.5 yards per carry, one of the worst marks in the league.
QB Kirk Cousins' Durability in Contrast with League
The term "protecting the quarterback" has always been crucial for the success of NFL teams, but this season it's taken on a whole new meaning.
Several teams across the league have had injuries to its quarterbacks, including San Francisco (Trey Lance), Miami (Tagovailoa), the New York Giants (Daniel Jones and Tyrod Taylor), Dallas (Dak Prescott), New England (Mac Jones and Brian Hoyer) and New Orleans (Jameis Winston).
Mark Craig of the Star Tribune recently looked at Cousins' ability to stay durable throughout his career, especially with Minnesota. He wrote:
Cousins arrived in Minnesota in 2018 as a guy who gambled not only on his talented arm but his durability, the mother of all traits favored by Bud Grant, still the ultimate Upper Midwest face of the Vikings [62-season-old] franchise.
Meanwhile, Cousins keeps showing up. Week after week. Series after series. Snap after snap. Win after loss, loss after win.
Of a possible 4,685 snaps, Cousins has played 4,577 of them, appearing in 69 of the Vikings 71 games (includes two postseason contests) since he joined the team. He's only missed two games, one due to rest before the playoffs in the 2019 season and the other because of COVID-19 against Green Bay in Week 17 last year.