EAGAN, Minn. — Kirk Cousins' prolific performance against the Lions Sunday has garnered NFC Offensive Player of the Week honors.
Cousins completed 28 of 40 passes (70 percent) for a season-high 405 yards and three touchdowns to total a passer rating of 127.6. He also rushed for a touchdown in leading Minnesota to a 37-35 win over Detroit in the 2020 season finale for both teams.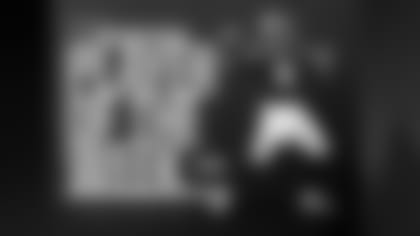 The showing continued a strong run of success against the Lions since Cousins joined the Vikings in 2018. He improved to 6-0 as a starter against Detroit in that time and recorded his ninth game of the season with a passer rating of 100 or higher, which also includes the Vikings 34-20 over the Lions in Week 9.
Cousins also broke the Vikings record for most games in one season with three or more touchdown passes with eight such games. He topped Daunte Culpepper, who had seven such games in 2000, on the way to a career-high 35 touchdown passes.
It also was the 17th game in which Cousins has totaled at least 300 passing yards, three touchdown passes and a passer rating of 115.0 or higher, the most through any NFL quarterback's first nine seasons.
The Vikings claimed three of the five NFC Offensive Player of the Week honors during November, with Dalvin Cook bringing home the honor in Week 8 and Week 9 with the most prolific two-game stretch of running the football by any Vikings player (369 rushing yards).
Mike Boone was named NFC Special Teams Player of the Week for Week 4.
Minnesota has had 19 different players claim 28 total NFL Player of the Week awards since Head Coach Mike Zimmer's hire in 2014.
VIKINGS NAMED NFC PLAYER OF THE WEEK UNDER ZIMMER
2014, Week 8, at Tampa Bay
2014, Week 13, vs. Carolina
2015, Week 9, vs. St. Louis
2015, Week 10, at Oakland
2015, Week 16, vs. NY Giants
2015, Week 17, at Green Bay
2016, Week 1, at Tennessee
2016, Week 2, vs. Green Bay
2016, Week 3, at Carolina
2016, Week 11, vs. Arizona
2017, Week 1, vs. New Orleans
2017, Week 7, vs. Baltimore
2017, Week 16, at Green Bay
2018, Week 1, vs. San Francisco
2018, Week 9, vs. Detroit
2019, Week 1, vs. Atlanta
2019, Week 5, at NY Giants
2019, Week 8, vs. Washington
2019, Week 14, vs. Detroit
2019, Week 15, at LA Chargers
2020, Week 8, at Green Bay
2020, Week 9, vs. Detroit
2020, Week 12, vs. Carolina
2020, Week 17, at Detroit