The Vikings have added University of Alabama cornerbacks coach Karl Scott to their defensive staff as defensive backs coach.
The role was held last year by Daronte Jones, who last month accepted LSU's defensive coordinator position.
Scott spent the past three seasons at Alabama under Head Coach Nick Saban, during which he coached a cornerbacks group that included 2020 second-round pick Trevon Diggs, as well as Patrick Surtain II, projected by many as a high first-round selection in the upcoming draft.
"Karl has a National Championship-level background and has coached some of the top college players in the country," Vikings Head Coach Mike Zimmer said. "His input in the defensive backfield and working with our developing players there will be important."
Despite the challenges of navigating a season during the COVID-19 pandemic, Scott helped the Crimson Tide to a 13-0 record and College Football Playoff National Championship in 2020.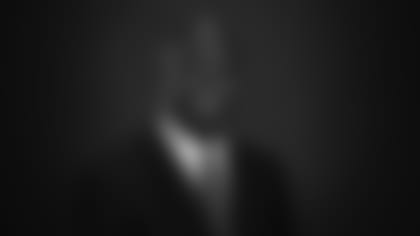 Prior to joining Saban's staff in 2018, Scott spent two seasons as the defensive backs coach at Texas Tech. In 2017, the Red Raiders secondary totaled 29 turnovers, including 14 interceptions. Scott was named the defensive coordinator at Louisiana-Lafayette in late December 2017 but opted instead to accept the job at Alabama.
Scott spent one season as the safeties coach at Louisiana Tech (2015) before joining Texas Tech. The Bulldogs that year finished 9-4 and in second place in the Western Division of Conference USA.
Scott also worked at Southeastern Louisiana for three seasons, serving as the defensive coordinator (2014) and linebackers coach (2012-13). During that span, he helped the Lions to back-to back Southland Conference Championships (2013-14) and two NCAA Football Championship Division playoff appearances.
In 2014, Southeastern led the conference in total defense and ranked seventh in the FCS.
Before his time at Southeastern Louisiana, Scott served as recruiting coordinator, defensive backs coach and linebackers coach for four years at Tusculum College from 2008-11.
His coaching career began at Delta State as a graduate assistant in 2007.
A native of Houston, Scott played at McMurry University in Abilene, Texas, where he earned his degree in exercise and sports studies in 2007.
Vikings add defensive quality control coach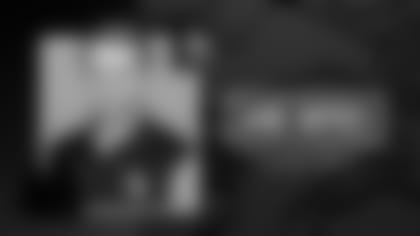 The Vikings additionally hired Sam Siefkes as Minnesota's defensive quality control coach.
Siefkes will fulfill day-to-day operations for the defensive staff, among other duties. Formally the defensive coordinator and inside linebackers coach at Wofford (2018-20), he helped the Terriers rank 20th in the nation in total defense in 2019. Wofford that season won the Southern Conference Championship for the third straight year and competed in the NCAA FCS Playoffs for the fourth consecutive season.
Among Southern Conference schools, Siefkes' defense ranked first in total defense and rushing defense in both 2018 and 2019. Wofford's 2020 season was moved to Spring 2021 due to the COVID-19 pandemic.
Prior to Wofford, Siefkes served as the defensive coordinator for UW-Platteville (2016-17) and a defensive graduate assistant coach at Wisconsin (2015). He also spent time with Florida International University in 2015 and Wisconsin-La Crosse from 2012-14.
Siefkes replaces Nick Rallis, who recently accepted a job as the Eagles linebackers coach.