EAGAN, Minn. — Will 2024 finally be the year?
Vikings Ring of Honor defensive end Jim Marshall has again been advanced for consideration to be elected to the Pro Football Hall of Fame.
The Pro Football Hall of Fame on Wednesday announced its 12-person Seniors Committee has trimmed a list of eligible nominees to 31 semifinalists for the Class of 2024. The Seniors Committee evaluates players who appeared no later than the 1998 season.
Additionally, a 12-person Coach/Contributor Committee advanced 29 semifinalists for the Class of 2024.
According to the Pro Football Hall of Fame, selection bylaws stipulate that both the Seniors Committee and Coach/Contributor Committee vote for 25 semifinalists but also allows for additional candidates to proceed in the process in the case of a tie vote for the 25th position. That occurred in both fields this year.
The separate committees will now consider the semifinalists before advancing 12 Senior and 12 Coach/Contributor candidates. Those selections will be announced July 27.
Members of the Coach/Contributor Committee will meet Aug. 15 to select one Coach or Contributor for final consideration for the Class of 2024.
Members of the Seniors Committee will meet Aug. 22 and can select up to three Seniors for final consideration.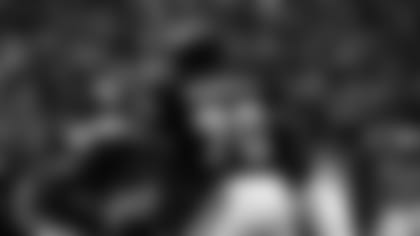 Marshall's candidacy with an outside metric
The late, great Bud Grant, who was enshrined in 1994, made a case for Marshall's enshrinement for years because of what the defensive end meant to the Vikings and one of the most prolonged runs of success by any NFL team.
Marshall never missed a game in his 19 seasons with Minnesota, starting all 270 possible games from 1961-79, plus 19 playoff games that included four Super Bowls. He is the only defensive end in the semifinalist group and has been credited with 130.5 career sacks.
Ask any teammate of Marshall's, and you'll likely get an earful for how overdue his enshrinement is.
It's no surprise that Vikings fans have supported Marshall's candidacy, but how does he compare to the 30 other semifinalists?
PFR Founder Doug Drinen created approximate value as "an attempt to put a single number on the seasonal value of a player at any position from any year (since 1960). Drinen also created a way to balance "peak production" against "raw career totals."
PFR assigned a career AV of 168 to Marshall, which is the highest of any of the 26 semifinalists whose careers began after 1960.
Former Bengals quarterback Ken Anderson is next at 160, followed by former Falcons tackle Mike Kenn (139) and Browns linebacker Clay Mathews, Jr. (139). Receiver Henry Ellard, who played mostly with the Rams, checks in at 134. Defensive tackle Steve McMichael, who spent most of his time with the Bears, is next at 128.
Marshall, Anderson, Kenn, Matthews, Ellard and McMichael are the only six semifinalists with a career AV above 117.
Running back Roger Craig, who played his final two seasons in Minnesota, was issued a career AV of 115.
As for weighted AV, PFR has a leaderboard of 259 current and former players all-time who have a weighted AV of 91 or higher since 1960.
Anderson leads the group of semifinalists at 120, but Marshall is next at 102. McMichael (100) is the only other player among the semifinalists with a triple-digit weighted AV.  
Marshall's weighted AV is tied with 11 other players — Steve Smith, Sr., James Lofton, Curtis Martin, Logan Mankins, Dan Hampton, Steve Wisniewski, Tom Nalen, Ed Reed, Vikings Ring of Honor member Kevin Williams, Richmond Webb and Sam Mills — for 127th all-time.
Lofton, Martin, Hampton, Reed and Mills are in the Hall of Fame. None of the others are evaluated by the Seniors Committee because all have played more recently than 1998.