EAGAN, Minn. – Vikings Assistant Head Coach/Defensive Coordinator Andre Patterson deadpanned Wednesday that the Vikings "might as well be in" the same division as the Seahawks.
That's spoken like a man who's been on-board red-eye flights from the Pacific Northwest after frustrating losses in each of the past three seasons.
The teams have met that frequently and at that location each year because of the NFL's scheduling formula that uses divisional rotations and corresponding order of finish. It is now Minnesota's turn to host Seattle, which will be playing a regular-season game at U.S. Bank Stadium for the first time.
The Vikings hope the change in venues will mark a change in fortune against a nemesis led by Pete Carroll, who is 8-1 all-time as a head coach against the team he worked for as a DBs coach from 1985-89.
The only loss occurred on Nov. 2, 1997, when Carroll was in charge of the Patriots and Patterson was an assistant in New England.
Sunday's game will mark the latest home opener for the Vikings since Sept. 27, 2009 (the Favre to Lewis game). That season also included the last time Minnesota defeated Seattle.
Here are all the ways to catch the action, a synopsis of the series history and a key topic addressed this week by Vikings Offensive Coordinator Klint Kubiak, Patterson, Co-Defensive Coordinator Adam Zimmer and Special Teams Coordinator Ryan Ficken.
FOX (KMSP FOX 9 in the Twin Cities)
Play-by-Play: Kevin Kugler
Field Reporter: Laura Okmin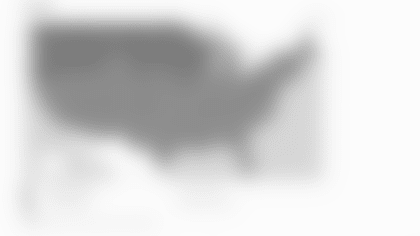 Fans who live in the blue areas shown on the map from 506sports.com will be able to watch the game on their iOS mobile devices with the Vikings app or Vikings mobile site (Safari browser only). The Yahoo! Sports app for smartphones and tablets offers another method for viewing live local and prime-time NFL games.
Radio: KFAN (100.3-FM), KTLK (1130-AM) and the five-state Vikings Radio Network
Radio Pregame Show: Hosted by Mike Mussman (1:30 p.m.)
Sideline reporters: Greg Coleman and Ben Leber
Play-by-Play: Jorge Sedano
Seattle: Sirius 85, XM 385, SXM App 828
Minnesota: Sirius 77, XM 228, SXM App 820
Keep the Vikings nearby wherever you go with the Minnesota Vikings mobile app. A source for news and exclusive features, the app also will stream video broadcasts of games for people in the market/broadcast area of each game.
Click here for the full bevy of options that include over-the-air, cable, satellite, over-the-top and streaming methods.
Start your free trial of NFL Game Pass today to re-watch Vikings games on-demand. NFL Game Pass includes condensed games, live game-day audio, NFL programming and much more.
The Vikings are 5-13 all-time and 3-4 in home games against the Seahawks (includes 0-1 mark in the postseason). Minnesota went 1-0 against Seattle at Metropolitan Stadium, 2-2 at the Metrodome and 0-2 at the University of Minnesota.
Kubiak on Kirk Cousins' strong start to 2021:
"Yeah, I think his ability to get the ball out on time and accurately is a culmination of the career-long reputation, and I have a lot of confidence in his decision making. That's the number-one thing we talked about in our quarterbacks room — decision-making, timing and accuracy, decision-making being number one. There's a lot going on pre-snap, and he doesn't just show up on Sunday and do it; it's part of his preparation during the week. So I think he spends a lot of time on that prep, and it allows him to play faster. And he can always get better, as well as all of his teammates. We're always trying to improve."
Patterson on Seattle's offensive philosophy:
"As long as Pete's the coach there, they're still going to run the football. But they're going to find a way to make sure [Russell Wilson] gets five-to-six deep shots throughout the course of the game. They're going to make sure he's protected to get those off. There are some times they keep eight guys in protection to run two-man routes down the field. They've got four hands on all four defensive linemen. He can stand back there and be comfortable and let the routes develop deep down the field. And they have two receivers who can go get it."
Zimmer on Nick Vigil's performance in his first two games as a Viking:
"Nick's been tremendous. Like I said last week, he's been really good with the communication and running the huddle. It was kinda chaotic in the game against Arizona because they were doing so much substitution, and substitutions late, but he kind of eased everybody and lined them up quickly and got the call in. I think Nick has been a tremendous asset for us, and he's gonna be all year."
Ficken on the reduction of kickoff returns since the league began placing the football at the 35-yard line:
"Well, yeah, obviously I think it would be great for the game [to have more kickoff returns], but that's what it is right now, and we've got to make sure we impact our team moving forward in a positive manner. When we do get those opportunities to return those kicks, we have to have successful returns and take advantage of those situations. We just have to be ready and prepared when that opportunity arises."