EAGAN, Minn. – Kene Nwangwu has quickly shown he's a real threat to return kickoffs.
In addition to returning two for touchdowns in fewer career games (five) than anyone in NFL history, Nwangwu was involved in Minnesota's first fake punt attempt in four years.
He successfully converted at Baltimore in Week 9 and was in line to execute another fake the following week at Los Angeles, but the play was stopped because the umpire had not reached his depth before the ball was snapped.
Minnesota was 3-4 when it faced the Ravens and then 3-5 the following week when the aggressiveness and opportunities presented.
Now 5-6, the Vikings still have much to play for and might turn to trickery if it needs a spark and the right opportunity comes along.
Special Teams Coordinator Ryan Ficken goes over possible scenarios with Head Coach Mike Zimmer each week.
Players generally have an enthusiasm when learning of potential opportunities to execute a fake.
What are the emotions and approach when preparing to defend fake plays on special teams?
"We've got to make sure we go ahead and take away any situation," Ficken said. "We've got to know the situation, down and distance, what they could do and where certain guys are, but you've got to make sure you're covering all and any."
Ficken said unlike offense and defense that has base fronts and formations, punt formations and punt return fakes can incorporate "an infinite number of looks."
"So you've got to have rules and make sure you stick to those rules and have all of those eligibles covered and work through all of those situations," Ficken said. "It's these guys' film study and making sure that they're on-point with technique and rules."
Are the 0-10-1 Lions more likely than another team to execute a fake?
"I think we've still got to view it as the same opponent," Ficken said. "They're a very good team, obviously, but they're going to try to create a spark either way, even if they're undefeated or if they haven't won a game, I don't think they're going to view it any differently. They're just trying to win a football game and win those situations. We've got to make sure that we're dialed in — I think our guys are — and make sure that every situation, we're ready to go and accounted for."
Here are all the ways to catch the action, a synopsis of the series history and a key topic addressed this week by Offensive Coordinator Klint Kubiak, Assistant Head Coach/Co-Defensive Coordinator Andre Patterson, Co-Defensive Coordinator Adam Zimmer and Ficken.
TV: CBS (WCCO in the Twin Cities)
Play-by-Play: Spero Dedes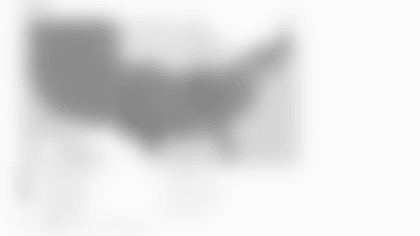 Fans who live in the yellow areas shown on the map from 506sports.com will be able to watch the game on their iOS mobile devices with the Vikings app or Vikings mobile site (Safari browser only). The Yahoo! Sports app for smartphones and tablets offers another method for viewing live local and prime-time NFL games.
Radio: KFAN (100.3-FM), KTLK (1130-AM) and the five-state Vikings Radio Network
Radio Pregame Show: Hosted by Mike Mussman (10 a.m.)
Sideline reporters: Greg Coleman and Ben Leber
Minnesota: Sirius 111, XM 385, SXM App 820
Detroit: Sirius 85, XM 228, SXM App 810
Keep the Vikings nearby wherever you go with the Minnesota Vikings mobile app. A source for news and exclusive features, the app also will stream video broadcasts of games for people in the market/broadcast area of each game.
Click here for the full bevy of options that include over-the-air, cable, satellite, over-the-top and streaming methods.
Start your free trial of NFL Game Pass today to re-watch Vikings games on-demand. NFL Game Pass includes condensed games, live game-day audio, NFL programming and much more.
The Vikings are 79-39-2 all-time in 120 games against the Lions.
Kubiak on utilizing what was learned from the last time the Vikings played the Lions:
"They played us really well. We had our hands full, and it came down to the wire. We have a lot of respect for these guys. Obviously, playing them a second time, we use that first game as intel, as we do all the games. Just rely on our coaching staff and everybody to put their heads together and put the best plan together going forward."
Patterson on respecting the Lions beyond their record:
"[Vikings players] see that [Detroit has] been running the ball very well the last three or four weeks. I think the other thing that helps us is we've played them, and we had to win the game at the end, so they know how tough and physical of a game it was when we played them the first time, and it's going to be that way this time. I think the other thing that I tell them all of the time is, 'This is the NFL. They've got first-round picks, they've got guys that are making millions of dollars every Tuesday, getting a check. They've got real, NFL players, so you have to respect them in that regard.' … They've got great players on their team, so you have to respect their ability and their talent, and if we don't play well, they will beat us. Regardless of their record, if we don't play well on Sunday, they will beat us, and that's just the reality of the situation in the National Football League."
Zimmer on Barr dealing with a hamstring injury in addition to the knee injury he's been dealing with:
"You don't want something to linger, so we've got to be careful with how we practice and how we get ready and determine how we're gonna use him in the game. Anthony's doing everything he can to get back. On Tuesday, their day off, he was in rehab for six or seven hours – that's the type of dedication he has. If he's right, we'll put him out there. But if not, we'll do what's right for him so this doesn't linger into the next five games."
Ficken on the process of using other games as learning tools for players:
"I do [video] clips from around the league of unusual situations because we don't have time to practice everything. There's not enough time in a day, even if we had all 24 hours, so I'll watch every clip around the league and use it and interject it in our meetings, situational stuff. Actually, our guys watched [Seattle missing out on an onside kick recovery because of an illegal formation] today, with that situation. It's just getting aligned correctly. Those are things we can eliminate. Again, pre-snap, you talk about pre-snap penalties on offense and defense, this is our pre-snap alignment, making sure our formation is correct. … You can go back to the Chargers game when we're on kickoff return. They had an illegal formation, and our guys are calling them out on it, which was great because our guys are having an awareness of what's going on and the situation. Our guys are telling the official, 'Hey, look, these guys are aligned illegally.' It's not something we take lightly."