My first two weeks with the Vikings were a roller coaster.
I was hired at the very end of the 2015 season, literally starting in Week 17 as the Vikings prepared for a prime-time showdown at Lambeau Field for the NFC North title.
The Vikings won that Border Battle to secure a home playoff game, only to endure one of the coldest (and most bitter) playoff losses in team history the following week.
Welcome to the NFL, I guess.
I've thought back to those two weeks a lot recently, mostly as I have reflected on my time as the Vikings Team Reporter.
These past six-plus years have been a roller coaster, too, with ups and downs and crazy twists that you couldn't even make up if you tried.
But my ride with the Vikings has reached the end, as today is my final day with the organization.
It is an entirely bittersweet feeling, resulting from a decision that was not an easy one to make. I'll make a public announcement soon on my next stop, but I will still be around the NFL.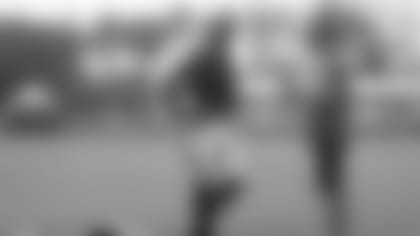 By my count, my final tally (including the playoffs) was 103 games in Purple, with a record of 57-45-1. And yes, that includes a winning 7-6-1 record against Green Bay in the Border Battle.
Not that I had anything to do with the wins on the field, but I hope I was able to bring Vikings fans inside the building on a regular basis with my written work, podcasts, on-camera segments or social media updates.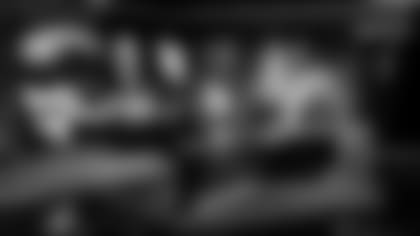 This was a job that 12-year-old Eric could have only dreamed of having. And while there were certainly highs and lows along the way, the ups certainly outweighed the downs.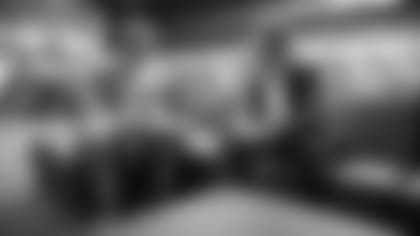 With that in mind, I narrowed it down to five things that will stay with me forever.
For a while there, the Vikings didn't lose in the regular season after I was hired. Besides that win over Green Bay in the 2015 season finale, the Vikings then started 5-0 in 2016. Let's forget for a moment that the rest of the 2016 season was a cluster of sorts, as the Vikings missed the playoffs despite that hot start.
But I will always remember that Week 5 win because it was the only Vikings game my mom got to attend before she passed away in January 2019. She was diagnosed with breast cancer in March 2015 when I happened to be living with her in Arizona. I took her to chemo treatments every week and watched how hard she fought every day.
To have her and my stepdad at that game meant everything to me. It just so happened that game against the Texans was Crucial Catch week. Seeing her stand on the field during a halftime ceremony for those fighting cancer or affected by the disease filled me with immense pride.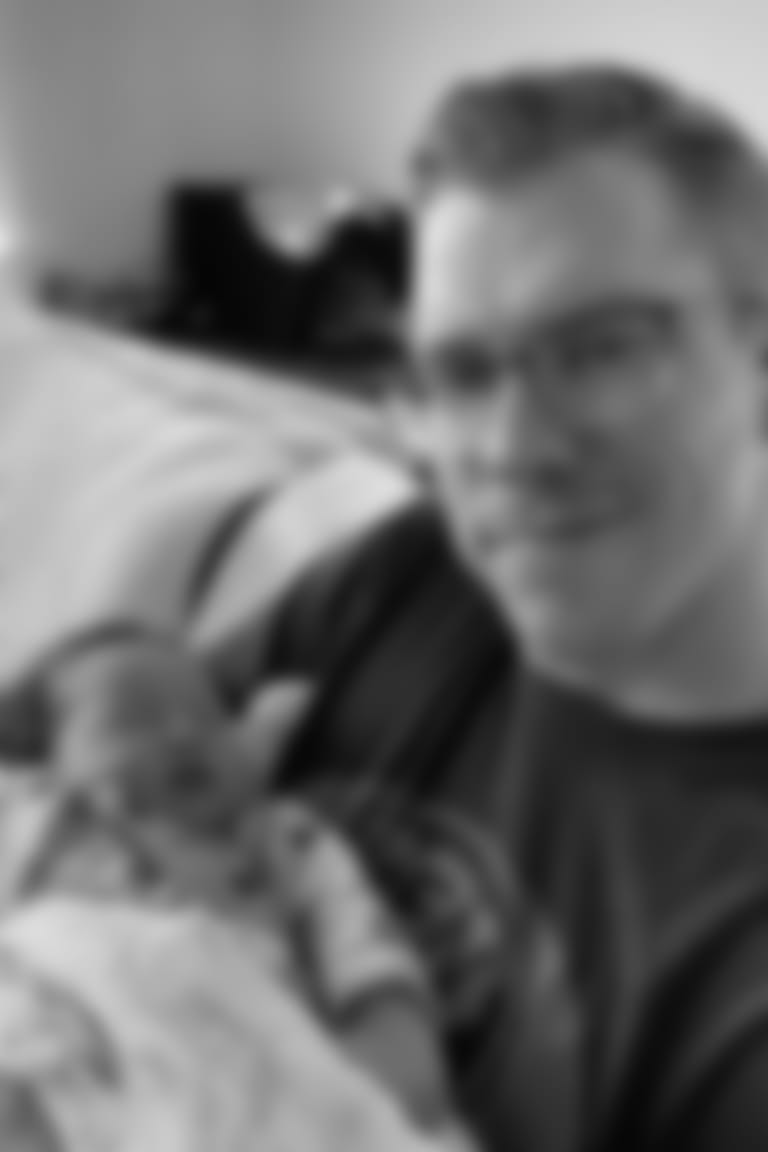 I think of my mom every day and know she would be so proud of me and the life that I have created with my wife and newborn daughter. And I'll always remember the only game she got to see at U.S. Bank Stadium.
4. Randy Moss, Hall of Famer
You want to know the impact Randy Moss had on the game of football? I grew up in Southern California and had no clue where Minnesota was on a map, but I had a No. 84 jersey as a kid. This is a true story.
And it was one of the greatest thrills of my professional career to be able to spearhead our coverage of Moss when he was enshrined into the Pro Football Hall of Fame in August 2018.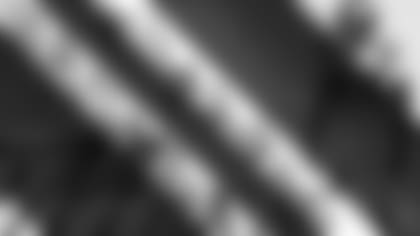 Moss can be a hard guy to catch (on the field or for an interview), so my coverage of him was centered around the words of the quarterbacks who threw all those touchdown passes to him. Randy's Quarterback Club is one of my favorite pieces I've ever done.
Once our crew got to Canton, the entire week was special. From the Gold Jacket celebration to Moss' enshrinement speech, it was a privilege to be there and witness such a game-changing player receive the recognition he deserved.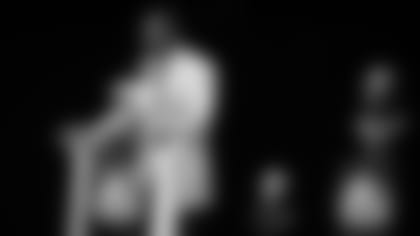 Dec. 17, 2017. Week 15 vs. the Bengals.
Nobody at U.S. Bank Stadium cared what the score was, or even that the Vikings were in the midst of a historic season and were minutes away from claiming a division crown.
No, all you could hear were some of the loudest chants that building has ever heard.
"Ted-dy!" "Ted-dy!" "Ted-dy!" "Ted-dy!"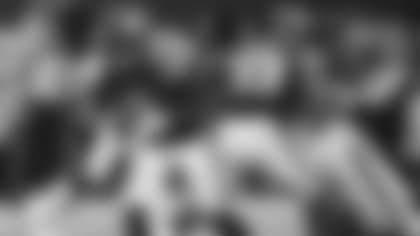 Teddy Bridgewater is one of the most inspirational people on this planet, and to see him back on the field that Sunday afternoon should serve a lesson for all of us.
I was at Winter Park 16 months earlier, on a Tuesday afternoon in August that changed the trajectory of this franchise. The reaction from players and coaches after Teddy went down doesn't need to be detailed here, but it was crystal clear how much he meant to the entire organization.
We'd see Teddy rehabbing over the next year, always with a smile on his face. But to watch him take the field against the Bengals was like a magical moment that didn't seem real.
All of that hard work and dedication had paid off for him, a man who nearly lost his leg on a fluky, non-contact injury.
It was great to see Teddy when the Broncos were here for joint practices in August. He still had that wide smile for all to see.
No matter where I go, I will always root for Teddy Bridgewater.
2. The Minneapolis Miracle
You probably thought this was going to be No. 1, huh? On the field, yes, nothing will ever top this play, that game and the out-of-body experience we all felt immediately after.
Buffalo Right Seven Heaven. Keenum to Diggs. Sideline, touchdown. The helmet throw. Iconic.
I remember having some hope that the offense could maybe get into field goal range for a chance at the game-winner. But nobody expected what unfolded next, which is a play that will live in Vikings lore forever.
Right then and there, I truly believed the Vikings were going to win the Super Bowl. After that play, anything felt possible.
I remember my dad calling me in the press box after he knew press conferences had ended, and we both just kind of cried and yelled at each other because it was just such an emotional and incredible thing to process.
No, the Vikings didn't win the Super Bowl after that. (And that plane ride home from Philly was brutal). But looking back on it now, I'm forever grateful that I was able to witness such an euphoric moment in person.
I struggled with this list for almost two weeks, unsure of how the order should be. I thought about the time the team plane slid off the runway in Wisconsin, which led to a six-hour wait before being lifted down by the fire department.
The first game at U.S. Bank Stadium was special, as was the silence of the Superdome when the Vikings stunned the Saints in overtime of the playoffs in January 2020.
But really, what made the past six-plus years great here were the people. All of them.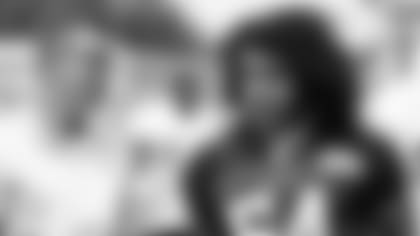 The relationships I've built here are the main thing I'm going to take with me, and that includes, players, coaches, front office people and colleagues.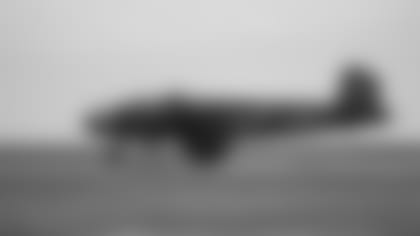 It was an honor to sit down with C.J. Ham and have him share stories about his mom, Tina, who passed away in May 2020 after a battle with pancreatic cancer. After the interview, C.J. and I just chatted as two sons who missed their mothers.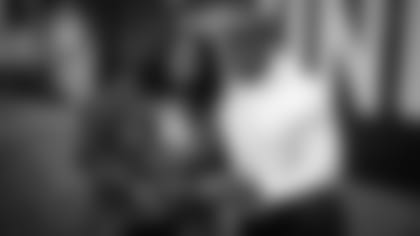 There are so many great people in this organization. Dennis Ryan, Rob Brzezinski, Les Pico, Mary Redmond, Chad Lundeen and Paul Martin are just a few who make the football operations go, and all are outstanding people.
I'm grateful for players, past and present, who took the time to chat for stories. Some of those players (Jerick McKinnon, Brian Robison and Kevin McDermott) aren't here anymore, while others (Danielle Hunter, Brian O'Neill and Adam Thielen) are around.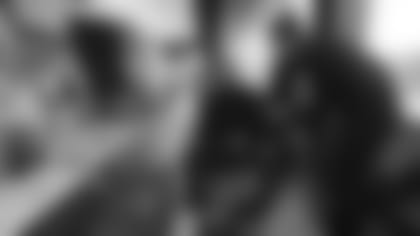 Some people that made an impact on me have passed on (Fred Zamberletti), some have retired (Scott Studwell and Greg Coleman), some left for different jobs (Rob Rodriguez and Ryan Ficken). Andre Patterson, who is now with the Giants, is another influential figure I appreciate.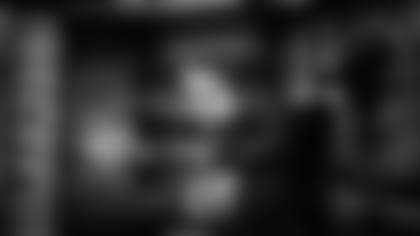 I believe the Vikings are in good hands with Kwesi Adofo-Mensah and Kevin O'Connell. Time will tell how their legacy is shaped here, but if you can win games by treating people the right way, they are off to a great start.
The crew at Vikings Entertainment Network will be here to bring you top-notch content along the way, even after I'm gone. They are in good hands with Bryan Harper at the top.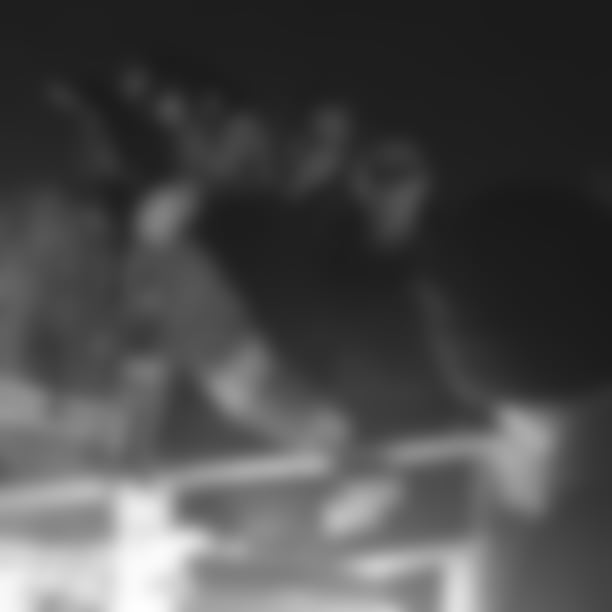 My departure from VEN comes the same week that Scott Kegley is also leaving the department. Scott was influential in bringing me aboard back in 2015, and I am deeply appreciative of both his friendship and mentorship over the years. The laughs we shared on the golf course won't soon be forgotten.
You know some of the names of this department such as Gabe Henderson or Tatum Everett, and they do fantastic work. But VEN also consists of two dozen or so behind-the-scenes people, too, people such as Kim Ippolito, Nate Vaughn, Alex Wehrli, Jay Nelson and Christian Rangel, among others, who work tirelessly to make sure fans are in the know with creative and fun content.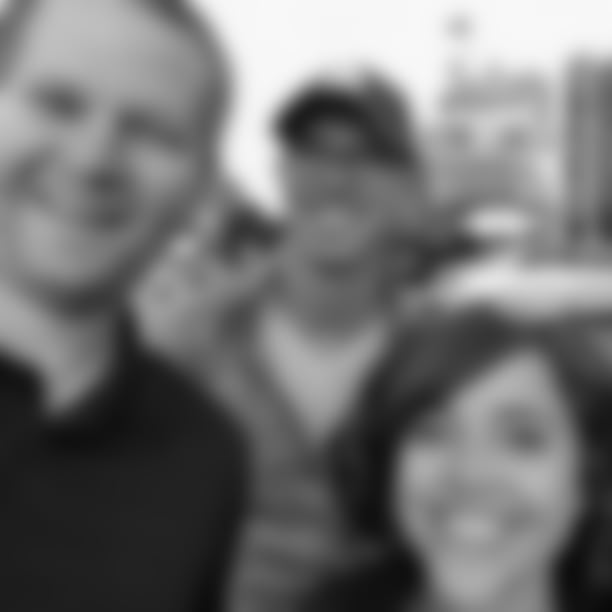 Craig Peters and Lindsey Young get their own section here. I have spent more time with them in the past six years than my own family, but I now consider them family of my own. They were right there for me on the toughest of days after my mom passed, but were also there to celebrate life's biggest milestones such as getting married or having a first child. I owe them both an immense amount of gratitude for helping me grow personally and professionally.
And I have certainly grown up here in Minnesota. I arrived as a 26-year-old who had no previous NFL experience.
I leave as husband and new father, and I'm so excited about what lies ahead for me and my family.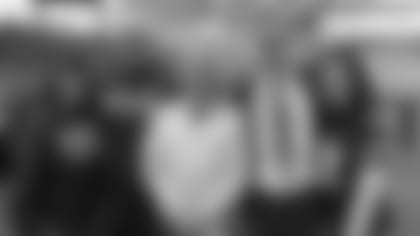 But just know that I will always have a piece of Purple in my heart. For one last time…