MINNEAPOLIS — In June, the Minnesota Vikings and the Wilf family announced a $5 million donation to social justice causes, with $1 million of that reserved to be allocated by the team's Social Justice Committee.
On Tuesday, the Vikings Social Justice Committee made its first substantial donation from those funds, and did so to an organization near and dear to committee members' hearts.
Vikings linebacker Eric Kendricks surprised All Square employees with an oversized check for $250,000 to the Minneapolis-based nonprofit social enterprise that is located on Minnehaha Avenue.
The donation will directly impact All Square's Fellow & Fellow Alum Fund, which supports formerly incarcerated individuals in their efforts to rejoin society.
Kendricks said he hopes the funds can help eliminate recidivism, which is when a person is a repeat offender of a certain crime after serving a prison sentence.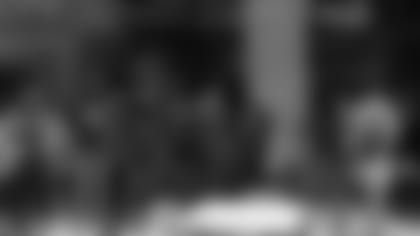 "I've been anxious to give them that money," Kendricks said. "I feel like that's money that is going to be used and is going to a good place.
"They have a good plan, and their whole setup is about the fellows that work there," Kendricks added. "Everything is for them, so these funds we just provided, it's a jump-start and is going to help them pursue their dreams and achieve their goals. That's what it's all about … breaking this cycle."
All Square's multi-faceted approach includes a craft grilled cheese restaurant, professional development institute and blossoming civil rights law firm.
Emily Hunt Turner, the founder and CEO of All Square, was floored when Kendricks presented the check.
"I was elated, and I think I can speak for everyone in that sense," Hunt Turner said. "I think it's important that the biggest investment All Square has ever gotten is going directly to our fellows.
"They are the reason we exist," Hunt Turner added. "It's a beautiful thing, not only to see the check, but to know that is what the check is for. It was a moment of true happiness."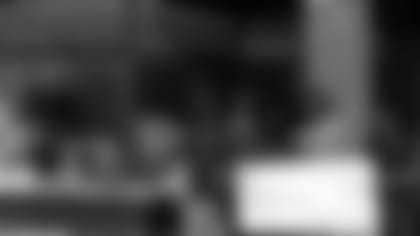 Randall Smith and Terrein Gill, a pair of All Square fellows who helped start the Fellow & Fellow Alum Fund, could hardly put their emotions into words.
"I never imagined anything like that, I'm just being real," Smith said. "We started the Fellow Fund, but are only at a base level. I was very surprised … I'm still shocked."
Added Gill: "We're just thankful and grateful."
Kendricks is among a handful of Vikings players who have visited and supported All Square over the past year. Ameer Abdullah and Anthony Harris are included in that group, with Abdullah presenting a check for $35,000 from the Vikings Social Justice Committee last fall.
"It's a wonderful organization that has been helping in the Twin Cities with people who have been affected by the justice system and all its flaws," Kendricks said. "[All Square] has inspired me and inspired a lot of my teammates, and now we get an opportunity to give back."
All Square serves up lunch and dinner from 11 a.m. to 8 p.m. Wednesdays through Sundays and also offers brunch from 8 a.m. to 11 a.m. on Saturdays and Sundays. Proceeds, along with private donations, fund All Square's programs.