The Vikings defense faced a Cowboys offense in goal-to-go situations on three occasions Sunday and allowed touchdowns on each situation.
Minnesota entered the game allowing opponents touchdowns on just 55 percent of goal-to-goal situations, which was the second-best mark in the league. Dallas' success rate on such possessions was 66.7 percent, which was tied for 27th.
Here's another look at what proved problematic in Week 11.
Q1, 9:32 remaining — First-and-goal at the Minnesota 6
Nothing can tilt momentum like a turnover, especially one that gives the ball up at a team's own 30-yard line.
After a three-and-punt to start the game, Dallas followed with a three-and-paint.
The Cowboys followed a strip sack with a run by Ezekiel Elliott for a gain of 3 before Andy Dalton connected with rookie CeeDee Lamb for a gain of 21.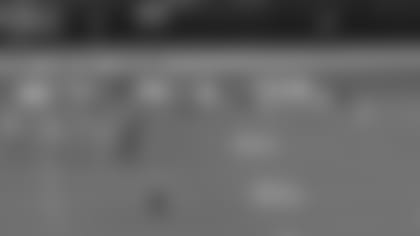 Dallas then implements a spread formation, sending Elliott in a trips right formation with tight ends Dalton Schultz and former Viking Blake Bell. The Cowboys have a leverage advantage even before the quick snap. Dalton has an easy toss to Elliott, and the running back has 1-on-1 blocks by his tight ends on Anthony Harris and Troy Dye. Elliott picks up steam before Eric Kendricks can come over and makes his way into the end zone.
Q2, 5:00 remaining — Second-and-goal at the Minnesota 4
The Vikings bring a blitz with Harrison Smith from the left side of the defense, but Elliott is more than able to pick it up on the timing route from Dalton to Lamb.
The first-round pick is able to create separation from Vikings first-round selection Jeff Gladney with his outward-angle cut. Lamb gets his head around to find the football (which Gladney was unable to do) and makes an incredible adjustment to a ball that appears well off the mark (the ball is stopped in the screen grab above Lamb's head, blocking the sideline and end zone line).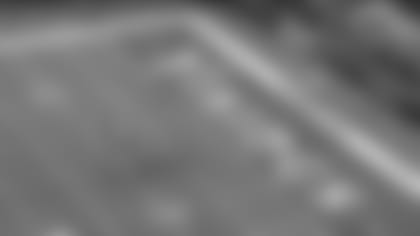 Unlike the first score and the one below that involved wins before snaps, this is just a talented player making a great play in space.
Q4, 1:43 remaining — Third-and-goal at the Minnesota 2
Dallas builds off its success earlier in the game with Lamb running sweeps — he converted a fourth-and-1 with a 6-yard rush — by putting the receiver in motion from the right.
He goes all the way past left tackle Cameron Erving before cutting back.
Gladney travels with Lamb and then stays outside of Erving as Smith heads over to the right of Dallas' formation (left of the Vikings defense). Smith throws up a hand signal, but it's unclear if everyone sees it. Gladney bumps Eric Wilson out of his stance, but Wilson goes back to it before the snap.
Gladney then goes back across with Lamb, but Smith has stayed with him.
Dalton sells the misdirection hard to the right side of the offense, and Erving blocks Wilson's pass rush, allowing Dalton to calmly turn and toss to an unguarded Schultz.