The Vikings scored a season-best five touchdowns in their 34-20 victory Sunday over the Lions at U.S. Bank Stadium.
Dalvin Cook rushed for scores of 5 and 70 yards to start and end the spree.
Irv Smith, Jr., reeled in a 9-yard score and a 1-yard touchdown catch to bookend Ameer Abdullah's 22-yard screen.
There were particular advantages that Minnesota gained before the snap against Detroit on the screen, the 1-yard pass to Smith and the 70-yard scamper by Cook, although the last one was a bit of a gift.
Here's another look at those three plays.
Q2, 0:22 remaining — First-and-10 at the Detroit 22
The Vikings have quickly moved from their own 13-yard line to the Detroit 22 in five plays, including a 29-yard gain on a check-down to Cook and a 13-yard rush by the running back.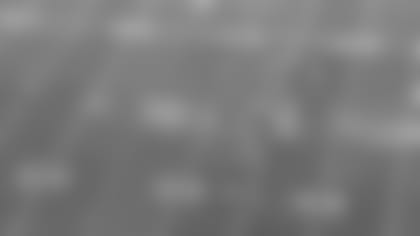 Minnesota overloads the right side of its formation with Smith and receivers Adam Thielen and Justin Jefferson. Kirk Cousins is in the shotgun with Cook to his right. The play, however, goes to the left, and Cook has a heck of a head start against safety Will Harris. He makes the sideline and stops the clock with 22 seconds (and preserves both of Minnesota's timeouts).
That factor is key in keeping Minnesota's playbook wide open.
The Vikings sub in Abdullah, the former second-round pick of the Lions, and Kyle Rudolph for Smith. Minnesota motions Chad Beebe from left to right, and defensive back Justin Coleman follows. Jefferson is left lined up against fellow rookie Jeff Okudah, who follows the Vikings phenom on an in-breaking route that clears all kinds of turf. Safety Duron Harmon also follows Jefferson, vacating an area from which he could have stopped Abdullah.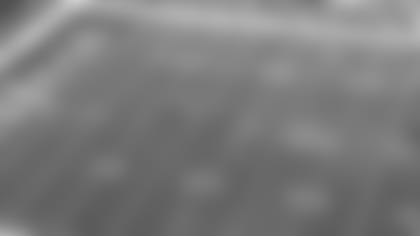 Minnesota center Garrett Bradbury gets to the second level and executes his block. Left guard Dakota Dozier is there as well, but there's no Detroit defender anywhere nearby. This allows Abdullah to mash the gas and win a race to the pylon thanks to a down-field block by Rudolph on former Viking Jayron Kearse.
Q3, 7:54 remaining — Third-and-goal at the Detroit 1
The Vikings again overload the right side of their formation but have Rudolph and Smith in the game. Rudolph is on the line, and Smith is off the line.
Check out how many Lions players are right of center for a play that's primarily designed to go to the left.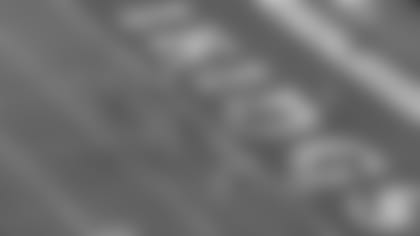 Kearse is across from Rudolph and has former Vikings teammate Everson Griffen on his right. Smith goes across the formation as the ball is snapped to Cousins in the shotgun. Smith continues through the formation, and Griffen comes crashing down. Cook, however, picks up the key block.
Kearse peeks at the run, allowing Rudolph to get behind him, and Smith wins a footrace to his spot against linebacker Jahlani Tavai.
Cousins explained Sunday that Smith is his first read on the play that led to two Vikings being open.
"On the one touchdown to Irv, Rudy's completely uncovered, and the read is to start with Irv, so I started with Irv and he was open enough to throw him the ball, but Kyle's actually even more open. I just didn't have to progress to him. You just run the plays that are called, go where your reads take you, and if it means that Irv gets two touchdowns, so be it, and some weeks it's been Justin and Adam. I just think it's a great reminder to everybody on the outside of the player that Irv is, the player that Rudy is. At any time, they can help us. It's just a matter of the plays that get called and the way the defense chooses to defend those plays, and then the ball gets distributed accordingly."
Q4, 10:54 remaining — First-and-10 at the Minnesota 30
The Vikings have cat-scratched their way back from a 27-10 deficit with a 45-yard field goal.
Detroit, however, accidentally only has 10 players on the field for its first play of the following series. This screenshot shows nine of the Lions players on the field (the only one not shown is cornerback Desmond Trufant, who is lined up across from Thielen on the left of the screen).
Well, you gotta take what the defense gives you, right?
"So they were lining up and we had the play called, and I remember looking to my left and being like, 'Somebody should be here,' " Dozier explained Monday. "When we snapped it, I was like, 'This could be a big one.' I wasn't necessarily thinking 70, but it was definitely fun to get it done."
Head Coach Mike Zimmer said he believes he noticed it during the game and "definitely" on film.
"We just happened to be running to the right spot where they were missing a guy, so that helped," said Zimmer, who pointed out a lapse like that can sometimes confuse an offense.
"Our guys adjusted really well on that play, and then I think Dalvin made the safety miss."
The Cook steps through a diving tackle attempt by defensive lineman John Penisini, picks up a block by right guard Ezra Cleveland on Harmon and hits the afterburner through the second level of Detroit's defense for a special gain on a play that Next Gen Stats calculated should have been a 7-yard gain.