INDIANAPOLIS — Blake Cashman walked into the meal room for players at the 2019 NFL Scouting Combine last week and couldn't help but smile.
The former University of Minnesota linebacker immediately locked eyes with Ryan Connelly, a former University of Wisconsin linebacker. The two shared a big embrace during a quiet moment in one of the most important weeks of their lives.
Cashman and Connelly were two of the more than 330 college prospects who arrived in Indianapolis with the goal of showing teams why they have the ability to play at the next level.
But the players had more in common than being Big Ten linebackers trying to impress NFL teams. Prior to their college days, the two were teammates at Eden Prairie High School.
"It's great. I was texting him all week before we got here," Cashman said of Connelly. "I was on the phone with him, asking about his training, and told him how excited I was to see him and catch up with him.
"He's just a longtime friend and is someone I even looked up to in high school," Cashman added. "I've got a lot of respect for him, and I'm excited for his future."
Added Connelly: "It's pretty crazy how our paths cross again. To be able to see a familiar face here is pretty nice."
Cashman joked that he hadn't seen his friend in a while, not even after Minnesota's 37-15 road win over the Badgers in late November.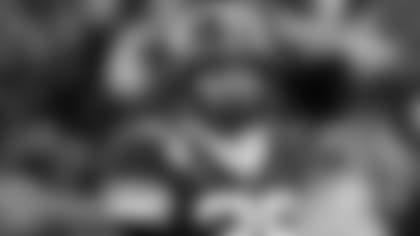 "I didn't get to see him after the game this past year just because we hadn't won 'The Axe' in a while and everyone went right to the trophy," Cashman said of the Gophers' victory that snapped Wisconsin's 14-game win streak in the rivalry.
But both players said their friendship remained strong, even as they each left Eden Prairie and went on to play for rival schools.
"We were still friends. Throughout college, he was definitely Enemy No. 1 on the field, but we have a lot of respect for each other," Cashman said. "We stayed in touch on social media. And when it was Axe Week, I'd pick up the phone and call him and maybe try to get a little bit of the game plan just to joke around. We definitely stayed in touch and kept that connection."
Added Connelly: "We've always had respect for each other. He's a grade younger than me … but we've always stayed in touch."
Both Cashman and Connelly are coming off impressive final seasons in college.
Cashman started 11 of 12 games and led the Gophers with 104 tackles. He had 2.5 sacks with 15 tackles for loss and scored one defensive touchdown.
"I've taken this week to kind of reflect on my career and my past and how I got here," said Cashman, who was a Second-Team All-Big Ten selection by the media. "I understand it's a privilege and an honor, but at the same time, you have to be a sponge and soak up all of this information."
The linebackers competed in on-field drills Sunday at Lucas Oil Stadium.
Cashman ran the 40-yard dash in 4.50 seconds, the fourth-fastest time of all linebackers, and also had 18 reps on the bench press. He had a 37.5-inch vertical jump, recorded a broad jump of 10 feet, 4 inches, ran the 3-cone drill in 6.95 seconds and completed the 20-yard shuttle in 4.12 seconds.
Connelly had a time of 4.66 seconds in the 40-yard dash in 4.50 seconds and had a vertical jump of 34.5 inches. He recorded a broad jump of 9 feet, 10 inches, did the 3-cone drill in 7.09 seconds and completed the 20-yard shuttle in 4.31 seconds.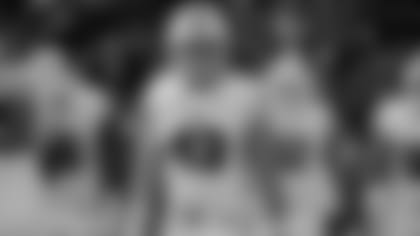 The Wisconsin linebacker was a team captain in his senior season for the Badgers, when he started all 12 games and was his team's second-leading tackler with 89 total stops. He had 10 tackles for loss and a trio of sacks.
Connelly said he was looking to show teams a bit of everything in Indianapolis, including his football IQ and his versatility.
"It's been a crazy journey so far, but I'm not looking to stop anytime soon," Connelly said.
Cashman and Connelly said they had no preference for which team they eventually end up with. Although both grew up in Minnesota, they each admitted to rooting for that team that wears green and gold in the NFC North.
"I was surrounded by Vikings fans a lot, and I think they're a great organization, but I actually grew up a Packers fan," Cashman said. "Brett Favre was my favorite player growing up … my dad still doesn't know what's wrong with me to this day.
"But going through this process, it's a professional setting, so if I had the opportunity to play for Minnesota, it'd be a great honor," Cashman added. "I was born and raised in the Minneapolis area and to stay home and play football there would be a fun story to tell."
Connelly said his rooting interests came because both of his parents are from Wisconsin.
Yet, no matter where each player ends up, you can bet there will be plenty of support from friends and family back home in Eden Prairie.
"It makes me happy that we're both able to represent our high school in a professional setting," Cashman said. "I believe you can never forget where you came from.
"I think the Eden Prairie football program definitely shaped us to be the football players that we are today," Cashman added.
View NFL Scouting Combine drills with defensive linemen and linebackers on Sunday.