WINNIPEG, Manitoba –Legendary coach Bud Grant, a member of the Canadian Football Hall of Fame, the Pro Football Hall of Fame and Vikings Ring of Honor, is joining another distinguished group.
The Winnipeg Blue Bombers on Monday announced Grant is the seventh inductee to the team's Ring of Honour presented by the Insurance Brokers of Manitoba (IBAM) at Investors Group Field. He will be formally inducted on Friday.
Grant first came to the Bombers as a player in 1953, and played for four seasons before hanging up his cleats and becoming the team's head coach at the young age of 29. In those four seasons, Grant was named a West Division All-Star three times (1953, 1953 & 1956), and set the still-standing league record for most interceptions in a playoff game with five.
"I enjoyed playing so much. I enjoyed Winnipeg so much. I enjoyed my teammates so much. I enjoyed the atmosphere around the Bombers, Canadian football… everything," Grant said in a press release from the Blue Bombers. "The town, the people… It wasn't only the football, it was the whole experience."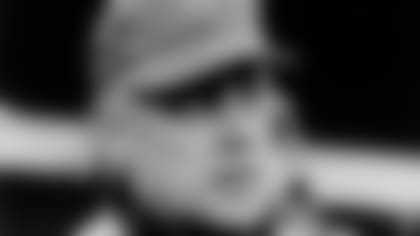 Under his guidance, the Bombers appeared in six Grey Cups from 1957-66, winning four in 1958, 1959, 1961 and 1962. He racked up 102 regular season wins – still tops on the Bombers' all-time list – and was named the CFL's top coach in 1965.
"Bud Grant is not only a legend around these parts, but a legend in Minnesota and across both the CFL and NFL as well," said President & CEO, Wade Miller. "After his career here in Winnipeg, he left for the Vikings and became an icon with that franchise, too. He is the first coach in history to appear in both the Grey Cup and Super Bowl. His accomplishments are truly incredible, and we couldn't be happier to add his name to the Ring of Honour."
This season's inductees will be recognized with an unveiling ceremony at each regular season home game. Each following year, one more alumni will be added to the Blue Bombers Ring of Honour.