The Vikings-Saints series of 34 regular-season or postseason meetings includes four playoff games.
Minnesota is 3-1 all-time against New Orleans in the playoffs and has advanced to or been in the NFC Championship in each of the past four postseasons in which the teams have met.
A mammoth blowout, a terrific tandem, a heartbreaking loss and a miraculous finish can describe the Vikings vantage point in the four previous playoff games with the Saints.
In honor of Throwback Thursday, here's a recap of those games:
Mammoth blowout
Setting the stage: The 1987 season was shortened by one game because of a players' strike that resulted in the use of replacement players for three other games. Minnesota's fill-ins went 0-3 before starters returned to win five of six. They then lost three of four to close the season at 8-7 and eek into the playoffs (only five teams made it back then: three division winners and two Wild Card teams). A New Orleans team influenced by former Vikings General Manager Jim Finks closed with nine consecutive victories to earn the first trip to the postseason in franchise history. The Saints went 12-3 but finished second in the division as members of the NFC West behind San Francisco (13-2).
In the game: The Vikings started terribly, suffering a sack on their first play and a fumbled snap on their second play to give New Orleans the ball at the Minnesota 11. The Saints scored on their second offensive snap, but it was the only time they reached the end zone.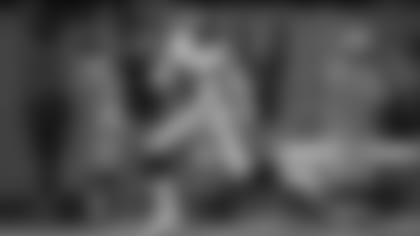 An 84-yard punt return by Anthony Carter late in the first quarter gave the Vikings the lead for good.
Minnesota added a 5-yard touchdown pass from Wade Wilson (who relieved Tommy Kramer) to Steve Jordan, a 10-yard halfback pass from Allen Rice to Carter and a 44-yard Hail Mary pass from Wilson to Hassan Jones in the second quarter. The deep heave occurred on an untimed down after New Orleans was penalized for having 12 players on the field.
The Vikings defense limited the Saints to 11 completions and intercepted Bobby Hebert and Dave Wilson twice each to advance.
Quote: "I don't think anybody gave us a chance other than us. We went to New Orleans and kind of caught fire." — Ring of Honor LB Scott Studwell
Terrific tandem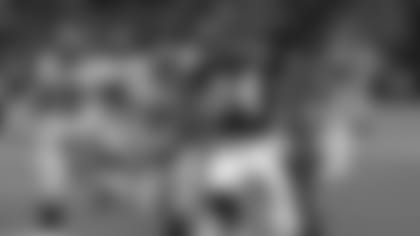 Setting the stage: The 2000 Vikings opened with seven consecutive wins and added a separate four-game win streak before dropping their final three games. Yet Minnesota won the NFC Central and a first-round bye with an 11-5 record. The Saints won the NFC West with a 10-6 mark that equaled the defending-champion Rams and the Tampa Bay Buccaneers. New Orleans defeated St. Louis 31-28 in the Wild Card round.
In the game: A week after Isaac Bruce caught seven passes for 127 yards and a score and Torry Holt was limited to 26 yards on two catches, the Saints faced Minnesota's eventual Hall of Fame receivers Cris Carter and Randy Moss.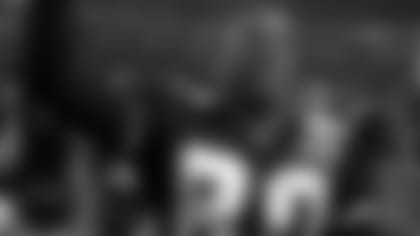 Carter recorded eight catches for 120 yards and a score, nearly mirroring Bruce's line. Moss, like Holt, had two receptions, but they were for touchdowns of 53 and 68 yards from Daunte Culpepper.
Kailee Wong and Robert Tate each intercepted Aaron Brooks, who was sacked by John Randle and John Burrough.
Quote: "A lot of people have a lot of nicknames, but he has the nickname 'Super Freak' … When he plays at a high level, not many people in the league are better than him." — Cris Carter on Randy Moss
Heartbreaking loss
Jan. 24, 2010 | Superdome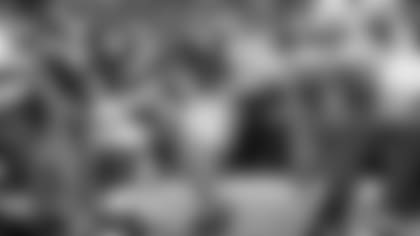 Setting the stage: The 2009 Vikings, led by former division rival Brett Favre, opened with six consecutive victories. The impressive start, however, was undermined when Minnesota went 2-3 in December, dropping three prime-time contests. The 12-4 mark was good enough for the No. 2 seed, and the Vikings routed the Cowboys in the Divisional round. The Saints opened even more impressively, winning their first 13 games, before losing their final three.
In the game: Vikings lead by seven, tie; Vikings lead 14-7, tie; Saints lead 21-14, tie; Saints lead 28-21, tie with 4:58 remaining.
Fred Evans recorded the Vikings lone sack of Drew Brees on the snap that followed a 2-yad touchdown run by Adrian Peterson.
Minnesota forced a three-and-punt and got the ball back at its own 21 with 2:37 remaining.
Completions by Favre of 10 and 20 yards were followed by a 14-yard run by Chester Taylor to the New Orleans 33 with 1:06 remaining. Runs by Taylor and Peterson were stuffed for no gain. Minnesota called a timeout with 19 seconds left on the clock.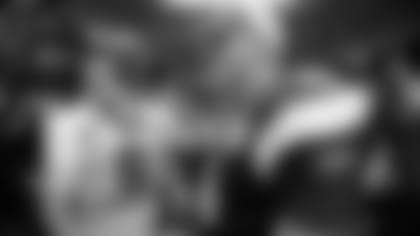 The Vikings were then flagged for 12 men in the huddle, moving the ball to the 38. Favre, who had been pummeled throughout the game, tried to make a play with a late pass over the middle, and it was intercepted at the New Orleans 22 by Tracy Porter.
Minnesota never touched the ball again. Garrett Hartley made a 40-yard field goal to end the first overtime possession, which was helped by a phantom pass interference call.
Quote: "This season was a success. It's not the success we all wanted. But I have to tell you, this loss hurts – especially when we knew we should have won. It's hard to put the feeling I have right now into words. I felt we beat ourselves more than they beat us." — Bernard Berrian
Miraculous finish
Jan. 14, 2018 | U.S. Bank Stadium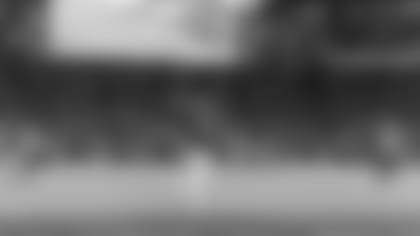 Setting the stage: The 2017 Vikings overcame a 2-2 start during which they lost their starting quarterback (Sam Bradford) and running back (Dalvin Cook) by winning 11 of 12 games to close the season. The 13-3 mark earned a No. 2 seed and the opportunity to host a Divisional round game. The Saints won a competitive NFC South with an 11-5 record, then hosted and defeated Carolina in the Wild Card round. New Orleans was again led by Brees and featured _AP_ Rookies of the Year on offense (Alvin Kamara) and defense (Marshon Lattimore).
In the game: The Vikings built a 17-0 lead by halftime with touchdown runs by Jerick McKinnon and Latavius Murray and kept the Saints off the scoreboard until 1:18 remained in the third quarter.
New Orleans surged with a pair of touchdown passes from Brees to Michael Thomas in a span of less than four minutes of game time. The Saints took a 21-20 lead on a 14-yard pass to Kamara with 3:01 remaining.
Minnesota responded with a 53-yard field goal by Kai Forbath with 1:29 to go. Brees converted a fourth-and-10 with a 13-yard pass for a first-and-10 at the Minnesota 33 with 40 seconds left.
Brian Robison and Anthony Harris stuffed Kamara for a loss of 1 on a third-and-1, and Minnesota used its second timeout with 29 seconds remaining.
Wil Lutz put the Saints up 24-23 on a 43-yard field goal.
Case Keenum converted a first-and-15 with a 19-yard pass to Diggs to move the ball to the Minnesota 39 with 18 seconds. A pair of incompletions followed, leaving Minnesota with 10 seconds and no timeouts.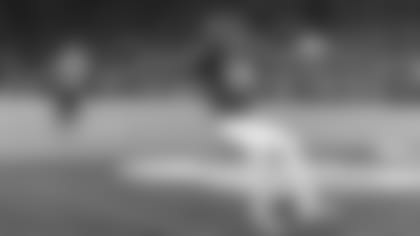 Keenum aired out a pass that Stefon Diggs high-pointed. A subtle movement by Diggs helped him go unscathed on a tackle attempt by Marcus Williams. Diggs kept his balance, spun and cruised down the field for the winning score.
It was the first NFL playoff game to end with a touchdown as time expired and sent Vikings players, coaches and fans into unbelievable euphoria.
Quote: "I couldn't believe it. There are plays like this that you dream for your whole life." — Stefon Diggs