EAGAN, Minn. — Ben Ellefson's days in the NFL — and with the Vikings — will continue.
Less than a week after the Hawley, Minnesota, native announced he was retiring as a player via his Instagram account last Thursday, Vikings Head Coach Kevin O'Connell told Twin Cities media members that Ellefson is joining the football staff in a hybrid role.
O'Connell spoke briefly before Tuesday's voluntary Organized Team Activity practice, explaining how Ellefson will be able to explore coaching, scouting and player development opportunities this year.
"Ben and I have had some communication, and his intent to still stay involved with our team and be around our team, we're kind of putting our heads together and kind of come to a conclusion. We're going to have him with us but no longer as a player," O'Connell said. "He is going to retire and join us in a little more of a hybrid, associate role, get his feet wet in the coaching world. He loves the idea of being around his teammates in the player engagement world, as well as possibly getting his toe in the scouting waters.
"When you have players like Ben and a lot of players that we have on our roster, you just want to continue to be a resource for these guys, and he came to the conclusion that he still wants to be part of our organization and I sure as heck want him to be here as well," O'Connell continued. "You guys will see him, probably around training camp, back out around our team, which will be really exciting, and as that role kind of progresses, he'll be with us through the year in that role, and I'm really excited about it.
Ellefson totaled five starts in 16 games played from 2020-22 with the Jaguars and Vikings but landed on Injured Reserve in each season.
He joined Jacksonville as an undrafted free agent out of North Dakota State in 2020 and made four starts in seven games played during his rookie season.
Ellefson signed with Minnesota after he was waived by Jacksonville during roster reductions in September 2021.
He played in five games for Minnesota on offense and special teams in 2021. Ellefson returned to action to play four games and make one start for the Vikings in 2022. He caught three passes for 26 yards but primarily played a blocking role. He was placed on Injured Reserve in October and tried to return to action but was unable to do so.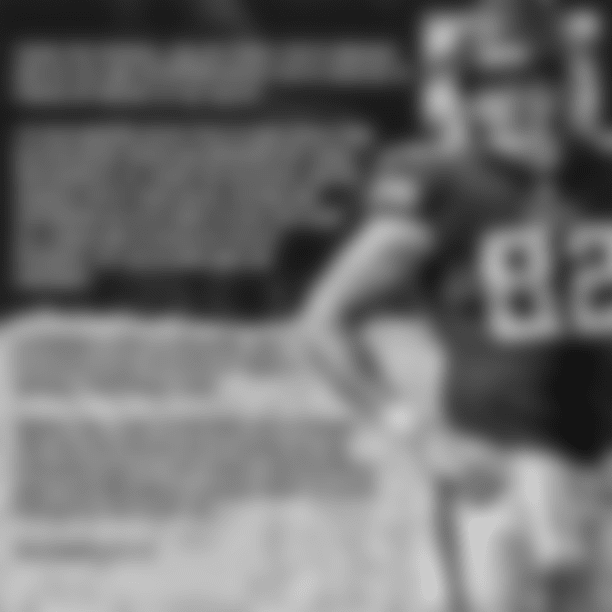 The 26-year-old decided it was time to shift gears.
"Thank you football for the people you've brought into my life and the opportunities you've given me to pursue my dreams to the fullest," Ellefson wrote in his Instagram post. "I've been blessed on my path to have people who believed in me, which has drowned out those who doubted. So, thank you believers, for the chances you've taken on me, helping and supporting me in my drive to give this game all I could and to reach my fullest potential. The list is long and I am fortunate.
"Injuries are part of the game and although they are a big reason for me moving on, I am fortunate to be in a spot where I can still walk away from the game as a player, ready to tackle whatever is next in my life," Ellefson added.
He closed his post by referencing Colossians 3:23-24 from the Bible.
O'Connell said he wanted to allow Ellefson the right amount of time to process his decision to retire from playing and be completely at peace.
"I think everybody goes through their own path in the NFL. No one career is like the other, as far as the adversity these guys go through from the standpoint of injuries or anything else in life that comes across in their path of trying to be an NFL football player every day," O'Connell said. "Ben poured it out for us his whole career here, and there's a reason why we're trying to find, and we have found a really great outcome for him to be able to stay around not only the game of football, which is what he wants to do, but stay around our team, which means the world to me. A pretty unique circumstance but one I think hopefully has a really great outcome Ben can be excited about most importantly."
O'Connell said he had not been part of a team that has had a player immediately transition to the football staff, but there have been a couple of instances in team history.
Receiver Jerry Reichow made the jump to the personnel department in the 1960s, and linebacker Scott Studwell did the same (after a slight gap) in the early 1990s.
Terence Newman joined former Vikings Head Coach Mike Zimmer's staff in 2018 after participating in the offseason program and training camp as a defensive back.
"It's pretty unique, and as I told Ben, this isn't something we'd immediately jump to with all players," O'Connell said. "It's something not only with myself as the head coach and our staff but with his teammates, I think those guys will be pretty excited about keeping the type of person and the worker that he is — I think he's going to be a great whatever he ends up truly finding a comfort zone with and can thrive in that. I'm excited about being a part of it with him."