Austin Cutting has made a career change.
Well, he's made a change in one of his two current careers.
Yes, Cutting is still the Vikings long snapper, a role he has held since he was a seventh-round pick in 2019 out of the United States Air Force Academy.
But after being an acquisitions officer during his time at the Academy, Cutting is now focused on a different avenue as an active-duty aircraft maintenance officer.
The 24-year-old spent time at a tech school in Texas from early February to late April, where he received plenty of hands-on training for his new role.
In May, he reported for full-time work at the 934th Airlift Wing in Minneapolis for more on-the-job training in a field that is a bit foreign to him.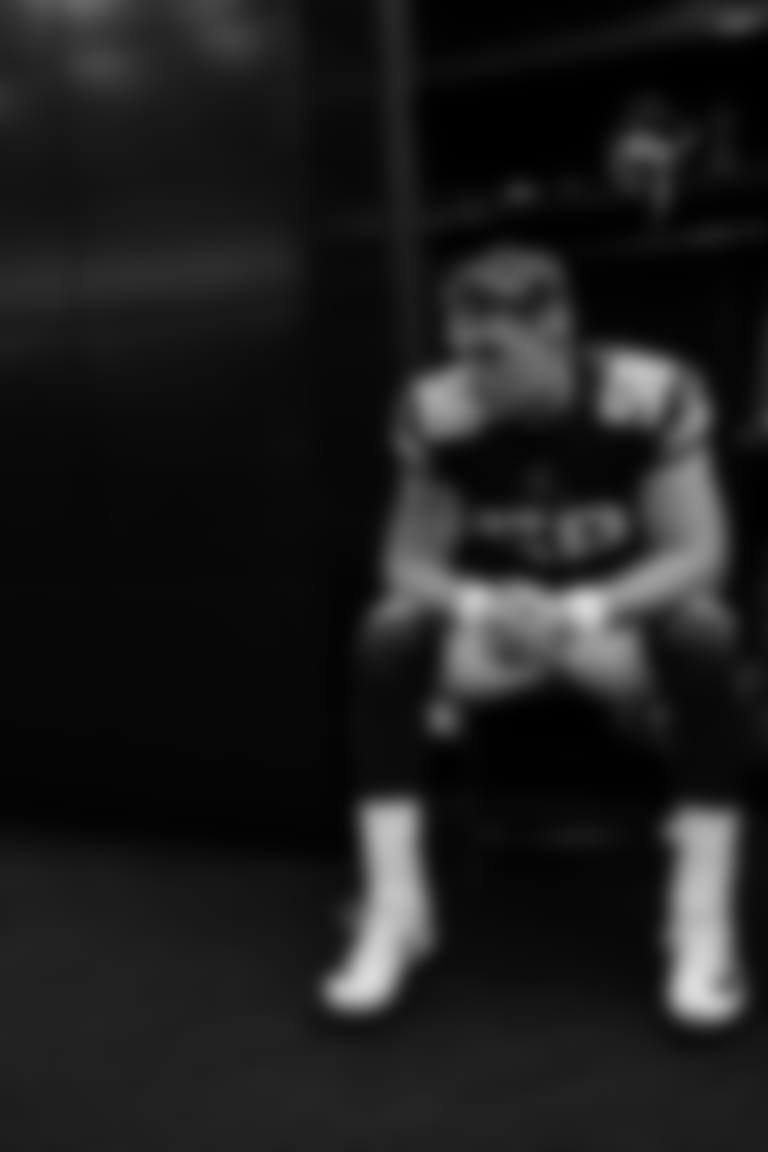 "The goal of the Air Force is to have planes in the air, so if they're not, you know something isn't working right," Cutting said. "For me, it's more [checking on] the status of planes, 'What can we do to fix them, when can they be fixed?' … Then you get that information and report it to someone who's higher up than you.
"The biggest thing for me is getting to know the planes. Whether it's something like an engine and they found something that needed to be fixed, or seeing how they replace parts on an airplane … it's daunting because these aircraft are huge," Cutting said. "You get out there and it's cool to even see them replace a tire and how much goes into that. I've been going to meetings and just doing a lot of learning. But everyone has been there to help me through the process."
Cutting works at the 934th Airlift Wing each Tuesday during the season, and he will resume his full-time work on the base once the Vikings season is over. Until then, Cutting will remain focused on his special teams role.
November is Salute to Service month, an opportunity throughout the NFL to recognize the sacrifice and dedication of active military members, veterans and their families. The recognition includes nominating a player, coach or staff member for the annual Salute to Service Award.
Cutting, who is this year's nominee by the Vikings, said he always appreciates the league-wide initiative and hears a similar sentiment from those in various military branches.
"I'll go into work on the base and people think it's cool. Where else does that really happen? Sometimes they want to talk about football," Cutting said. "But further outside the base, people reach out to me from the military, or people from the Academy.
"It's pretty cool to be able to represent the Air Force, and the military as a whole," Cutting added. "Hopefully I'm representing them the way they would anticipate. But I know they appreciate it because it's a whole month dedicated to the military."
We caught up with Austin this week for a Water Break, presented by Crown Royal.
Q: You've now been in the league for a season-and-a-half; what have you learned since Week 1 of your rookie year?
A: "There's been so much … a lot of it is making sure you're good in the offseason so that you can just roll right into camp. You want to hit the ground running so you don't step back and then have to go forward later. You also have to find a way to make it fun, and make sure you're not always too hard on yourself. You need to be that, but at the same time, you have to step back and have fun with it because then you'll realize you're making the most out of it."
Q: Long snapper is a unique position, as there are only 32 of you around the league. What's the bond or fraternity like with that specific group of players?
A: "Yeah, you get to talk during the pregame [in a normal year], and it's like they know what you're going through, and you know what they're going through. You kind of click right away. It's been fun to meet guys I've studied and looked at in the past. It's been cool to talk to them and get advice or get a different perspective. It is like a little fraternity, but it's like that for all of the specialists."
Q: How does a long snapper work through a virtual offseason? How did you stay sharp this past spring?
A: "I was snapping on my own and working out. The nice thing about snapping is that you can snap to honestly anything. You can snap to a pole, net, anything … because during the game the punter is just standing there. Honestly, it was as simple as that. Snapping into anything I could find … a bag or a net, and just working out, too. It was a different offseason, but you make the most of it."
Q: You're back together again with veterans Dan Bailey and Britton Colquitt. Those two seem to have opposite personalities, with Britton as the funny one and Dan as the more serious one. Where do you fit in that trio?
A: "I would favor more on the side of how Dan is, but we all like to have fun. Britton is just the vocal one. I'm quiet. I just hang out, but Britton tries to pull it out of us and makes it fun. That's why with his whole thing with stuffed animals, why he says my animal is a sloth. It fits me and my personality perfectly. Just kind of there and going with the flow."
Q: You lettered in power lifting in high school. Does that background still help you as a long snapper?
A: "Well, it wasn't a lot [of weight] when I look back on it now. My squat was like higher 4s [400-plus pounds], and my bench was mid-3s. The most I ever got on deadlift was right at 500 or a little bit over. But it definitely doesn't hurt because you've got people you're going up against sometimes that are freaks. They're super strong and fast, and you have to do what you can do to stop them, so it definitely helps with more lower-body stuff. That's where your power is going to be coming from."