EDEN PRAIRIE, Minn. –From signing with the Vikings as an undrafted free agent to receiving some first-team reps during Organized Team Activity practices, the first leg of Anthony Harris' NFL journey has been an interesting one.
When Harris looks back over the past two-plus years, he describes the ride as long but enjoyable.
"It's just been fun each year building off of each [previous year]," Harris told Vikings.com.
That's exactly what the safety has done.
The Vikings signed Harris after a four-year campaign at Virginia in which he recorded 289 tackles (145 solo), 6.0 tackles for loss, 2.0 sacks and 11 interceptions. Harris spent the majority of his rookie season on Minnesota's practice squad, but his number was called in Week 13.
Harris was activated to the 53-man roster to support a Minnesota defense depleted by injuries. In his first NFL game, he took the turf as a starter and had eight tackles in a narrow loss to Arizona. Over the final four games of the 2015 regular season, Harris made two starts and tallied 18 tackles (coaches' tally) and two passes broken up.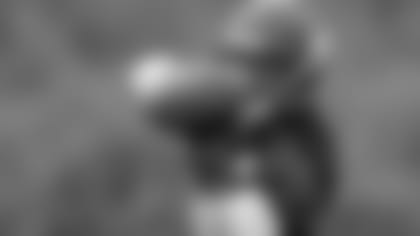 The following season, Harris started a career-high three games and played in all 16 contests. Primarily playing a key role on special teams in addition to flashing on defense, Harris totaled 39 tackles, a pass broken up and his first career fumble recovery.
At Jacksonville in Week 14, Harris started in place of an injured Harrison Smith. En route to a Vikings win, he made seven tackles, including a crucial stop on third-and-1 that held the Jaguars to a field goal to close out the second quarter.
Following the game, Harris said he approaches every opportunity as one that he can learn from, adding that "you just take those steps and continue to progress."
Now heading into year three in Purple, Harris maintains that same mentality.
"Being a big contributor on special teams, and then seeing some playing time, I'm just trying to build off what I've done here and just go into the season continue to try to contribute to the organization," Harris said.
Harris has earned a reputation for being a student of the game, a player who puts just as much effort into the playbook and team meetings as he does on the field.
In addition to studying the defense, Harris studies his colleagues.
One teammate Harris keeps a constant eye on is Smith, a two-time Pro Bowler and aggressive playmaker.
"Harrison's a very smart player," Harris said. "He's a team player. So a guy like that – a Pro Bowler, very athletic, a lot of experience – you try to pick his brain as much as you can.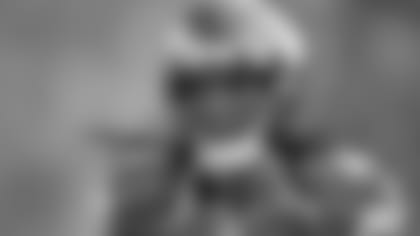 "There's times in practice where I'm watching his reps, seeing where his eyes are, seeing some of his movements, asking him questions about different things that our defense is doing and how he responds against certain offenses," Harris continued. "He's a big help." 
The 25-year-old is equally grateful to be learning under the guidance of Vikings defensive backs coach Jerry Gray.
According to Harris, Gray has come alongside him since day one, demonstrated confidence in him and the other players in the position group.
"Coach Gray is a great coach," Harris said. "The whole time, the whole process, he's been trying to … help me get better each day. Everybody in the room, he's working with them, whether you're a starter down to the guy who just came in as the new guy.
"So the entire time that I've been here, he's pushed me to get better each day and not be complacent where I am," Harris added. "I thank him a lot for that, and I just continue to work."