MINNEAPOLIS — It just so happened that the outdoor holiday party Anthony Barr threw for Jeremiah Program families fell on the coldest night of December 2021.
When better to warm hearts?
The linebacker, his Raise the Barr foundation and the Vikings teamed to transform the parking lot at Jeremiah Program into a holiday wonderland with appearances by Santa and Viktor the Viking, music played by a DJ, a station for making ornaments and a spot where young people could toss footballs.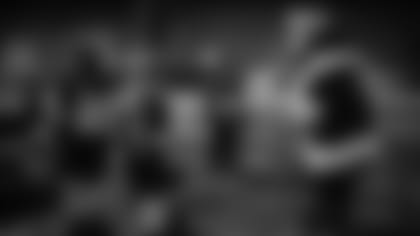 The Vikings Table food truck served up dinner, and Caribou Coffee provided warm cups of coffee and hot chocolate.
Each young person in attendance was able to select a Vikings teddy bear provided by the Build-A-Bear workshop.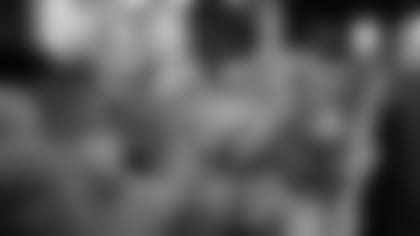 Barr arrived layered up in a pair of hoodies, and he instantly reconnected with moms and young people who have become extended members of his family for the past several years.
"There's a lot of familiar faces, a lot of kids I saw when they were infants," Barr said. "I feel like I'm going to my grandma's house, hanging out with my cousins, my siblings and aunts and uncles. It's just like home, really. We joke around, give each other a hard time, but it's all love at the end of the day. It's a very welcoming environment, one that's nurturing. It's molding the future of these kids. I think what they do at Jeremiah and what we do at Raise the Barr is important.
"It's really about the relationships you make and the time you spend with the people in the community," Barr added. "When I walk up here and give the kids and moms hugs, it's a trust that's been built over the years."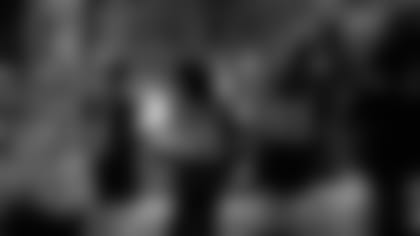 Jeremiah Program Executive Director Patty Healy Janssen said Barr is part of the family at the residential community.
"We see him like that, and he sees himself like that," she said. "It's always so fun when we're not in COVID. Usually he does a holiday party and his mom, his grandma, his aunts all come because they feel part of the family, too. It's just been really great to have Anthony's whole family and Raise the Barr in partnership with Jeremiah.
"The thing about Anthony is when he's in, he's all-in and all-in in all ways. It is so authentic," Healy Janssen added. "He does this because it's what he wants to do. When he talks, he talks about wanting to give back. He watched what his mom did in raising him as a single mom and wants the opportunity to be able to support single moms who are working as hard as his mom did. He has volunteered, hosted events, spoken at things, supported our staff, supported me in this leadership role in ways that are so integrated."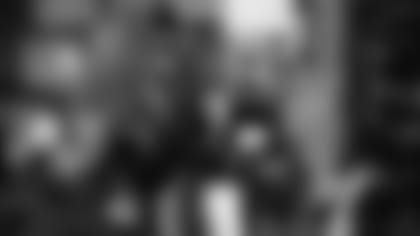 Healy Janssen said "humble" always comes to mind when she begins describing Barr, along with "authentic, kind, supportive."
"This is really what he wants to do, and he feels it an honor to be able to engage with us as well," she said. "The work over the last several years, how they've grown in their mission, they're taking things to the next level. That's really exciting to watch that as we journey alongside of them and be part of their growth as they grow to help serve more families and really tackle poverty two generations at a time."
Thanks to Verizon, the Minnesota Vikings will be hosting single-parent students and their children that are supported by the Raise the Barr foundation at Sunday's game against the Rams. Attendees will receive tickets to a Turf Suite, unlimited food and beverage and visits from Vikings Legends.
Fans are reminded they can help recognize Barr's actions by voting for him in the Nationwide Charity Challenge. All it takes is a post on Twitter using #WPMOYChallenge Barr or #WPMOYChallenge @AnthonyBarr between now and Jan. 17, 2022.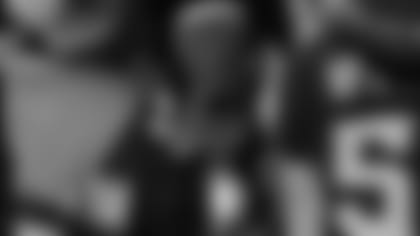 The nominee who receives the most hashtag mentions will receive a $25,000 donation from Nationwide to his charity of choice. The second- and third-place finishers will receive $10,000 and $5,000 donations from Nationwide, respectively.
On Jan. 4-5, votes using #WPMOYChallenge and the nominee's last name and/or his Twitter handle will count double. The first nominee to reach 1 million votes will receive an additional $10,000 donation from Nationwide.