Anthony Barr goes beyond seeing dreamers.
He believes in them, anticipates their brighter futures, invests in their journeys, encourages them through challenges and celebrates their successes.
The 29-year-old has committed to tackling poverty two generations at a time through his Raise the Barr foundation.
The cornerstone of his efforts is supporting single-parent students with scholarships and emergency grants that allow them to focus on their studies and families, while reducing the amount they need to borrow or preventing an economic pitfall that could derail a semester of progress.
It's lofty and ambitious work for the 29-year-old, but it's also incredibly rewarding — not that recognition has ever been sought by the low-key linebacker.
Instead, he smiles when he sees families experience upward trajectories.
"It's always been about others," Anthony said. "It's never really been about me, whether it's football, family or community."
Consider Anthony's actions a sincere repayment of gratitude for the help that his mother Lori received as a single parent who eventually completed her college education.
The Vikings today proudly announced Anthony as the 2021 Vikings Community Man of the Year and the team's nominee for the Walter Payton NFL Man of the Year Award.
Building relationships and empowerment
In some ways, it seems like just yesterday when Raise the Barr began its relationship with Jeremiah Program with his very first visit in downtown Minneapolis.
He entertained youth with an animated reading of ThePout-Pout Fish and willed his 6-foot-5, 257-pound frame to crawl through a play tunnel at Jeremiah Program. Formidable on the field, Anthony is relatable and approachable to the children and their parents.
"I've kind of watched some kids grow up from when they were infants and now they're 4, 5 and 6 years old," Anthony said. "Seeing the moms establish themselves in the community as students and professionals and kind of take control of their own lives has been really cool.
"It's really about empowering people and giving people opportunities to succeed," he continued. "That's what we try to do at Raise the Barr, and I think that's also what Jeremiah Program tries to do with their moms and families."
It was only natural that multiple Jeremiah Program residents and Raise the Barr scholarship recipients, some of whom overlap, helped deliver the news of Anthony's selection in surprise fashion.
They gathered on the concourse of TCO Stadium one Saturday this fall, the day before Anthony made his 2021 debut against Detroit after rehabbing a knee injury he suffered this summer and a torn pectoral muscle that cost him all but six quarters of 2020.
After Anthony finished the team walk-through session, he was handed a tablet with a video message from former teammate Chad Greenway, the Vikings Community Man of the Year during Anthony's first three seasons (2014-16).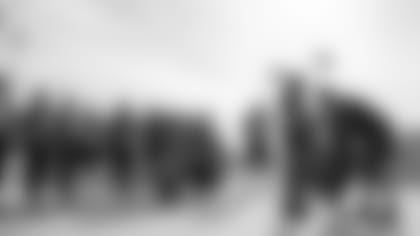 When Anthony walked onto the concourse, he was surprised by the families, his mother and grandmother, Jean Barr.
Former college roommate and teammate Eric Kendricks, who joined the Vikings a year after Anthony and was named the 2020 Vikings Community Man of the Year, was among the crowd wearing custom No. 55 jerseys and clapping as Anthony realized what was happening and Jean approached to deliver the news.
"It is so exciting, heartwarming, very humbling to see where he started and what he's been able to accomplish," Jean said during an interview. "To be able to see him from where he started to fulfilling the dreams he's accomplished is amazing, but so worthy of him."
Having worked as a preschool teacher, Jean "saw a lot of children as they were growing up, and to know they are being helped in any way possible is a very worthwhile cause."
Jean and her late husband, John, were instrumental in helping raise Anthony while Lori navigated the challenges of being a single-mom and student.
Lori described the pride she felt in seeing Anthony receive news of his nomination.
"I was a little sad that my dad, who was such a big part of Anthony's upbringing, couldn't be here physically, but I know he's watching over Anthony and sharing this from up above," Lori said. "But to be able to have my mom here, who I think I can say, it's not a secret that Anthony is her most favorite person on the planet, so for her to be able to share today with him and celebrate him, I think this honor is really special."
Lori and Anthony have long known that not everyone is blessed with the support they received. It's why they care so deeply about the cause and have been so committed to building authentic relationships in California and Minnesota, the latter of which has become his home away from home.
For a brief moment in the 2019 offseason, it appeared that Anthony was set to become a member of the New York Jets as a high-profile free agent.
But Anthony quickly became sickened at the idea of leaving Minnesota. He returned to the Vikings for less money and recorded a sack on Minnesota's first defensive play that season, helping the squad make the playoffs for the third time in his first six years.
"It really came down to following your heart," Lori said, "and I know that's the advice my dad would have given him. 'Don't chase money. Don't chase a lifestyle. Follow your heart, and you'll never go wrong.'
"Trusting that he'd do that, and seeing that he ultimately did, brought a sense of pride," she added. "Knowing he was going to be where he wanted to be in a place where he felt comfortable … in his home away from home, we thought smooth sailing, 'Things are going to be great, right?' "
But 2020 hit, bringing the COVID-19 pandemic, which brought increased challenges to Raise the Barr's fundraising efforts — and, at the same time, increased need.
The murder of George Floyd just a few miles from U.S. Bank Stadium caused a deep hurt and prompted Anthony and Kendricks to ask for a meeting with Minneapolis Police Chief Medaria Arradondo to learn how they could help improve police and community relations and more importantly prevent such a tragedy from happening again.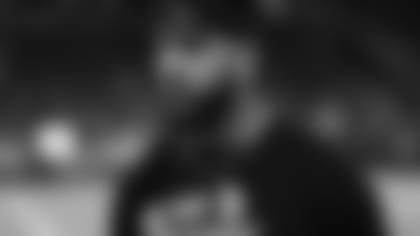 Anthony and teammates spoke up about injustices. He participated in virtual conferences to guide youth football coaches and continued virtually visiting young people detained at the Hennepin County Juvenile Detention Center.
Football season returned, but just six quarters in, Anthony tore a pectoral muscle at Indianapolis. He underwent the grueling rehab only to suffer a knee injury in August that sidelined him for Minnesota's first four games of 2021.
Anthony may not have verbalized the weight on his shoulders, but moms just know when their children are struggling.
"He's a very quiet person, and he carries his pain and his burdens deep within," Lori said. "It's been a real struggle. The last year was a real test of his will and his mental health. How did he get through that? I would say through persistence, prayer, staying close to family, and there were some tough conversations in there about how things might look, what might happen and how do you prepare for that while also maintaining a sense of value and self-worth.
"It was tough, but my thing to him has always been, 'Eyes forward. God put eyes in the front of your head for a reason. Keep looking forward, keep working hard. There is a plan, and trust in it.' I think he did that, so he's here now," she continued.
While Anthony shies away from limelight and self-promotion, the people he has helped readily credit his support for their success.
A multiplier is created when Raise the Barr scholars pursue careers through which they can help others.
Tavia Paredes said scholarships have had meaning beyond the financial benefits. She has been able to balance caring for her 9-year-old son and her studies as a chemistry major with a physics minor.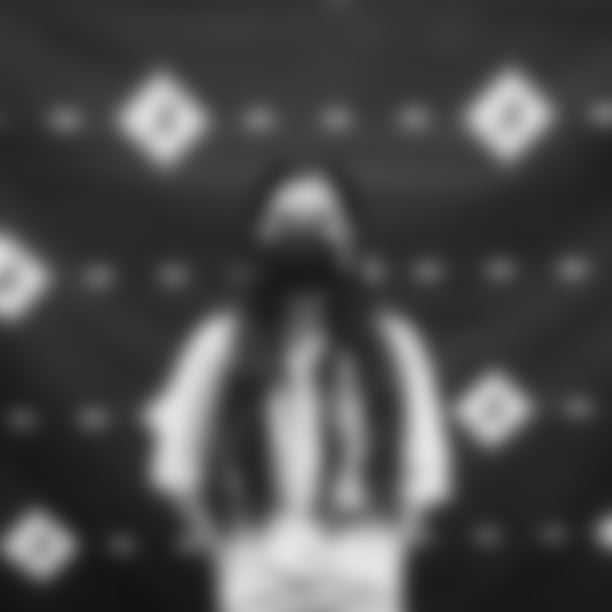 Paredes has been on the Dean's List since receiving her first scholarship from Raise the Barr. She is graduating and has an interest in pursuing a Master's degree in biogeochemistry at the University of Minnesota. She wants to apply that knowledge toward environmental science, social justice and tribal treaty law.
"I think the more abstract meaning behind [Raise the Barr's support] is faith and belief that I'm going to be successful," Paredes said. "That has been such a huge motivating factor, to have someone believe in you, especially when you are a non-traditional student and you feel like society is always going to doubt you for a lot of different reasons: being a mother, being a woman of color and studying sciences, being a first-generation college student."
Nikkia Collins originally enrolled in college with the goal of earning an associate's degree but decided she wanted to add a bachelor's degree.
"Financially, that probably wasn't the best move, being a low-income, single mom, so with the help of the scholarship, it allowed me to not have to pull out more loans and accumulate more debt," said Collins, who has a 3.91 GPA in her last semester of classes.
"It helps me to know that everything I'm doing is working and I'm on the right track," Collins said. "My goal every time I graduate or walk across that stage is to have the colored sash around me that shows I'm graduating with honors and that extra tassel, so I'm just dolled up while I'm walking across the stage with honors."
Collins has found her calling to become a teacher, finding a love in education after watching her son learn and grow. She intends to teach special education to help make sure needs are met.
Collins said Anthony's experiences resonate.
"It's one thing to have somebody come into your life that doesn't have a similar story. It's another thing to have somebody who knows exactly what you're going through, has lived through it," Collins said. "It just feels good, knowing that he reached back to support us and every step of the way, we have his support, whether it's financially, whether it's at holidays or anything."
Aaronica Jackson was able to finish her bachelor's degree a semester early because of the financial support from Raise the Barr. In addition to being an alumni scholar, she's also a Raise the Barr Board Member.
Jackson has launched her career in social work, helping people who are experiencing homelessness in Hennepin County.
"I've always been a person that has been of service to others. That was something that I made a pledge when I was really young is that no matter what I was doing, how much money I made, I was always going to be of service to others," Jackson said. "Right now, specifically in Hennepin County, in Minneapolis, we have a huge homeless population, so in any way I can give back to my community, then I'm going to do that.
"Health care should be a basic right for everyone; housing should be a basic right for everyone, but it's not at this point, so if I can help focus the energy I do have into that, then we're just going to keep pushing forward," said Jackson, who first began her college work in 2013 and resumed it in 2018.
Jackson said the nomination for Barr is validating for the work that continues. She also enjoyed seeing "the reveal and kind of seeing him a little bit uncomfortable" from receiving the recognition.
"That makes me want to go twice as hard because he doesn't really want the credit," Jackson said. "He's never going to be the person to stand up to say, 'I've been doing X, Y and Z.' Or, 'My foundation has been doing X, Y and Z.' We just do the work. The work has to get done. I appreciate that side of him."
A space to grow and thrive
This fall, Raise the Barr and Country Financial celebrated the opening of a new computer lab at the University of Minnesota's Student Parent HELP Center that is reserved solely for single-parent students. The dedicated space features state-of-the-art computers, ergonomic furniture and a high-efficiency printer available free of cost.
The private room enables single-parent students to bring their children with them if necessary while they work on a report or print a paper.
Student Parent HELP Center Director Susan Warfield has been at the University of Minnesota for 22 years and a social worker for 35 years. Warfield said Raise the Barr is "really changing the student-parent service field in this country."
"No one believes there are college students who are parenting children and pregnant during their degrees," Warfield said. "Having someone with a national presence and an NFL football player shine a light on this whole field has been a — you can't overestimate the impact."
Beyond the computer lab, Warfield credited Raise the Barr for listening attentively to learn how the organization could best help advancements in academics.
Raise the Barr provided $65,000 for an in-depth research program evaluation, enabling years of data to be strategically studied.
Raise the Barr's support has led to a relationship with The Aspen Institute, which is committed to gathering "diverse, nonpartisan thought leaders … to address some of the world's most complex problems," and elevated the Student Parent HELP Center.
"They funded that research, and now we can send that to any university in the country," Warfield said. "We get contacted all of the time for info on what programming a college should provide their student-parents, and I can just send them this full report that says exactly which of our services have had the most impact. It also will drive the evolution of our program."
Warfield was on-hand for the reveal and could only smile when the little tykes approached Anthony with an observable comfort.
"He's got what I like to call 'kid karma.' He's like a kid magnet, and even though he's this big, huge football player, the kids aren't afraid of him," Warfield said. "He came out of the building, and one just went right up and hugged his leg. I think that says a lot about people, and it says that his heart is really in his philanthropic work."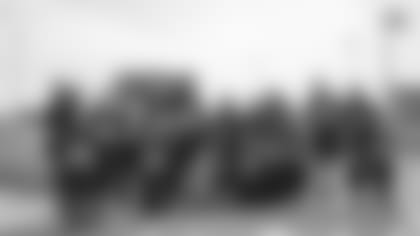 Paredes said she liked seeing Anthony and Lori have a "sweet, quiet moment" during the reveal.
"It's kind of like, you realize she's his mom, and he's so proud of everything his mother accomplished, being a single mother and going through college. That's hard," Paredes said. "It's as much of a commitment on the child as it is on the parent.
"I think Anthony probably grew up understanding what that means and the sacrifices his mother made in order to better herself and stand on her feet as a woman in this world in order to better support her son," Paredes added. "I love those moments where you see that mother-son connection there because at the end of the day, we think of the Vikings and Anthony Barr as part of the Vikings, they're kind of celebrities, right? So you don't always think of them as having those human moments, but they do and he does."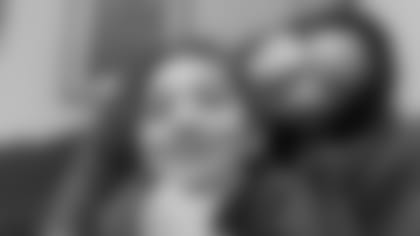 She described Anthony's efforts as "an investment of love" and a "nod toward understanding there is a discrepancy in upper education and in the children of people who don't have college degrees" and the "discriminations that one might face."
"That's what you can do with your fame and your wealth and celebrity," Paredes said. "It's really precious that he's chosen to invest in us and in all of our children in that way."
Whether it's the way Paredes can help restore and ensure environmental justice, Collins' commitment to students who are often marginalized or at-risk of not getting needed help, Jackson's drive to end homelessness or dreams that will be fulfilled, Raise the Barr will continue to help brighten futures.
"I think there's so much talent and so much value in many lives that are essentially invisible," Lori said. "To know that Raise the Barr is a little part of bringing that to light, of giving them a space to really thrive in this community is an incredible source of pride and is inspiring. To see there was just a little bit of support, 'Look at these amazing people,' whom others may not know are here in this community, and they're contributors, parents, neighbors, students, friends, there's nothing better than to give somebody a space to grow and thrive."