Vikings rookie QB Teddy Bridgewater has been impressive over the last half of the season and is leaving many in Minnesota (plus Vikings fans outside of Minnesota) optimistic about the future. While the Vikings lost Sunday's game in Miami, the performance by the offense (357 yards, 35 points) was solid and Bridgewater made a bunch of impressive throws. In fact, one throw he made late in the game on a touchdown to Jarius Wright may have been his best throw as a pro.
Here's a closer look at it…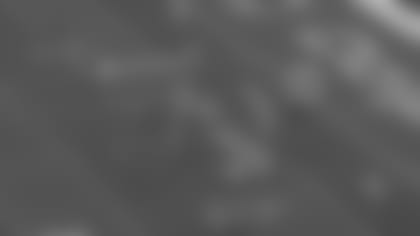 On 1sta and goal from the 8 with 4:59 to go in the 4th quarter and Miami ahead 28-20, the Vikings lineup in a 2x2 set with WR Charles Johnson wide left, WR Greg Jennings slot left, WR Jarius Wright wide right and TE Chase Ford slot right. QB Teddy Bridgewater is in the gun with RB Matt Asiata to his right. The Dolphins counter with a nickel package that includes CB Jamar Taylor as the third corner lined up over WR Jennings (top arrow), S Reshad Jones in press coverage over TE Ford (bottom arrow) and S Jimmy Wilson in a single-high look (circle).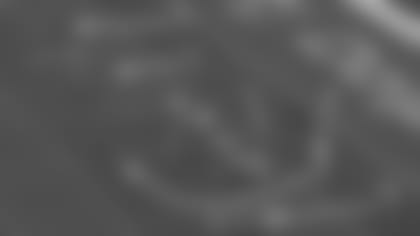 At the snap, S Wilson has come down to the second level and the Dolphins appear to be in a man-to-man defense (dotted arrow), with Wilson responsible for the RB out of the backfield (arrow) and every other defender lined up across from their responsibility (arrows).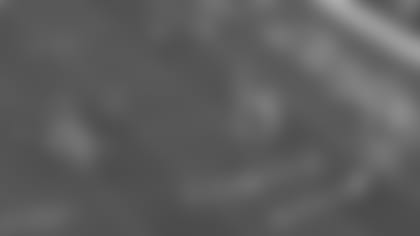 As QB Bridgewater reaches the top of his drop, he has pressure from his right side courtesy of DE Cameron Wake (left circle), who has beaten RT Mike Harris with a crafty and quick inside spin move. But Bridgewater has an answer. TE Ford has gone up the seam, carrying his defender (S Jones) as well as LB Jelani Jenkins to the middle of the end zone (square). With S Wilson chasing Asiata to the flat (left dotted arrow) and LB Jenkins having vacated his area to follow TE Ford, Bridgewater spots an opening in the end zone (right circle)and anticipates WR Wright breaking to that area. WR Wright has run an outstanding route (solid arrow), winning to the inside off a hesitation move that caused CB Brent Grimes to move out of position.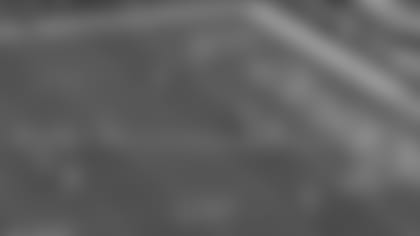 Just prior to being knocked down by DE Wake, QB Bridgewater has released the ball and has it heading to the end zone in perfect position (left dotted arrow) so that only his receiver (WR Wright) can get to it. WR Wright finishes his route and leaves his feet (right dotted arrow) to make the catch just past an outstretched CB Grimes for the touchdown. The Vikings converted a two-point conversion on a RB Asiata run moments later to tie the game.