Ameer Abdullah's eyes have been open for quite some time. His ears have, too, but they've become even more attentive in 2020. His head? Creative and philosophical but balanced by a grounded realism. His heart? Filled with empathy.
Abdullah is a Renaissance Man to say the least, and that goes well beyond the fact that he's rushed, caught passes (including a Week 9 touchdown against his former team, Detroit), returned kickoffs and recorded tackles as part of his work on special teams this season. Abdullah's life inside the helmet is just the beginning.
He is the youngest of nine siblings, children of a father who participated in the Selma to Montgomery March during the Civil Rights Movement.
Growing up in an Islamic family in Alabama, Abdullah learned about cultural differences at a young age, particularly in December when classmates and their families were celebrating Christmas or Hanukkah. Less recognition seemed to be paid to his family's observance of Ramadan in the ninth month of the Islamic calendar.
"That was always a very tricky thing for me, going to public school where all of my friends are Christian, and then you think about Christmas time for kids, that's when you're off from school. You don't have to go do homework. You have a Christmas break for two weeks or so, so you're wanting to go outside, but no one is going outside because they're with their family, celebrating Christmas, so that was always kind of a bittersweet day — sweet because I had the day off, but bitter because I wasn't a part of the reason they were off.
"Obviously that comes from a very young and lacking understanding viewpoint," Abdullah continued. "As I got older, I understood that the world is a melting pot, or a salad bar, really — not even a melting pot but a salad bowl of so many different ideologies and religions and observances."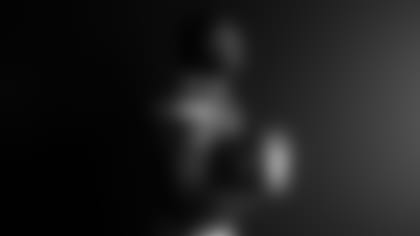 December did bring a time of togetherness with sisters and brothers returning home from winter breaks.
"I do remember having everyone in the house at one time was always cool because I have six sisters and two brothers, and the older kids kind of brought a certain energy, and the younger kids brought a certain energy, but to have all of those different realities under one roof was always cool.
"It was my time where I actually felt included with the older kids, and that's where my love for a lot of different styles of music that are before my time surfaced," added Abdullah, who recalled gaining his appreciation for Outkast while riding in his brother's "old" Mustang. "A lot of kids my age weren't listening to Outkast. I don't even know what they were listening to at that time, but it definitely wasn't Outkast."
Abdullah's cousin Victoria Monét is a talented singer/songwriter with tracks performed by Ariana Grande.
"I'm a pretty big music fan, and I think the impact of the art of music is a lot deeper than a lot of people want to give credit," he said, adding that he believes it to be the "most naturally expressed form of art" and has a "big role in our society."
As much as Abdullah appreciates multiple types of music, he doesn't produce it. Instead, his passion for reading that appeared at an early age has continued, offering a unique connection point with teammates this year. He's read 28 books in 2020, which is shy of his initial goal of 45, but incredible considering his in-season time commitments to football.
"[My love for reading] wasn't just because books are good. It was more of just thinking, 'Wow, someone wrote this.' I think it's amazing that someone can take their thoughts and inspirations and put it down on paper in an eloquent manner that captivates millions of people to listen to and just take some perspective from," Abdullah said. "I used to love the Harry Potter books when I was growing up and just knowing that J.K. Rowling was in her late 30s/early 40s when she started that series … we kind of assume that the imagination is a kid-like thing, so with someone of that age having that imagination and is going to bring something like that to life kind of fascinated me at that young age."
The passion for reading has blossomed into a love for scriptwriting.
Abdullah is continuing to work on films. An executive producer for Hell on the Border, which debuted in 2019 and is available on Amazon Prime, Abdullah has another project in the works that he wasn't quite ready to discuss.
We caught up with Ameer this week for a Water Break, presented by Crown Royal.
Q: Are you hopeful people will continue to increase their understanding of differences?
A: "Yes, but not for the specific reason of just so they can observe more holidays, right? If I wanted people to expand their knowledge of other cultures and things just so we can get notoriety, then I'm only scratching the surface of the potential of the movement that can be shaped by encouraging people to actually diversify their knowledge."
Q: This has been a tough year on people in numerous ways. You and your teammates have found your voices on tough issues. What advice do you have for people who are hoping to find their voices?
A: "Make sure you definitely feel whatever you're speaking on. I don't think it's necessarily anyone's role to go out and speak on issues or take one stance or another. I think there has to be a passion behind it, there has to be a want to understand. One thing 2020 has done is kind of lit a fire for a lot of people to want to understand the facts, to want to understand what's going on, 'Why are issues still persisting? Is there an issue in certain situations? What can we look forward to in the future?' I see a lot of people asking questions, and what I would ask them to do is to critically look at history.
"I double-majored in pre-law and history when I was in college because I like to read. I love to read, so that's something I like to do in my free time. A lot of people don't really like to read, so reading becomes a task, so when you look at anything as a task, you don't really put your heart into it. It's something you have to do, right? So I would definitely tell people to critically look at history, to pinpoint a certain time period, look at what was going on socially, what was going on economically, what was going on psychologically, bookmark that and look at where we are today and ask yourself tough, personal questions of, 'Have we come far? Where has my family gone consciously from this standpoint,' maybe look back at the lineage of your family history and what your family did during that time because it all plays a role."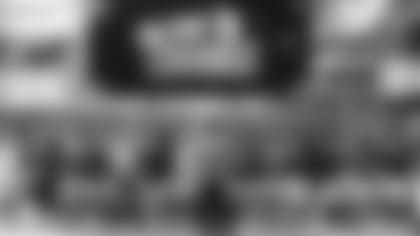 Q: Do you usually make new year's resolutions, or do you just set goals throughout the year?
A: "I'm not a huge resolution guy, mainly because I feel like a lot of my goals roll over into the new year, so I'll put myself on a timeframe, but I won't necessarily have a goal, 'I want to stick to this this year.' I think we're constantly evolving. I've grown more in the last three months of this year than I have in the entire year. It was unforeseeable change, too."
Q: How so and why do you think that is?
A: "I would say I'm a lot more prone to listen than talk these days. Jimi Hendrix is one of my favorite past entertainers, and he always used to say, 'Knowledge speaks, but wisdom listens.' I think that's so profound, because you could say that in a lot of different situations. Sometimes the loudest person in the room is the person that's the most afraid. For me, as much as I kind of already knew this as a young man, in the past three months, just being a part of different conversations about reform, being a part of different conversations with all of these other programs that are active in Minnesota, being a part of conversations with leaders on my team and the community, I've had the opportunity to just gain so much more perspective from other lives that are happening outside of myself. That is the one goal that a lot of people may need to work toward in the new year if you're making a resolution, to realize not everything is about you."
Q: Do you have another movie in the works?
A: "Currently, no. I'm writing a script that I'm not going to give too much information on publicly at the moment, but I will say the piece that I'm working on now with my production company, Gemini Brothers Productions, is the best work that we've written, because we've written tons of scripts but none that we've actually produced ourselves. I believe this series of scripts could be very big not only for Gemini Brothers Productions and my future potentially as a scriptwriter and director but just for people in general."