Everything has looked entirely different for the NFL – and for the world – throughout 2020.
For the offseason and later Minnesota's Week 7 bye, gone (for this year) were the days of cross-country travels and warm-weather escapes. Players and coaches instead stayed close to home in order to take precautions against COVID-19.
New-look downtime has created opportunities for increased family time, creative at-home workouts and even some good old-fashioned reading.
Second-year center Garrett Bradbury told reporters prior to the season that he ramped up his reading time during spring months shut down by the pandemic. Books of choice included Phil Knight's autobiography, Shoe Dog, as well as The Inner Game of Tennis, both recommendations by Vikings quarterback Kirk Cousins.
Bradbury finds himself drawn most-often toward compelling narrative, fiction or nonfiction but isn't opposed to picking up the occasional self-help book.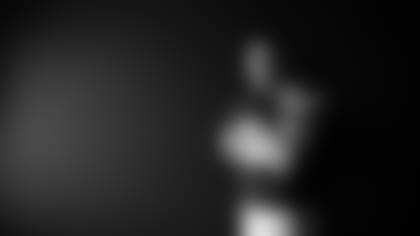 "If it's a biography, I just love hearing about other people's lives – or fiction, obviously, just a good story. I read Unbroken, the book about Louie Zamperini, just a really powerful story about perseverance, courage, what he had to go through.
"And along the same lines for Shoe Dog – just hearing about how Nike really shouldn't be what it is. Phil Knight had to go through so much in order to build it into what it is," Bradbury added. "It's fascinating because all we see is the multibillion-dollar company that it is, but they were struggling for quite a while. It's cool to hear other people's stories."
Ask the 25-year-old, and he'll tell you he hasn't always been a reader. It wasn't until his senior year at N.C. State that Bradbury decided it would be "really good for me" to create more of a habit.
"I think whenever you're sitting down to read, hopefully you're trying to better yourself. That's kind of the mindset that I take," Bradbury said. "That's why mixing in a good self-help book is good every once in a while. It's also just time to get away and be in a quiet place and enjoy a book. There can be some craziness that goes on, definitely in-season, and in the offseason we have much more time."
It's not uncommon for Bradbury to chat about books with Cousins or other teammates after reading them.
And although there are no formal meetings (I'd recommend calling it the QuarterBook Club, personally), the Vikings QB room as a whole enjoys exchanging book reviews.
"They'll tell me, 'Hey, I went and got such-and-such a book,' and then I'll say, 'Oh, what do you think so far? What are your thoughts?' Usually we're on the same page about what we like or don't like about it, or what we agree with or don't agree with, or what we want to look into further," Cousins said.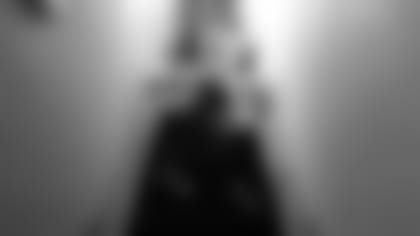 Cousins could talk for hours about authors and subject matter he enjoys, from Charles Schwab's biography, Invested, to Michael Lombardi's Gridiron Genius, to books by Christian authors Mark Batterson and David Jeremiah.
"I read Outliers by Malcolm Gladwell last fall. That was a quick read. A really, really good one," Cousins said. "I know Sean Mannion and Jake Browning like Malcom Gladwell a lot, too. I love the Killing books by Bill O'Reilly, like Killing Lincoln, Killing Kennedy, Killing England, Killing Paton, Killing Jesus. I've read all of those."
Unlike Bradbury, Cousins' affinity for a good book started at a young age, instilled by his mom.
"When I was a kid, the video game systems kept getting better and better, and I always wanted to play Madden or the other sports video games" Cousins said. "My mom just said, 'You know what? We're not going to do that. If you have time to play video games, you have time to read a book.' She was very open to us doing other stuff, but that one she put her foot down and said, 'No, we're going to be strict on that one.'
"So I never got good at video games," he laughed, "but I also ended up reading a lot more than I otherwise would have … and I've come to learn how valuable it is and how much you can learn and how quickly you can learn it. It's a great habit."
Cousins recalled loving an easy-reader-style biography on Jerry Rice as an elementary school student and later reading about Duke's head basketball coach Mike Krzyzewski and former Yankees pitcher Mariano Rivera.
But before it all came another series that he and Mannion agree on: The Berenstain Bears.
"It started with my parents reading to me, which I'm now doing with my [oldest son, Cooper]," Cousins said. "I remember them reading The Berenstain Bears as a kid and just loving those books."
Added Mannion: "Both my parents are teachers, so we always had a lot of books around the house, but when I was really little, I remember The Berenstain Bears being a big series. Maybe when I was first or second grade, kindergarten."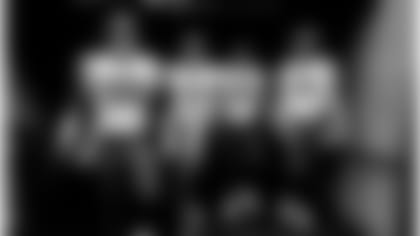 Memories of Papa, Mama, Brother and Sister Bear – and their life adventures colorfully illustrated on soft-covered storybooks – came flooding back for this fellow reader. So, the question had to be asked: What were some other childhood favorites?
Eddie Yarbrough, who has spent time on the Vikings active roster and practice squad this season, says he's "always been a reader" but offers a disclaimer:
"I'm not going to B.S. you and say I used to be head of the 'Read-a-thon.' Nah, that wasn't me," Yarbrough laughed. "But I still loved reading, though. And if we're talking about throwbacks, [man], Junie B. Jones. I think I read almost every single Junie B. Jones book. If I see one now, if I'm, like, at a doctor's office or something, definitely picking it up."
He notes Andrew Clements' Frindle as another childhood go-to. And the third one, well, he'll blame it on growing up as the youngest of three.
"I never really got into the popular series like Harry Potter or Twilight," Yarbrough said. "But I would read these ones because my older sisters had them in bunches: Judy Moody. Oh, would I take down some Judy Moody."
Nowadays, Yarbrough's coffee table holds titles that include Robin, a biography on Robin Williams; Becoming by Michelle Obama; the occasionally banned Fahrenheit 451 by Ray Bradbury; and a good-old-fashioned thriller, Shari LaPena's An Unwanted Guest.
Yarbrough may not have been pulled into the Wizarding World as a youngster, but others in the locker room followed closely the quests of Harry, Ron and Hermione.
"When I was just approaching the age where I was old enough to read a longer chapter book start to finish, Harry Potter was kind of the craze," Mannion recalled. "I read them all when they were coming out, and my recollection of it was that all the other kids in school were reading them, too. … That was kind of cool. It was perfect timing for me."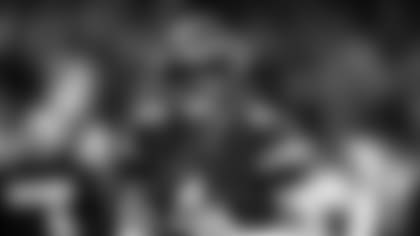 Asked to identify a favorite character from the series, Mannion said he's "not a crazy superfan or anything" but especially liked Snape's storyline.
"I don't think this is spoiling anything [at this point], but it was a pretty cool plot twist when Snape ended up not being the bad guy at the end," Mannion said. "You had this perception for six books, and then at the very end they revealed that he was actually a likeable figure."
Vikings running back Ameer Abdullah also identified as a "huge Harry Potter fan" (his favorite character being Hagrid) – and before that, he admitted, Captain Underpants.
"But as I've gotten older and where I am right now in my later 20s, I've been reading a lot more autobiographies, biographies, self-help books," he explained. "Just things that are more nonfiction that are more applicable to everyday life."
Abdullah also was influenced as a reader by his older sisters, although he has the edge on Yarbrough for family size.
"I have six older sisters, and every year of my life, I can say probably from the age of 8 until now, I've always received a book from someone every birthday," Abdullah said. "They know how much I enjoy reading."
Abdullah has multiple attorneys in his family, and the Alabama native was studying for law school before being drafted 54th overall by the Lions in 2015.
"Attorneys do a lot of reading," Abdullah said. "Reading is a very fundamental thing in my family, and I just think it's a very overlooked [craft]. We read, and we forget when we first learned how to read and just how impactful it is, especially now with things that are prevalent, like voting and everything.
"Just being able to read for comprehension is very underrated in today's age," he continued. "We read a lot of clickbait stuff, things that we quickly see and that kind of [triggers] your emotions. That's usually where it stops for a lot of people. It really just comes back to the attention span. I've always wanted to keep my attention span pretty sharp and keep good endurance – so reading as much as I can is really important to me."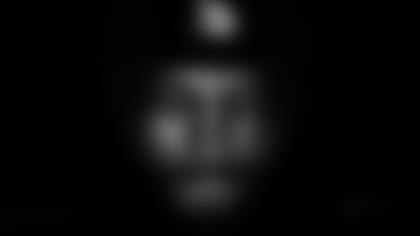 Abdullah believes reading makes him a better football player by helping him to step back and see the full picture of a given situation.
"We're often very consumed in our own lives – it's just a very natural thing as people," Abdullah said. "But the more you read, the more perspective that you're introduced to. I think reading biographies is really good, especially for people who have been through a lot of trial and error.
"How that applies to football is that now when I study, I'm not just studying what I have to do. I'm looking at, 'Why are the blocking schemes designed like this? Oh – it's because we're playing a team that runs Cover 3, or we're playing a team that runs Cover 2,' " he continued. " 'The reason why they want me to run my route this way or they want me to block this way is because it's going to benefit this guy.' You start to see the bigger picture. You become a better team player and, as a result, you become a better overall player because you're always in the right spot."
Beyond on-field performances, any shared interest – in this case, books – helps to bring people together within a locker room.
Mannion, who played for the Rams before signing with the Vikings in 2019, noted the different ways teams across the NFL arrange players' lockers.
"Sometimes they put your lockers by position, and here with the Vikings they do it randomly, which I think is really cool," he said. "Last year when I signed as a free agent, I didn't really know anybody. I was next to Eric [Kendricks], and he's an awesome guy; I was next to Trae Waynes last year, too, they were my two lockermates. I knew Trae a little bit from before the draft and stuff. Riley Reiff's right there.
"It's kind of an icebreaker, you know? When you're sitting next to somebody, even if you don't know them, you're going to talk to them, you're going to get to know them," Mannion continued. "And eventually things like books or movies or where they live, what do they like to do in their free time, all that stuff kind of comes up naturally."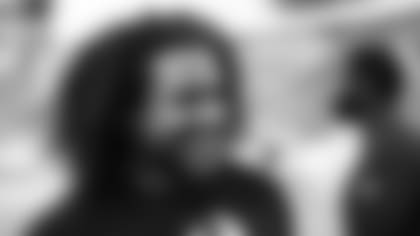 In fact, Mannion credits Kendricks for "one of the best book suggestions" he's ever received.
"Eric recommended Outliers by Malcolm Gladwell last year, and … it just blew me away. I just read The Tipping Point, I'm halfway through David and Goliath now," Mannion said. "I've just been hooked on Malcolm Gladwell ever since."
Meanwhile, Vikings running backs coach Kennedy Polamalu said during an interview this summer that Abdullah "handed him a couple books" last year to read in his downtime.
"[Ameer and I] talk about different books, and he brought me one that talked about the [All Blacks] rugby team in New Zealand, which [was applicable] to my Polynesian background," Polamalu said. "It was a really good book. I actually reference it a lot."
His student verified the statement.
"He's a big quote guy. He loves quotes, and I love that," Abdullah said. "He's obviously been coaching for years, but he's always chasing knowledge, which I can definitely respect that from any person that has reached the heights that he has."
Abdullah owns a copy of the book, Legacy by James W. Kerr, which he read during his second season in Detroit.
"When they first started their routine, they were terrible. But they stuck to the process. And they stuck to it, and they stuck to it and they stuck to it, and then they got to a point where they didn't lose [a match from 1965-70]," Abdullah explained. "The book focuses on how important it is to find your routine and to find a comfortable recipe for success for you. It may not look like the next person. … But it's when the going gets tough or your faith is tried a little bit, and that consistent routine that you built is maybe not working right away, are you going to abandon ship? Or are you going to just hone in on that even more? The All Blacks were a great example of success that came through darkness."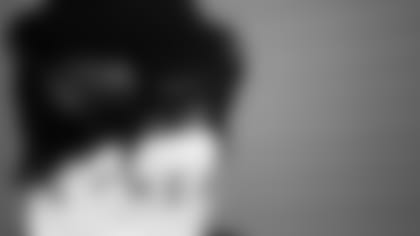 So far, Cousins is the only player in the Vikings locker room that has authored a book. His Game Changer: Faith, Football & Finding Your Way was published in June 2013 after his rookie season with Washington.
"The book that we wrote was really geared toward young people. It was really inspired by the speech I gave at the Big Ten luncheon," Cousins said. "So it really wasn't a memoir or a biography, autobiography, in any way; it was more of just a book written to help give young people a resource to learn from."
He hasn't ruled out the idea of writing another book someday.
"The hard part is deciding when you want to write it," Cousins said. "I think when I retire from football, you still feel like you have more you want to do in life, and you haven't finished the story. I think it's always tough to decide when you want to write it."
Cousins values the learning that one can do "through books and through people," an approach he learned from Lead for God's Sake, which he read when he was with Washington.
"When you think about our faith and how we grow in our faith, it's really through hearing teaching from other people and then reading the Bible. In community with other people and engaging in the Bible," Cousins said. "When you strip it all away, you realize the importance of books. That quote in that book really reminded me of that, and it just kind of further drove me into reading even more to really try to grow my knowledge base and understanding and hopefully help me as a football player and a person."
Will any Vikings teammates have books written about – or by – them one day?
I posed this question to each of the interviewees for this story: Which teammate would you most want to read a book about?
Cousins veered a bit off-script, pointing outside the roster to longtime Vikings equipment manager Dennis Ryan.
"Almost 50 years with the Vikings? I would guess he has some tremendous stories worth sharing," Cousins said.
As for Yarbrough, he'd be down to read up on Kris Boyd, Jalyn Holmes, Yannick Ngakoue or tight ends Irv Smith, Jr., and Tyler Conklin.
Mannion selected center Brett Jones, and Abdullah pondered for a moment before deciding on Minnesota native C.J. Ham and Adam Thielen, both of whom have followed unlikely paths to the NFL.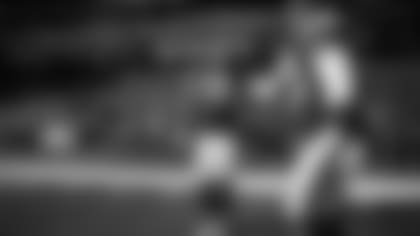 "Having played in this league for six years, and I was a relatively high draft pick, I've just seen how the league is towards guys who aren't drafted – you don't really get a chance, and it shows a lot about your character [if you make it]," Abdullah said. "So I would be really interested to see what else happened in their life that pretty much made them what they are today."
He'd definitely have the capacity to read about Ham, Thielen and more. In a three-month span prior to this interview, Abdullah had read 12 books. Twelve! That might seem like a gargantuan task to most people, but he's currently on-pace to meet the 45-book goal he set for himself in 2020.
"I would read a book about Ameer in a heartbeat," Bradbury said with no hesitation. "I feel like every conversation I have with him, I find out something new about him – whether he's producing music videos or producing a movie, writing scripts, involved with farms and local produce – it's endless with him."
Abdullah laughed, admitting that he is "involved in a lot" in order to experience everything he can out of life.
"I do actually intend on writing," he said. "I have a couple of ideas in mind. Ta-Nehisi Coates' Between the World and Me is a book that I would want to kind of [style] my biography after.
"I definitely intend to write a biography one day," Abdullah added. "That's dope that Garrett said he would read it."