After Further Review is a deeper look at plays or stats after Vikings games…
The tone was more matter-of-fact than melancholy earlier this month.
Vikings Head Coach Mike Zimmer said, "Quite honestly, I don't think we've run any double-A [gap] blitzes this year. Because everybody is practicing them, so we do something else."
Zimmer was speaking after the Vikings set a franchise record for sacks in a single game with 10 against the Lions.
As he looked around the league, more and more teams were running double-A gap blitzes or bluffs, a special pressure package that should accompany Zimmer's write-up if one was to include it in an illustrative history of defensive minds.
The Vikings have had success since Zimmer's arrival by flanking centers with extra defenders between defensive tackles, forcing offensive lines to commit to protection calls and creating free runners to quarterbacks or at least moments of indecisiveness.
But with more teams adding it to their defensive schemes, more offensive lines have become accustomed to practicing against the look and whether a player is blitzing or bluffing.
The Packers had seen Anthony Barr and Eric Kendricks walk up to the line of scrimmage before, but Harrison Smith accompanied the linebackers this time.
The Vikings presented a couple of different scenarios from the look, which contributed to Minnesota limiting Green Bay to 2-for-10 on third downs.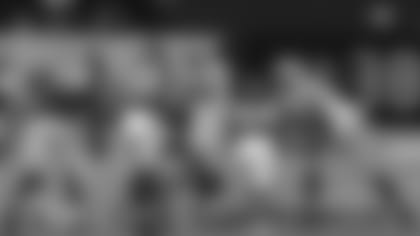 Q1, 11:30 remaining — Third-and-8 at the Green Bay 31
Zimmer implemented the look for the first time on Minnesota's third defensive snap of the game.
The Packers confer about the look at the line of scrimmage, and the Vikings drop all three players into coverage.
Davante Adams tries to find an open spot in the coverage but drifts out of bounds before catching a pass from Rodgers.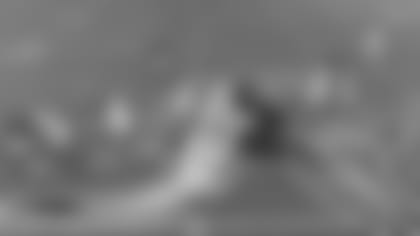 Q3, 11:44 remaining — Third-and-7 at the Minnesota 47
Green Bay has opened the second half by driving 28 yards, but left guard Lane Taylor was injured on a second-and-7 play that resulted in an incompletion. He has been replaced by Justin McCray.
This time, the Vikings send Smith and Kendricks on blitzes toward Rodgers, who lofts a deep toss toward Adams in a 1-on-1 matchup with Xavier Rhodes.
The cornerback stays stride for stride with the receiver, and the ball is overthrown.
Zimmer and Defensive Coordinator George Edwards presented varied looks over the course of the game and limited Rodgers to 1-of-5 passing for 36 yards (Rhodes was injured during the fourth-quarter play that resulted in the completion) on third downs.