After Further Review is a deeper look at plays or stats after Vikings games…
The Vikings recorded a franchise-record 10 sacks on Sunday against the Lions.
The whopping total is particularly impressive because it topped four previous instances of 9.0 in a game, including three times by Purple People Eaters and another by the 1993 squad that featured Hall of Famers Chris Doleman and John Randle.
When there are that many QB takedowns, it's a little tough to keep tabs on when and where each occurred, but four of the 10, including the first three, were on plays after Detroit had advanced to the red zone.
Sheldon Richardson and Tom Johnson combined for the first sack of Matthew Stafford to force a field goal on the Lions opening possession.
Danielle Hunter and Everson Griffen then combined for a sack before Hunter had a solo sack a play later to thwart Detroit's momentum and force another field goal.
Hunter also had one more of his 3.5 total in the red zone, taking down Stafford in the fourth quarter to help force Detroit's third field goal with just 1:11 left in the game.
Vikings Head Coach Mike Zimmer was asked Monday during a media session if it is tougher to get sacks in the red zone and said "sacks are hard to get anyways."
"A guy who leads the league in sacks is somewhere [in the 15-16 range usually]. That's one a game if he's lucky. A lot of teams get in a lot more no backs or they get five guys out in the routes. Typically, there is a little less protection down there. Those are big when you can get sacks in the red zone."
Here's a look at the Vikings four sacks on plays in the red zone.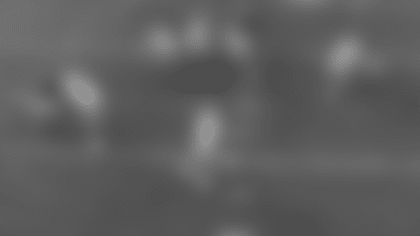 Q2, 14:13 remaining — Third-and-goal at the Minnesota 8
The Vikings are in their "big nickel" grouping with Jayron Kearse in as a fifth defensive back (along with corners Xavier Rhodes and Trae Waynes and safeties Harrison Smith and Anthony Harris), linebackers Eric Kendricks and Eric Wilson and the front four of Everson Griffen, Sheldon Richardson, Tom Johnson and Danielle Hunter.
The Lions have two running backs and a tight end on the field, but Theo Riddick is lined up on the outside at receiver and rookie Kerryon Johnson is alongside Stafford, who is in the shotgun formation.
Michael Roberts is lined up to the left of left tackle Taylor Decker but inside of Griffen.
The Vikings use a combination of man and zone with seven defenders and rush four players.
Roberts runs a route to the middle of the field, but Decker is forced to try to make up ground to try to get to Griffen, whose presence commands attention from left guard Frank Ragnow.
In the meantime, Johnson and Richardson run a game, with Richardson circling behind Johnson, and the Lions fail to slow down either player. Hunter wins his 1-on-1 with right tackle Rick Wagner, leaving no place for Stafford to go.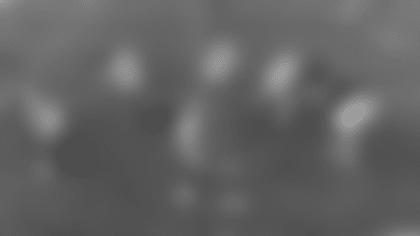 Q2, 6:12 remaining — Second-and-10 at the Minnesota 12
This time the Vikings have Mackensie Alexander in as their fifth defensive back (Holton Hill is in for Rhodes, who left with an injury but returned).
Detroit goes "empty" with Stafford alone in the shotgun and lines up Kerryon Johnson outside at receiver, which prompts Eric Kendricks to follow him outside the numbers in man coverage.
The Vikings have Jaleel Johnson in instead of Tom Johnson and again rush just four players.
Hunter rips past Wagner with an inside move to Stafford's right, and Griffen wins his matchup with Decker. Johnson also pushes Ragnow toward Stafford to eliminate possibility of escaping the pocket.
All that remains is a synchronized dropkick celebration by Hunter and Griffen.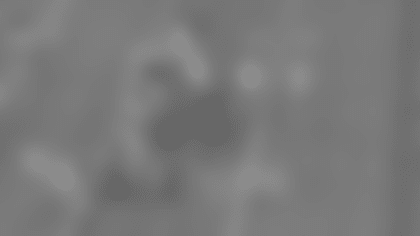 Q2, 5:27 remaining — Third-and-13 at the Minnesota 15
A play later, the Vikings have their big nickel back in action and Richardson in for Jaleel Johnson. This time, however, they have Hunter lined up outside of tight end Luke Willson.
Detroit is lined up in the shotgun with Riddick next to Stafford and sends Kenny Golladay in motion from right to left.
Stafford fakes a handoff to Riddick and appears to look in Golladay's direction for a screen as Detroit's left side of the offensive line doesn't block Richardson or Griffen so it can go set up to block.
Golladay, however, doesn't appear to expect a screen. He runs a route and never looks back for the ball.
Richardson knifes through to provide initial pressure and force Stafford into scramble mode. Riddick appears to think the ball is already out because he doesn't get into Hunter's way.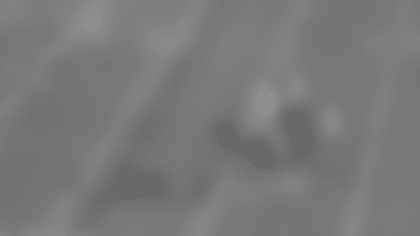 Q4, 1:55 remaining — Second-and-10 at the Minnesota 11
The Vikings are again in big nickel with Hill in for Rhodes.
Richardson drives up the field, and Griffen loops behind. They draw attention from three players, which leaves Tom Johnson and Hunter with a 2-on-2 against Kenny Wiggins (in for T.J. Lang at RG) and Wagner.
The unit backtracks all the way to the 20, Richardson and Tom Johnson set the edges and Hunter navigates past Wagner to come up and record the Vikings 10th sack.