EAGAN, Minn. — The Vikings continued 2022 training camp Thursday, again without shells or pads but in helmets.
It was the second consecutive day in which Minnesota practiced as a full team. Friday's session (closed to fans but open to media members) will be held at U.S. Bank Stadium.
The team will return to Twin Cities Orthopedics Performance Center and welcome fans for the first time this summer during Back Together Saturday.
Linebacker Jordan Hicks (non-COVID-19 illness) did not practice. Receiver Blake Proehl and linebacker Ryan Connelly are on the Physically Unable to Perform list. Cornerback Nate Hairston (lower leg) is on the Non-Football Injury list.
O'Connell spoke to media members earlier in the day and offered status updates on Hairston and Hicks.
"Nate Hairston, that's a day-to-day thing – we should get him back very shortly – but we just wanted to give him an opportunity to go at his own pace and make sure he's good and ready to go," O'Connell said. "And Jordan Hicks with the non-COVID illness, that's kind of day-to-day, minute-to-minute at this point. I tend on that stuff to defer to people who are much smarter than me – our doctors, our medical team, who do a great job.
"The biggest thing is, it's a ramp-up period – we've got to understand that," he continued. "Jordan's done everything we've asked, both when we've had him and throughout the summer, to be ready to go, so we're excited to get him back when that happens, but I'll keep you posted as the days go on."
Here are three observations from Thursday's session presented by Minnesota Eye Consultants, the Proud LASIK Partner of the Minnesota Vikings:
1. Thielen on 3rd, Jefferson on the run
Surprise, surprise, Adam Thielen made multiple catches on third downs.
With the first-team offense working against the first-team defense, Thielen showed his dependability and playmaking as Kirk Cousins found him multiple times on catches that would have moved the chains.
The connections are a dose of encouragement, as Minnesota's offense needs to improve on its third-down percentage from 2021 when the Vikings ranked 26th in the NFL (36.4 percent). O'Connell and Offensive Coordinator Wes Phillips helped the Rams rank seventh in the league in third-down percentage last season (43.9 percent).
In addition to placing one of his throws to Thielen around a defender, Cousins also hit Justin Jefferson in stride over the middle of the field. Jefferson fluidly secured the catch and kept sprinting.
The Vikings may have only been in helmets, but the competition was still intense.
Cameron Dantzler showed as much with a diving pass breakup on a pass intended for Thielen.
Parry Nickerson also had an impressive pass breakup while defending the end zone in a 7-on-7 drill.
The Vikings once again have an officiating crew for practices.
After getting through Wednesday cleanly — which O'Connell noted midday Thursday in his impressions of the initial practice — there were a few more flags flying Thursday.
"I think that was the best part about yesterday, is just how clean the execution was," O'Connell said. "We have officials out here, [and there were] very limited penalties, guys knowing where to line up and what to do, and we are full-speed in all of our phases, even though we are still in helmets.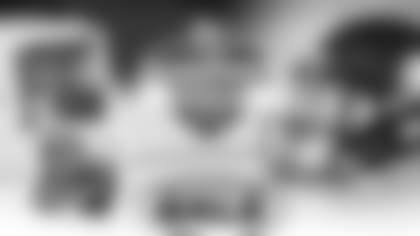 2022 Vikings Training Camp
Find out everything you need to know about Vikings Training Camp including schedule, tickets, activities and more.
The infractions Thursday included an offensive pass interference, a defensive pass interference and a couple of pre-snap motion penalties.
The Vikings plan to wear soft shells under their jerseys during Friday's practice.