The 92ndEast-West Shrine Game is scheduled for 2 p.m. (CT) on Saturday at Tropicana Field in St. Petersburg, Florida.
The players on the West squad will be coached by a staff headed up by Vikings Defensive Coordinator George Edwards. 
Edwards was selected by a committee and then able to build a staff to help prepare this week for Saturday's game. Edwards was joined by Vikings assistants Hank Fraley, Andrew Janocko and Kevin Stefanski.
Here's a look at the players they've worked with this week: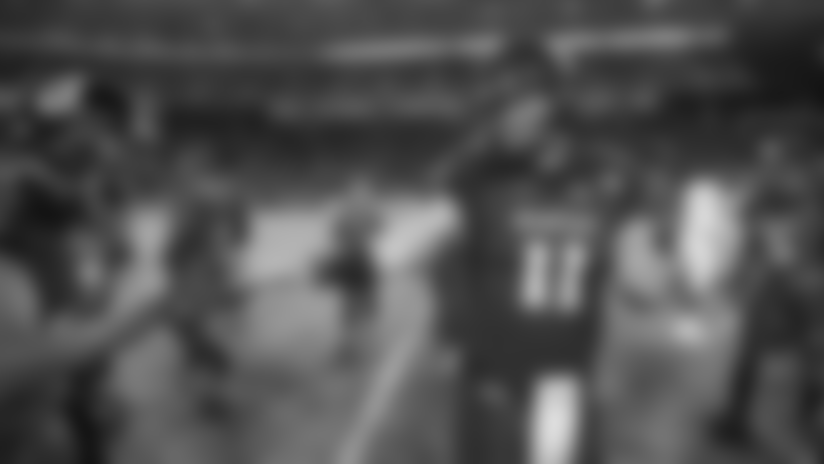 Gunner Kiel | Cincinnati | QB
Kiel threw a combined 50 touchdowns as a sophomore and junior but played just six games in 2016 as a senior.
Started the majority of three seasons for Illinois after transferring from Oklahoma State.* *
Zach Terrell | Western Michigan | QB
Terrell had a 33-to-4 touchdown-to-interception ratio and threw for 3,533 yards in 2016.
Eli McGuire | Louisiana-Lafayette | RB
McGuire scored 42 career rushing touchdowns in four seasons for the Ragin' Cajuns.
Dare Ogunbowale | Wisconsin | RB 
Ogunbowale began his career as a walk-on defensive back before switching to running back in 2014. 
Joseph Williams | Utah | RB
Williams retired in September, un-retired in October and rushed for 1,407 yards this season.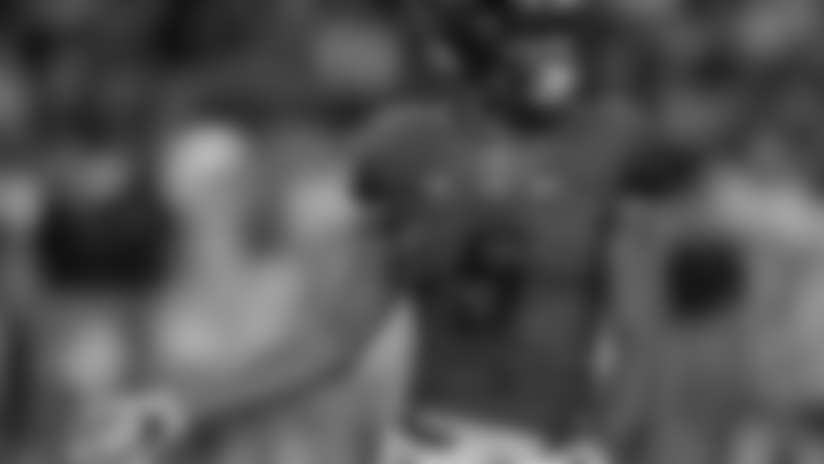 Billy Brown | Shepherd | WR
Brown was second in all of Division II with 1,580 receiving yards and 22 touchdown receptions.
Austin Carr | Northwestern | WR 
The walk-on had 1,247 receiving yards and 12 touchdowns in 2016 and is an accomplished composer, singer and pianist.
Trey Griffey | Arizona | WR
The son of baseball Hall of Famer, Ken Griffey, Jr., caught 23 passes for 382 yards in 2016.
Karel Hamilton | Samford | WR
Hamilton had 1,389 receiving yards and 14 touchdowns catches as a senior.
Gabe Marks | Washington State | WR
Marks holds the Pac-12 record for career receptions with 316. He had 89 grabs for 894 yards and 13 touchdowns as a senior.
Jalen Robinette | Air Force | WR
Robinette increased his touchdown total in all four seasons with the Falcons.
Jordan Westerkamp | Nebraska | WR
Westerkamp is one of four receivers in Nebraska history to amass at least 2,000 receiving yards.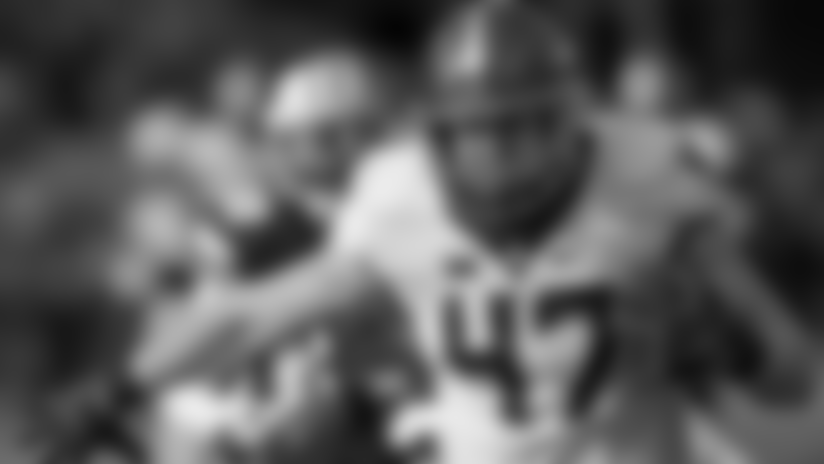 Blake Jarwin | Oklahoma State | TE
Jarwin caught the fifth and final touchdown of his career in Oklahoma State's Alamo Bowl win against Colorado.
Taylor McNamara | USC | TE
The Southern California native played two seasons at Oklahoma before transferring to USC. 
Michael Roberts | Toledo | TE
Roberts had 45 catches this season, 16 of which went for touchdowns. He is listed at 6-foot-5 and 270 pounds.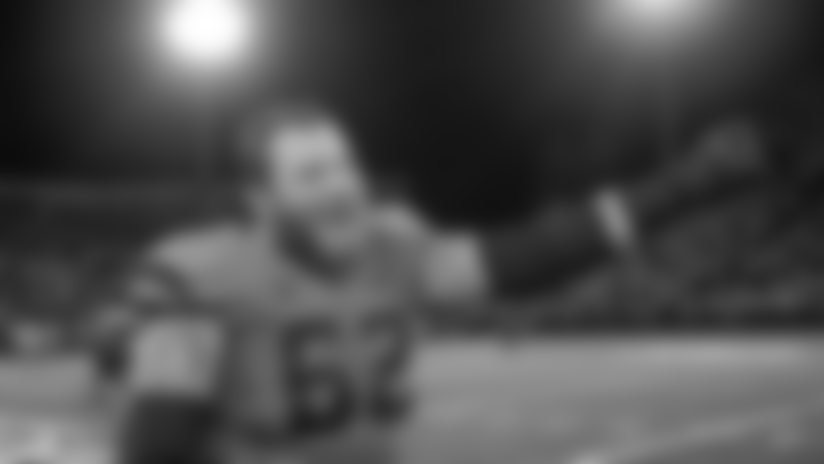 Gavin Andrews | Oregon State | C
Missed all of 2015 season with a foot injury but played in all 12 games this season.
Erik Austell | Charleston Southern | T
Austell led the Buccaneers with 84 knockdown blocks and helped pave the way for the FCS's sixth-best rushing attack.
Avery Gennesy | Texas A&M | T
Made All-SEC First Team and had 25 career starts for the Aggies.
Geoff Gray | Manitoba | G
Gray is seeking to become the third Manitoba player drafted. The most recent one was in 1976 when the Vikings took running back Ron Groce.
Tobijah Hughley | Louisville | C
Hughley blocked for Lamar Jackson, the 2016 Heisman Trophy winner.
Zach Johnson | North Dakota State | G
The native of Apple Valley, Minnesota appeared in 59 career games with the Bison after playing for Eastview High School. 
Storm Norton | Toledo | T
The Toledo native was a two-time All-MAC first-team selection at left tackle for the Rockets.
Chase Roullier | Wyoming | C
Roullier, a native of Savage, spent the first three seasons at Wyoming as a guard. He started on the defensive line for three years at Burnsville High School.
Victor Salako | Oklahoma State | T
Spent first two seasons at the University of Alabama at Birmingham before transferring to Oklahoma State after UAB's program was dissolved.
Began career as defensive tackle before switching to the offensive side of the ball in 2014.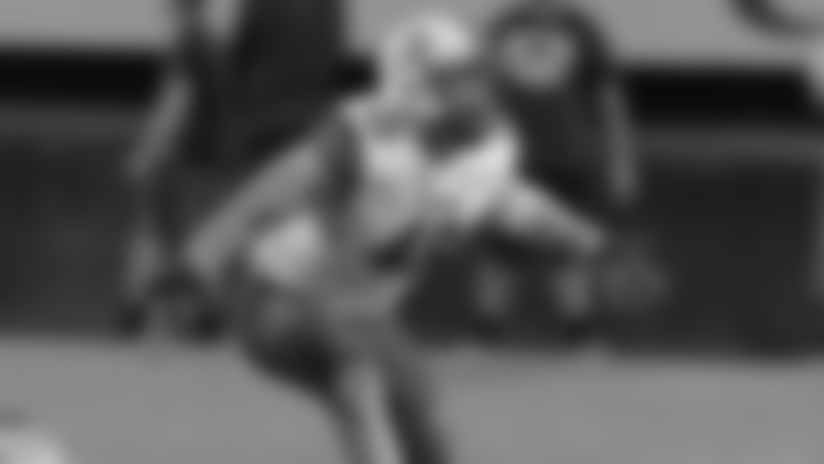 Hunter Dimick | Utah | DE
The Utah native had 14.5 sacks as a senior and finished with 29.5 for his career.
Darius English | South Carolina | DE
Led Gamecocks in sacks (9.0) and tackles for loss (13.0) this season.
Jeremiah Ledbetter | Arkansas | DE
Ledbetter transferred from a community college and had 7.5 tackles for loss in each of two seasons with Razorbacks.
Avery Moss | Youngstown State | DE
Moss totaled 10.5 sacks, 17.5 tackles for loss and four forced fumbles for the Penguins.
Deatrich Wise, Jr. | Arkansas | DE
Wise recorded 16.5 sacks and 23 tackles for loss in 50 collegiate games.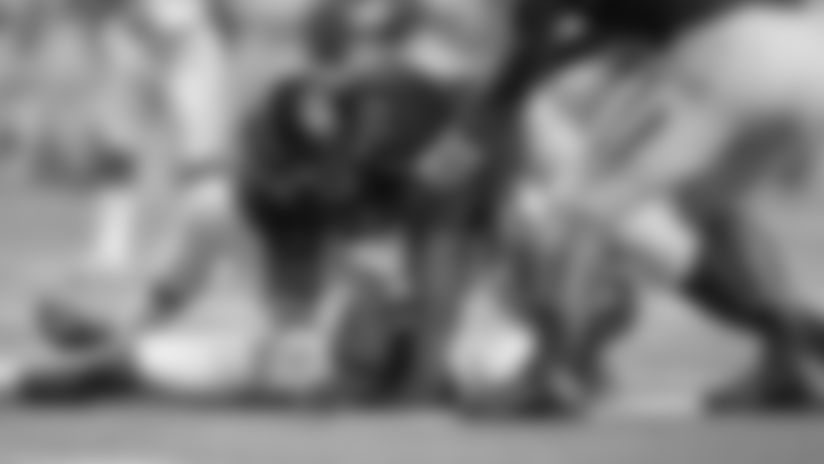 Josh Augusta | Missouri | DT
Augusta, who played in all 52 games during his college career, won a state shot put title in high school.
Ralph Green, III | Indiana | DT
Green earned All-Big Ten Honorable Mention had 8.5 tackles for loss at nose tackle.
B.J. Singleton | Houston | DT
Singleton attended Destrehan High School, the same school that produced former Ravens safety Ed Reed.
Josh Tupou | Colorado | DT
Tupou recorded 13.5 tackles for loss in 46 career games for the Buffaloes.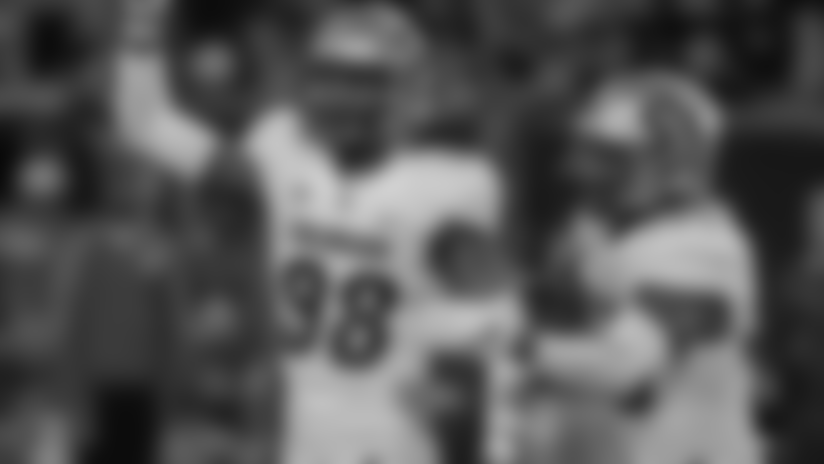 Kevin Davis | Colorado State | LB
Davis racked up a career-high 19 tackles against rival Colorado in 2016 on way to being named All-Mountain West Second Team.
Jimmie Gilbert | Colorado | LB
The All-Pac-12 First Teamer forced six fumbles during his senior season for the Buffaloes.
Paul Maglorie, Jr. | Arizona | LB 
Magloire began the season as a safety but switched the linebacker halfway through 2016 campaign.
Calvin Munson | San Diego State | LB
Munson went 9-0 with 0.64 ERA as starting pitcher in senior year of high school. He was taken in 31st round of 2013 MLB Draft by the St. Louis Cardinals.
Hardy Nickerson, Jr. | Illinois | LB
The son of former NFL linebacker Hardy Nickerson, who was Illinois defensive coordinator in 2016, Nickerson transferred from Cal for his final college season.
Kenneth Olugbode | Colorado | LB
Honorable Mention on 2016 All-Pac-12 team had five career fumble recoveries in 45 career games.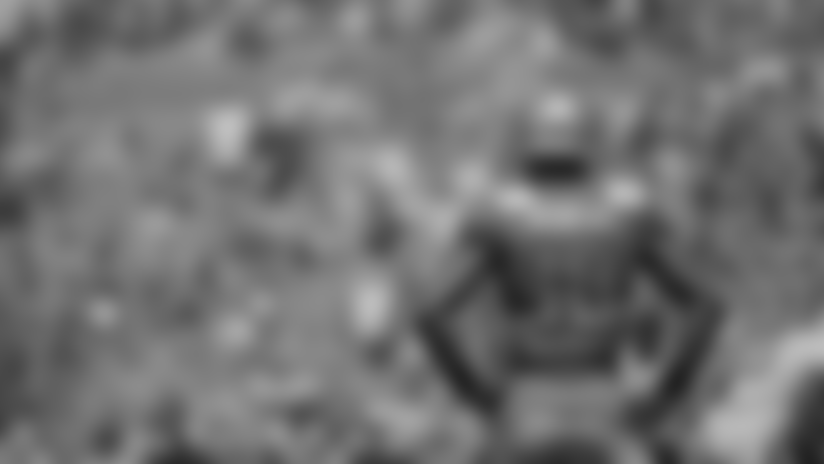 Treston DeCoud | Oregon State | CB
DeCoud's cousin, Thomas, spent seven seasons with the Falcons and Panthers.
TyQuwan Glass | Fresno State | CB
Glass led the Bulldogs with four interceptions in his only season with the team after beginning his career at community college.
Ashton Lampkin | Oklahoma State | CB
Lampkin snagged his only interception of the season in Alamo Bowl win over Colorado.
Fabian Moreau | UCLA | CB 
An Honorable Mention for the All-Pac-12 Team, Moreau led the Bruins with 10 passes defensed. 
Aarion Penton | Missouri | CB
Penton recorded an SEC-high five interceptions and a team-best 12 pass breakups during his senior season.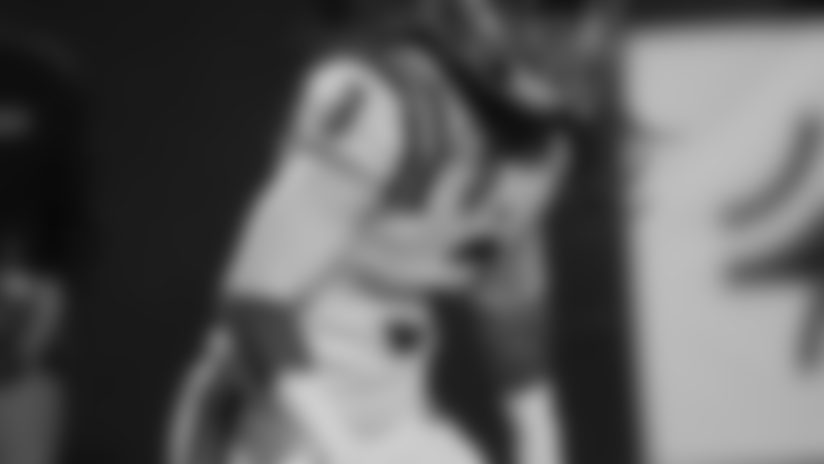 Randall Goforth | UCLA | S
Goforth was part of a Bruins secondary that surrendered a Pac-12 low 12 touchdown passes on the season.
Jadar Johnson | Clemson | S
Johnson played with current Vikings defensive backs Mackensie Alexander and Jayron Kearse in Clemson's secondary.
Leon McQuay, III | USC | S
McQuay had 50 total tackles and eight passes defensed in 13 games during his senior season for the Trojans.
Weston Steelhammer | Air Force | S
Besides having one of the best names in college football, Steelhammer led the Falcons with seven interceptions.
Orion Stewart | Baylor | S 
Stewart was named Big 12 Defensive Player of the Week in September after recording eight tackles and two interceptions against SMU.
Tedric Thompson | Colorado | S
Thompson led the Pac-12 with seven interceptions and was named second-team All-American.
Austin Rehkow | Idaho | P/K
Rehkow made 70 of 92 career field goals with a long of 50 yards. He also averaged 45.8 yards per punt with a long of 73 yards.