The 92ndEast-West Shrine Game is scheduled for 2 p.m. (CT) on Saturday at Tropicana Field in St. Petersburg, Florida.
The players on the East squad will be coached by a staff headed up by Cardinals defensive line coach Brentson Buckner, who was able to fill a staff for the week from a pool of candidates.
Here's a look at the players they've coached and will guide in the game: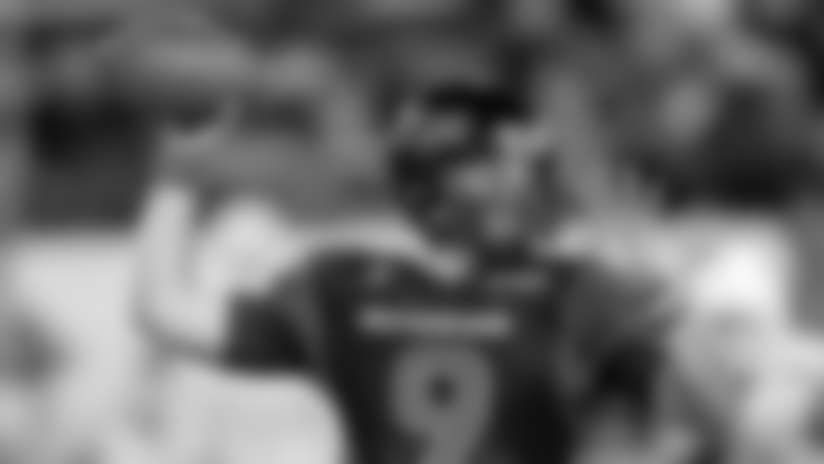 Nick Mullens | Southern Miss | QB
Over his past two seasons at Southern Miss, Mullens was 574-of-905 passing for 7,748 yards, 62 touchdowns and 23 interceptions in 25 games played.
Cooper Rush | Central Michigan | QB
Rush exceeded 3,000 yards passing in each of the past three seasons at Central Michigan, finishing the 2016 season with 3,540 yards for 23 touchdowns and 16 interceptions.
Alek Torgersen | Penn | QB
Torgersen started just one year in high school but went on to be a standout for the Quakers, finishing his collegiate career 627-of-963 passing for 7,025 yards, 52 touchdowns and 18 interceptions over 30 games played.
De'Veon Smith | Michigan | RB
Smith stood out as the Wolverines leading rusher during the 2014, 2015 and 2016 seasons, during which he recorded 519, 753 and 846 rushing yards, respectively.
I'Tavius Mathers | Middle Tennessee State | RB
Mathers started his collegiate career at Ole Miss before transferring to Middle Tennessee and garnering plenty of attention with 1,561 rushing yards and 17 touchdowns on the ground. He also contributed 633 receiving yards for an additional three scores.
Marcus Cox | Appalachian State | RB
A four-year starter for the Mountaineers, Cox shattered the Appalachian State career rushing record – 4,804 yards – by totaling 5,103 rushing yards in 45 games.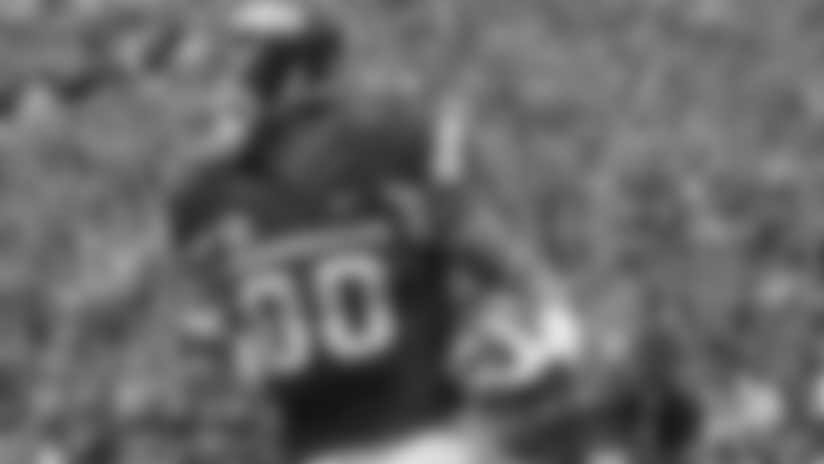 Drew Morgan | Arkansas | WR
Morgan played 49 games and tallied 138 catches for 1,763 yards and 14 touchdowns for the Razorbacks.
Kermit Whitfield | Florida State | WR
At just 5-foot-8, Whitfield has made a name for himself at Florida State. He especially turned heads during the 2015 season, in which Whitfield recorded 57 catches for 798 yards and six touchdowns.
Tony Stevens | Auburn | WR
Often used as part of a talented Auburn receiver rotation, Stevens totaled 51 catches for 754 yards and five touchdowns in 39 games with the Tigers.
Gehrig Dieter | Alabama | WR
Dieter transferred to Alabama for his senior season, during which he recorded 15 catches for 214 yards and four touchdowns.
Quincy Adeboyejo | Ole Miss | WR
Adeboyejo totaled 106 catches for 1,454 yards and 11 touchdowns in 51 games for the Rebels.
DeAngelo Yancey | Purdue | WR
After becoming a full-time starter as a junior, Yancey recorded 97 catches for 1,651 yards and 15 touchdowns during the 2015 and 2016 seasons for the Boilermakers.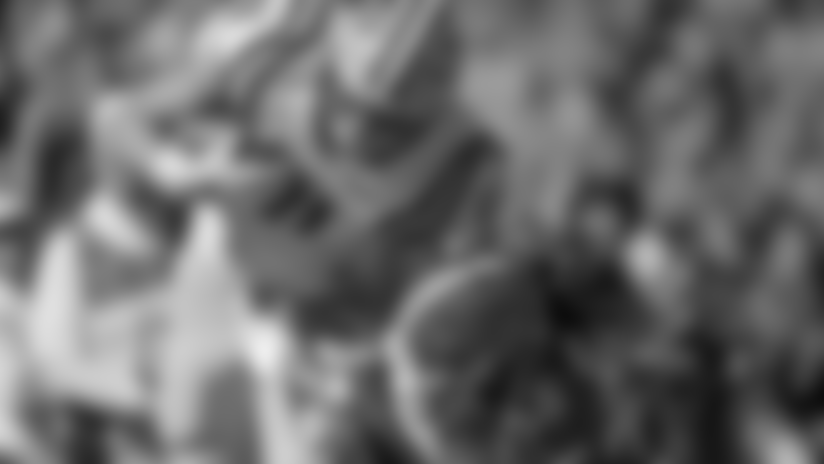 In 23 games for LSU, Jeter tallied 23 catches for 289 yards and two touchdowns.
Scott Orndoff | Pittsburgh | TE
Orndoff, whose father played in the United States Football League, has been a productive tight end for Pittsburgh. As a senior in 2016, Orndoff recorded 35 catches for 579 yards and five touchdowns.
Eric Saubert | Drake | TE
Saubert totaled 190 catches for 2,253 yards and 21 touchdowns in 41 games for Drake University.
Antony Auclair | Laval | TE
Garnering attention at the French-speaking university in Quebec, Auclair is aiming to be the second Canadian player drafted in as many years, after David Onyemata was selected in the fourth round of the 2016 NFL Draft.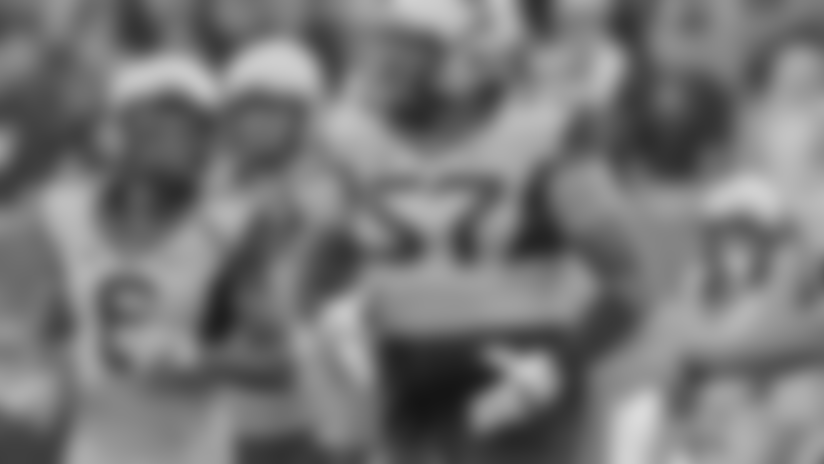 Adam Pankey | West Virginia | G
Pankey helped West Virginia accrue 6,312 total yards on offense during the 2016 season.
William Holden | Vanderbilt | T
Holden was part of a Vanderbilt offensive line that helped protect quarterback Kyle Shurmur, the son of Pat Shurmur, and also helped running back Ralph Webb become the team's all-time leading rusher.
Cameron Tom | Southern Miss | C
While his father has taught math for more than 25 years at LSU, Tom opted instead to attend Southern Miss and started 39 of 50 games played for the Golden Eagles.
Joe Scelfo | NC State | C
Scelfo played for and earned a degree at South Alabama before transferring to N.C. State for his senior year.
Kyle Kalis | Michigan | G
As a fifth-year senior for the Wolverines, Kalis started all 13 games at right guard and was named to the All-Big Ten second team by coaches and media.
Lucas Crowley | North Carolina | C
Crowley started 38 career games for the Tar Heels and on three occasions was named the ACC Offensive Lineman of the Week.
Dan Skipper | Arkansas | T
As a senior for Alabama, Skipper helped the Arkansas offensive line lead the SEC in fewest sacks allowed for a third straight season.
Jonathan McLaughlin | Virginia Tech | T
McLaughlin enrolled at Virginia Tech in January of 2013 after one semester at Fork Union Military Academy and proceeded to start all 49 games he played for the Hokies.
After missing the 2014 season with a back injury, Kozan returned to the field in full force as a starter at left guard for the 2015 and 2016 seasons.
Erik Magnuson | Michigan | T
Magnuson started 12 games for the Wolverines at right tackle in 2016, alongside fellow East-West Shrine Game invitee Kyle Kalis.
Dieugot Joseph | Florida International | T
Joseph has garnered attention for his performance on Florida International's offensive line after first playing football at the age of 15.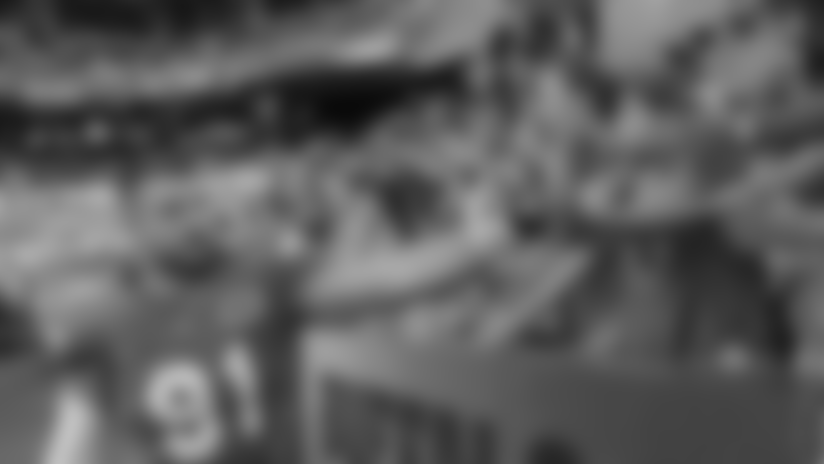 Joey Ivie IV | Florida | DT
Ivie played both defensive end and defensive tackle in high school before transitioning entirely to the inside of the line with the Gators.
Jason Carr | West Georgia | DT
In two seasons for West Georgia, Carr recorded 53 tackles (15 solo), 8.5 tackles for loss, 2.0 sacks and a pass broken up.
Karter Schult | Northern Iowa | DE
After a season in which he tallied 74 tackles (50 solo), 24 tackles for loss, 17 sacks and a pass broken up, Schult was named the Missouri Valley Conference Player of the Year.
A standout defensive end for the Gators, Cox is the son of former NFL linebacker Bryan Cox, Sr., who currently serves as the Atlanta Falcons defensive line coach.
Ejuan Price | Pittsburgh | DE
Price ranks second in FBS in tackles for loss with 1.8 per game, and his average of one sack per game ranks fifth in the country. Price's 12 sacks for Pittsburgh in 2016 were the most by a Panthers player since 1991.
DeAngelo Brown | Louisville | DT
In his final two seasons for Louisville, Brown recorded 81 tackles (44 solo), 20.5 tackles for loss and 5.0 sacks in 26 games played.
Matthew Godin | Michigan | DT
Playing for the Wolverines was a family affair for Godin, whose father, brother and sister also attended Michigan.
Trey Hendrickson | Florida Atlantic | DE
Hendrickson was the 2016 Conference USA Defensive Player of the Year and holds Florida Atlantic's record for sacks, tackles for loss and quarterback hurries. He was ranked No. 1 in the nation for blocked kicks following the 2016 season.
In four seasons at West Point, King totaled 255 tackles (147 solo), 35.5 tackles for loss, 14.5 sacks and five passes broken up. King, a team captain in 2016, was featured on The Players' Tribune in December for his written tribute to a teammate.
Marquel Lee | Wake Forest | LB
Lee totaled 291 tackles (143 solo), 42 tackles for loss, 14.5 sacks and two passes broken up in 48 games played for Wake Forest.
Richie Brown | Mississippi State | LB
Brown is a man of many talents. In addition to his standout career at Mississippi State that ended with 299 total tackles over 52 games played, Brown earned his undergraduate degree in industrial technology in May of 2016 and taught himself how to play both the guitar and the piano.
Austin Calitro | Villanova | LB
Over 48 games played for Villanova, Calitro totaled 220 tackles (138 solo), 26 tackles for loss, 8.5 sacks and nine passes broken up.
James Onwualu | Notre Dame | LB
A native of St. Paul, Minnesota, Onwualu garnered attention in his final two seasons at Notre Dame. In 2015 and 2016, he totaled 114 tackles (58 solo), 17.5 tackles for loss, 6.0 sacks and seven passes broken up.
Javancy Jones | Jackson State | LB
Jones ranked No. 1 and No. 6 in FCS when he averaged 2.3 and 2.0 tackles for loss per game in 2015 and 2016, respectively.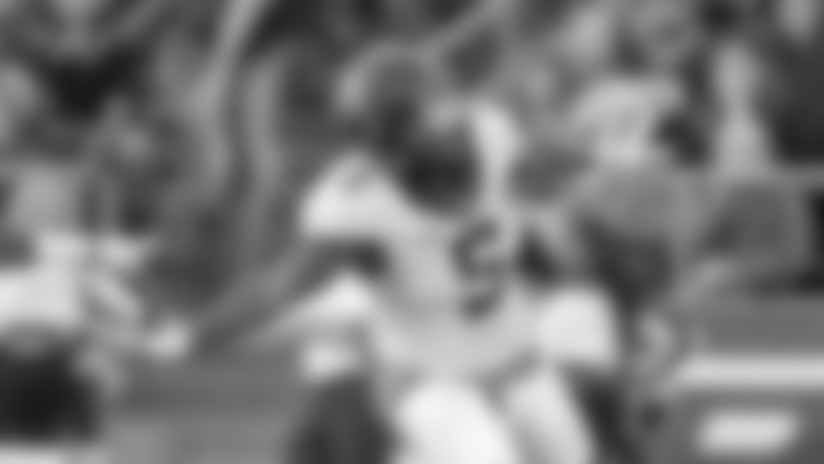 Tony Bridges | Ole Miss | CB
In two seasons with the Rebels, Bridges totaled 59 tackles (47 solo), 4.0 tackles for loss, 13 passes broken up, three interceptions and returned one pick for a touchdown.
Jalen Myrick | Minnesota | CB
During the 2016 preseason, NFL.com dubbed Myrick as the fastest player in the Big Ten. In four seasons with the Gophers, Myrick recorded five interceptions, returning two of the picks for touchdowns.
Nate Hairston | Temple | CB
Hairston transitioned to defensive back in 2015 after starting his collegiate career as a wide receiver, and he had a breakout season in 2016, his first as a starter, snagging two interceptions and recording 27 tackles and three passes broken up.
Brad Watson | Wake Forest | CB
Watson totaled 161 tackles (115 solo), 3.5 tackles for loss, 26 passes broken up and four interceptions in 49 games played for Wake Forest.
Jack Tocho | NC State | CB
Tocho totaled 122 tackles (98 solo), 2.0 tackles for loss, 26 passes broken up and six interceptions in 49 games played for N.C. State.
Channing Stribling | Michigan | CB
An Army child who moved eight times before he turned 18, Stribling found a home at Michigan, where he snagged six interceptions during his final two seasons with the Wolverines.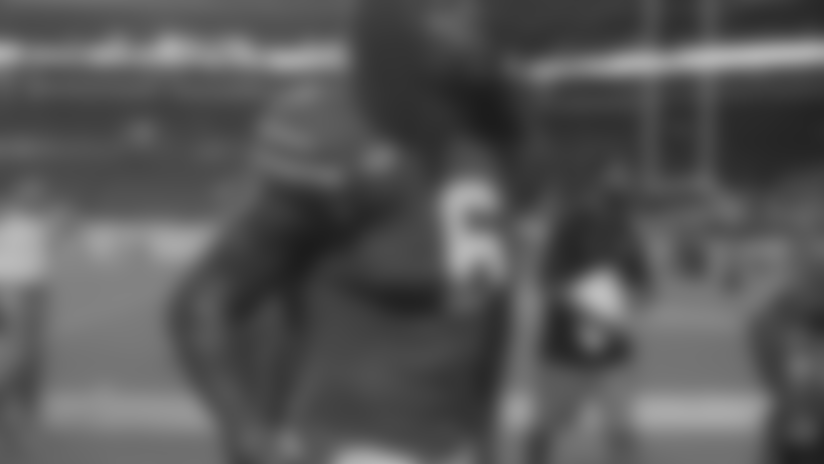 Jamal Carter, Sr. | Miami | S
As a senior for the Hurricanes, Carter started 12 of 13 games played and led the team with 85 total tackles. In five of his 13 games, Carter led all defensive players in tackle totals.
Fish Smithson | Kansas | S
Smithson finished his career at Kansas with 253 tackles (193 solo), six interceptions, 6.5 tackles for loss and seven passes broken up. His older brother, Shaky Smithson, played wide receiver for the Green Bay Packers during the 2011 and 2012 seasons.
Dymonte Thomas | Michigan | S
The 2016 season marked Thomas' first as a full-time starter. Over 13 games, he posted a career-high 70 tackles (40 solo) and nine passes broken up in addition to his first career interception.
Damarius Travis | Minnesota | S
A hybrid safety-linebacker, Travis started all 13 games for the Gophers during the 2016 season and recorded a team-leading 81.5 tackles, two interceptions, one fumble recovery and five passes broken up.
Xavier Woods | Louisiana Tech | S
Woods totaled 277 tackles (181 solo), 20.5 tackles for loss, 4.0 sacks, 18 passes broken up and 14 interceptions (two returned for scores) in 53 games played for Louisiana Tech.
Delano Hill | Michigan | S
Hill transitioned to defensive back for his final two seasons with the Wolverines after starting out as a linebacker. In 2016, Hill recorded 52 tackles (38 solo), 4.5 tackles for loss, three passes broken up and three interceptions.* *
Nick Weiler | North Carolina | K
Weiler made 40 of 52 field goal attempts over 51 games played for the Tar Heels. In October of 2016, Weiler made headlines with a 54-yard field goal to give North Carolina a last-second win over Florida State. 
Eric Keena | North Texas | P
As a senior for the Mean Green, Keena appeared in all 13 games and was a first team C-USA All-Conference selection. Keena landed 20 punts inside the 20, with a season long of 68 yards.