Some of Paul Beaver's earliest Vikings memories revolve around the TV in his childhood home of Sioux Center, Iowa, watching games with his father.
They rooted for Bud Grant, Jerry Burns and the Purple People Eaters. Paul doesn't remember a time in his life where he didn't cheer for the Vikings, despite having never lived in Minnesota.
"It's just always been that way. I don't think I really had a choice," he quipped.
Later, he and his wife attended some games at the Metrodome, purchasing "the cheapest tickets we could find" and taking turns holding their 2-year-old daughter Madison on their laps.
"She wouldn't really watch the game … so she was a little bit of a distraction," Paul laughed. "But she definitely enjoys the Vikings now. She's a big fan."
Madison, who nominated her father for recognition as one of the Vikings 60 Greatest Fans, now attends most games at U.S. Bank Stadium with her parents, her husband, her two siblings and their spouses. Even Paul's 18-month-old granddaughter has been to a couple of games already.
Every Sunday, they wake up at 6 a.m. and pile into two vehicles for the four-hour trek from Iowa to Minneapolis, making a pit stop in Mankato for breakfast.
"We kind of make a day of it. We're usually up in Minneapolis around 11, we walk over to the stadium together and sit down for the game," Paul said. "It's just fun. It's something we've done for years."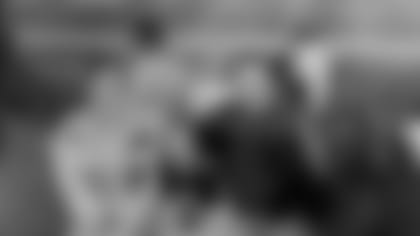 Paul first became a Season Ticket Member in 1998, and he hasn't looked back since.
"Randy Moss was drafted that year, and that was exciting. Man, we were good," he recalled. "That year ended disappointingly because of that field goal, by gosh, it's all we needed against the Falcons [in the NFC Championship Game]. But that was a fun year. I think that probably got us hooked, right there."
He recalled other seasons that stand out, including the 2009 campaign.
"We were at that game against San Francisco, Brett Favre threw that touchdown pass to Greg Lewis, and we won – oh, gosh, the place was rockin,' " Paul said. "We played Dallas in the playoffs, a home game, and Tony Romo was the quarterback, and he couldn't do anything against us. Nobody sat down the whole game. That was so fun."
Paul's favorite all-time Viking is Adrian Peterson, who made an everlasting impression in his 2007 rookie season.
"That guy could run," Paul said. "And ['Voice of the Vikings'] Paul Allen, his 'He's loose!' thing – it was just fun. I just enjoyed watching him. Adrian, he'd never go out of bounds – he'd run over somebody."
Paul and his family have eight seats in U.S. Bank Stadium's Polaris Club, where they watch the action from the 50-yard line.
"It's a blast," he said. "You get the full effect of the noise, of the game – you're right there by the sideline.
"There's a young kid that sits right below us, he's got his Vikings helmet on and he's just into it," Paul added. "That's what it's all about, these little kids coming to enjoy the game."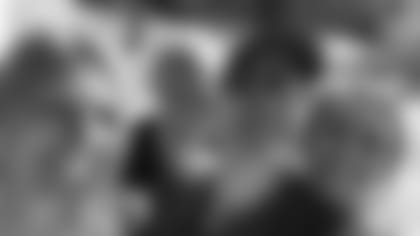 As much as Paul enjoys watching the Vikings, he equally appreciates the opportunity to share the experience with others. He's blessed, he says, and every season makes sure to give several tickets away.
From donating tickets for charity auctions, to inviting friends or acquaintances who may otherwise be unable to attend a game, numerous Vikings fans see games in-person every year thanks to Paul.
"There's a family who had a health issue, so once that was somewhat resolved, we've given them tickets to a few games. There's a youth pastor, and his kids love the Vikings, so I give them tickets every year," Paul said. "It's fun to share that."
Outside of U.S. Bank Stadium, an 8x8 Legacy Brick dedicated to Paul and his family bears a portion of the Vikings theme song.
"I did it for Christmas, bought that for the whole family. We took a picture there [where we] all have our foot by it. We're bought and sold, I guess," Paul laughed. "We want to keep the Vikings in Minnesota, that's for sure. The Wilf family has done a great job."