The Vikings brought in another defensive end earlier this month when they announced the signing of undrafted free agent Denzell Perine.
The 6-foot-3 Perine played four seasons and redshirted one at Florida International University.
Here are five things to know about the 23 year old:
Perine played in 47 games for the Panthers, totaling 119 tackles (66 solo), including 22 tackles for loss, 12.5 sacks and five pass breakups. Perine appeared in nine games as a freshman in 2011 before redshirting in 2012. He returned to action in 2013 and was coached by Vikings defensive line coach Andre Patterson.
Perine earned All-Conference USA Honorable Mention Honors in 2014 and 2015. He was also named by Phil Steele as a Second-Team All-C-USA selection in 2015.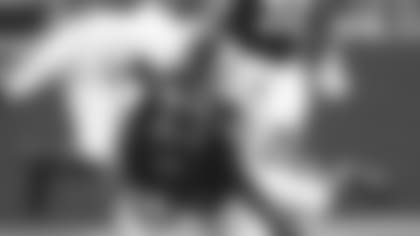 When Perine signed with the Vikings, he became the 25th FIU player to be either drafted or signed by an NFL team.
Perine was selected to play in the 24th Annual Alabama-Mississippi Classic Prep All-Star Game in 2010. He was rated as a three-star player by Rivals.
Perine played defensive end in college after mainly playing linebacker at Davidson High School in Mobile, Alabama. He recorded 94 tackles (14 for loss), 5.0 sacks, 32 quarterback hurries and nine pass breakups as a senior.