The Vikings announced the signing of rookie free agent Tre Roberson on May 9.
The former college quarterback earned the opportunity in the NFL after a three-day tryout at cornerback during the Vikings rookie minicamp.
Here are five things to know about Roberson, who is listed at 6-foot and 200 pounds.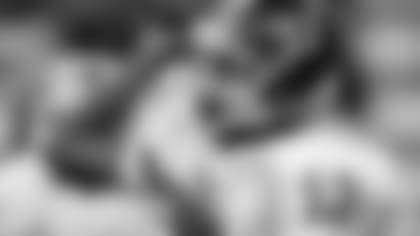 1. They called him Mr. Football
Roberson is from Indianapolis. He transferred from North Central to Lawrence Central before his sophomore year and wound up being named 2010 Indianapolis Star Indiana Mr. Football after leading the Bears to their first appearance in the Class 5A title game. Roberson completed 144 of 237 passes for 2,611 yards with 24 touchdowns against just four interceptions. He also rushed for 1,950 yards and 21 touchdowns.
The dual-threat quarterback began his college career with the Hoosiers in 2011 and became the first true freshman to make a start at quarterback in program history. Roberson suffered a broken leg in 2012 and received a medical redshirt. Roberson came back from injury but split time in 2013 with Nate Sudfeld, who was picked by Washington in the sixth round of the 2016 NFL Draft. Roberson rushed 85 times for 423 yards with five scores and completed 83 of 138 passes for 1,128 yards and four touchdowns before transferring to Illinois State.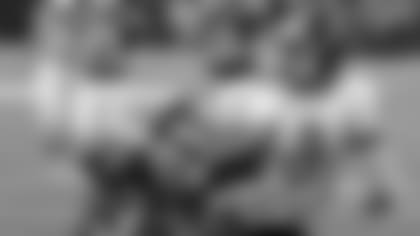 3. Title game appearance, top newcomer
Roberson made an immediate impact at Illinois State, the alma mater of Vikings Head Coach Mike Zimmer. He quarterbacked the Redbirds to the FCS National Championship Game in 2014 in garnering Missouri Valley Football Conference Newcomer of the Year honors. Roberson rushed 171 times for 1,029 yards and 11 scores and completed 208 of 359 passes for 30 touchdowns in 2014 and followed with 123 rushes for 777 yards and 11 scores and 119-of-243 passing for 2,225 yards with 18 touchdowns in 2015.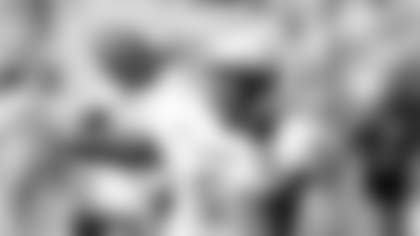 Although Roberson was only in Normal, Illinois, for two seasons, he ranks No. 1 in program history in career yards per rush (6.14), passing efficiency (150.3), average yards per attempt (9.0) and average yards per completion (16.7). Roberson also leads all quarterbacks in ISU history with 22 rushing touchdowns and 1,806 yards rushing.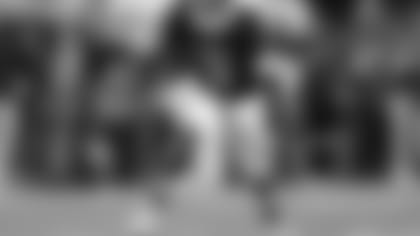 Roberson's grandfather, Larry Highbaugh, played defensive back and ran track at Indiana University (1968-71). Highbaugh made a mark in the Canadian Football League, playing with the BC Lions (1971-72) and Edmonton Eskimos (1972-83). He holds Eskimos records for longest kick return (118 yards), longest punt return (116 yards), career interceptions (66), interception return yards (770) and kick return touchdowns (three). Highbaugh was enshrined in the CFL Hall of Fame in 2004.