The Vikings and all 31 other teams are arriving in Indianapolis this week for the NFL Scouting Combine, and the action will start rolling on Wednesday, when the special teams, offensive line and running back groups participate in media rounds and medical evaluations. On Friday, the first on-field workouts will kick off.
Here are five things to be aware of for this year's combine:
The 2016 draft class is loaded with defensive talent, specifically at the defensive line and corner positions.
"It's the best interior defensive line I've seen – maybe since I started doing this," said NFL Media draft analyst Mike Mayock.
Mayock, who answered media questions during a conference call Tuesday, said teams have been coveting defensive players more and more as the NFL has transitioned to primarily a passing league. According to Mayock, the Broncos executed this concept en route to a Super Bowl 50 victory over the Panthers.
"What started about five years ago, which is what all the NFL teams are talking about, [is], 'We have to find people from defense that can affect the pass offense,' " Mayock said. "What you saw with [linebacker] Von Miller in that defensive front of Denver, is what teams have been trying to build for the last four or five years."
Mayock said this year's class might allow teams to wait until the third or fourth round to take first- or second-round caliber players, especially with defensive tackles.
2. Running backs move to Friday
The 2016 combine will be the first year that the running backs will be included in the first group of workouts on Friday, along with offensive linemen and special teams. Historically, the tight ends were included in the day one arrival, while the running backs were included in the day two arrival. The positions have been switched for 2016.
Live coverage will continue with quarterbacks, wide receivers and tight ends on Saturday, linebackers and defensive linemen on Sunday and defensive backs on Monday. Coverage of workouts begins each day at 8 a.m. CT.
3. Importance of an offensive swingman
When teams evaluate players at the combine and are specifically hoping to draft an offensive lineman, one thing to look for is an athlete who can swing between positions on the line.
Mayock offered examples of top offensive linemen to keep an eye on this weekend:
"If you're looking at guard, Cody Whitehair for instance, left tackle from Kansas State, will kick inside. [Right tackle] Vadal Alexander from LSU will kick inside. [Germain] Ifedi from Texas A&M is a tackle and a guard, and I'm starting to learn toward him as a guard also."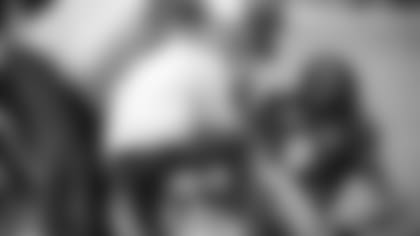 4. Significance of medical evaluations
Some of the combine invitees were players highly touted at their position who suffered an injury that affected their 2015 season. One such example is Notre Dame linebacker Jaylon Smith, who suffered a knee injury.
"If he did not get hurt, he'd be in the conversation for the first pick of the draft," Maylock said of Smith.
Maylock said Smith's medical evaluation at the combine on Friday will be influential of his selection number in the draft.
"If he gets a clean evaluation, he's going to be a first-round pick, probably a top-15 pick," Maylock explained. "If there's any cloudiness or murkiness around that knee between now and the draft, teams are going to look at it differently." 
Medical evaluations will prove an important part of the process for all combine participants this week.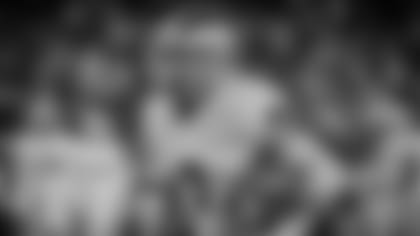 5. The combine is a cross-check
As Mayock pointed out, the combine is a cross check for what scouts and coaches have already seen from players on the field and on tape over the past 2-3 seasons.
"Fast guys run fast. Slow guys run slow. It's only a story when the opposite occurs," Mayock said.
In other words, the combine drills are certainly important, but they should be assessed alongside the players' game performance as well. Mayock used Notre Dame wide receiver Will Fuller, who's projected to record a strong 40-yard dash time, as an example.
"If Will Fuller runs 4.35, that's great, but I don't care. I expect him to run 4.35. If Will Fuller runs 4.55, now I have to go back to the tape and see if I evaluated him incorrectly," Mayock said. "If [a player] is explosive on tape, he should be explosive at the combine. And if he's not, you better figure out why."