EDEN PRAIRIE, Minn. — The Vikings announced that they have hired Kennedy Polamalu as Minnesota's new running backs coach.
Polamalu spent the 2016 season as the offensive coordinator at UCLA. Polamalu had been with the Bruins since 2014.
The 53-year-old also gained college coaching experience at San Diego State, Colorado and USC.
Here are five things to know about the Vikings newest coach:
Although Polamalu most recently coached for the Bruins, he has plenty of ties to UCLA's biggest rival. Polamalu was a fullback for USC from 1982-85 and had 139 career carries for 681 yards. Polamalu's son, K.C. Pola, was a walk-on fullback for USC in 2010.
Polamalu previously spent time with two other NFL teams. He coached with the Cleveland Browns in 2004 and was the running backs coach in Jacksonville from 2005-09. The Jaguars made a pair of playoff appearances in Polamalu's time in Florida.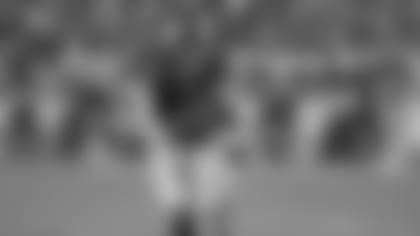 Polamalu is the uncle for former Pittsburgh Steelers safety Troy Polamalu, who also played at USC. Troy Polamalu was a two-time All-American with the Trojans before the Steelers selected him with the 16th overall pick in the 2003 NFL Draft. Troy Polamalu spent 12 seasons in Pittsburgh, making eight Pro Bowls and four All-Pro teams.
Polamalu's first name has historical significance. Polamalu was born on Nov. 22, 1963, the same day President John F. Kennedy was assassinated in Dallas. Polamalu was named for the former President. Polamalu also changed his last name a few years ago. He was born Kennedy Pola, but decided to extend his last name when he visited his birthplace of American Samoa in 2011.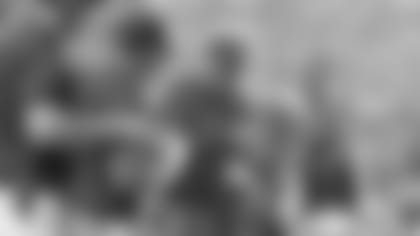 Polamalu was the student body president at Mater Dei High School in Southern California. Besides football, he also excelled in basketball and track. Bears quarterback Matt Barkley is also an alumnus of the high school.