EAGAN, Minn. – The Vikings have added an offensive lineman, the team announced Wednesday.
Guard Josh Kline signed with Minnesota as a free agent after spending the past three seasons in Tennessee, where he started all 46 games played for the Titans.
Kline got his NFL start in 2013, when the Patriots gave him a chance as an undrafted rookie. He started five games over his first two seasons in New England and helped the Patriots defeat the Seahawks in Super Bowl XLIX.
Here are five things to know about the new Vikings guard:
1. High school standout in Cincinnati
Kline attended Mason High School in Mason, Ohio, a suburb of Cincinnati located 30 miles from Kyle Rudolph's alma mater, Elder High School. Kline was a two-time all-conference pick and earned second-team All-Greater Miami Conference honors as the Comets' center his senior year. He also played tackle for Mason.
2. Kicking inside to guard at Kent State
Kline chose to remain in Ohio, citing a preference to remain near his grandparents, to play football collegiately at Kent State. After playing tackle for the Golden Flashes his first two seasons, he slid to guard for the final five games of his junior season and played primarily left guard as a senior in 2012.
That year, Kline helped Kent State to an 11-3 record, their best season in four decades. The Golden Flashes won the MAC East title and advanced to the MAC Championship Game, where they were defeated by Northern Illinois University.
3. Part of the Preds fan base
During his time in Tennessee, Kline became a dedicated fan of the NHL's Nashville Predators, who made it to the Stanley Cup Final in 2017.
Kline and several of his Titans offensive line teammates have had a regular presence at Preds games. On May 16, 2017, they snapped a photo with country singer Keith Urban, who performed the National Anthem prior to Nashville's defeat of Anaheim in Game 3 of the Western Conference Finals.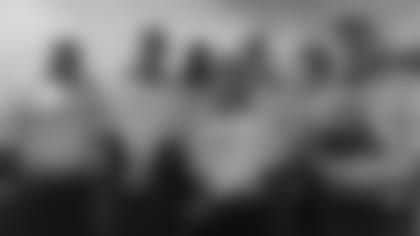 4. First-time father in 2018
Kline and his wife, Natalie, welcomed a daughter, Kroy Lavene, on Sept. 20, 2018.
The new father is entering a Minnesota locker room that went through **its own baby boom last season**, including Vikings quarterback Kirk Cousins, who recently announced the birth of his second son, Turner.
Kline also is a "dog-dad" to a King Charles Cavalier named Hazel, who often makes appearances on his social media channels.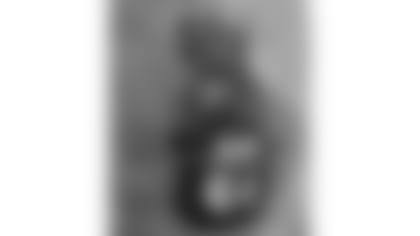 Take a browse through Kline's social media accounts, and you'll get an idea for his off-field interests.
The lineman especially enjoys hunting and fishing and has posted photos of hog-hunting trips in Columbus, Texas.