Practices for the Reese's Senior Bowl are in the books, and more than 110 prospects are preparing for their final college game at Ladd-Peebles Stadium in Mobile, Alabama.
After attending three days of practices for the North and South teams this week, here are four questions for today's game.
Who Wins O-Line vs. D-Line Battles?
The teams structured one-on-one pass rush drills this week where defensive linemen and offensive linemen would go against each other on consecutive reps. Quite often, the rusher would win the first rep, and the protector would win the second.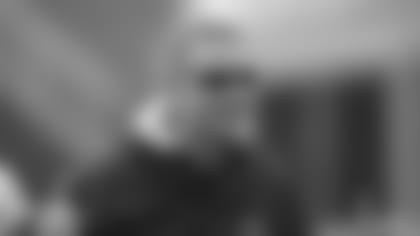 How much contact will be allowed?
The North team, coached by Jason Garrett and the Cowboys staff, had practices that were more physical in one-on-one drills between receivers and corners this week, well beyond the NFL's allowable 5-yard distance beyond the line of scrimmage. Will that aggression extend into today's game, and if so, will it be allowed? 
One possible **compelling matchup** could be the pitting of former Golden Gophers receiver K.J. Maye and cornerback Eric Murray. Both were initially placed on the North team, but Maye was moved to the South team because of roster numbers.
How will teams handle QBs?
The Vikings have their quarterback for the foreseeable future in Teddy Bridgewater, who is enjoying his first selection to the Pro Bowl (will play Sunday). It's still interesting to look at the passing game.
Each team has four quarterbacks on its roster, which is one more apiece than in 2015. It could limit the amount of snaps for each, but both squads kept a fast pace of drills this week to have quarterbacks attempt as many types of throws as possible.
A rule change last year that has been carried over is the creation of a two-minute warning at the end of all four quarters. This will allow teams a peak at how at least four of the quarterbacks (and all players) handle increased pressure.
Will teams call plays that uses the standard pocket or will they move the pocket? Do they blend short, intermediate and deep routes?
Are any future Vikings on display?
The Vikings drafted 2015 Senior Bowl participants T.J. Clemmings and Austin Shepherd last spring. The year before, they drafted running back Jerick McKinnon and DT Shamar Stephen.
Senior Bowl Executive Director Phil Savage believes 90 to 100 players participating in today's game will be drafted. The Vikings currently have eight selections for the 2016 NFL Draft.
There's a lot of time between now and the end of April and factors that will affect future decisions of all teams, including next month's NFL Scouting Combine and free agency in March, but recent history suggests that at least one player will become a Viking.