It's win or wonder time for the Vikings.
Minnesota (7-6-1) can do itself significant help with a win against the Lions (5-9) in Detroit on Sunday.
The Vikings also may or may not have the opportunity to clinch a playoff berth this week if: they win, Washington (7-7) loses at Tennessee (8-6) on Saturday and Houston (10-4) defeats Philadelphia (7-7) Sunday.
A loss by Minnesota, however, could create a dicey postseason situation heading into the final week of the regular season.
The Vikings-Lions game is the same time as the Texans-Eagles matchup. Vikings Head Coach Mike Zimmer doesn't want his players to do any scoreboard watching, but fans will be able to see Saturday's game and then keep tabs on whether or not Houston does a favor for Minnesota.
NFL Network will broadcast the Redskins-at-Titans game at 3:30 p.m. (CT) Saturday.
The Texans-at-Eagles game will air in all of Minnesota at noon (CT) Sunday on CBS while the Vikings are making their annual appearance in the Motor City on FOX.
Kansas City (11-3) will visit Seattle (8-6) on NBC's Sunday Night Football in a national broadcast. In between the noon games and nightcap, CBS will air Pittsburgh (8-5-1) at New Orleans (12-2) from coast to coast. The Saints can clinch the No. 1 overall seed in the NFC with one more victory this season.
Here are notes on the Redskins-Titans, Texans-Eagles and Chiefs-Seahawks games.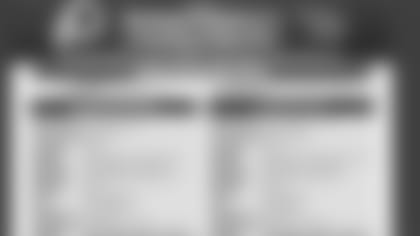 Redskins (7-7) at Titans (8-6)
Kickoff: 3:30 p.m. (CT) Saturday
National Radio: Westwood One
Sirius: 81 (WAS), 83 (TEN) | XM: 226 (WAS), 225 (TEN)
The Redskins and Oilers/Titans franchises have only met 12 times, and the series is split at six games apiece. According to analytics site FiveThirtyEight.com, Washington has an 11-percent chance of making the postseason, and Tennessee has a 46-percent chance of making the field in the AFC.
QB Josh Johnson passed for 151 yards with a touchdown and passer rating of 93.9 in earning his first victory as a starter. He became the fourth-oldest QB (32 years, 215 days) in the Super Bowl era to record his first win.
Adrian Peterson has 646 scrimmage yards and four total touchdowns in his past seven road games.
Ryan Kerrigan had 2.0 sacks and a forced fumble last week against Jacksonville. He is going for his third game in a row with at least six tackles and a sack.
Marcus Mariota is 94-of-141 passing with six touchdowns and three interceptions (passer rating of 96.4) in five home games this season.
Derrick Henry became the fifth player since 2002 to have more than 170 rushing yards and at least two touchdowns in consecutive weeks.
Kevin Byard is one of three players since 2017 (Miami's Xavien Howard and Detroit's Darius Slay) with 10 or more interceptions and 20-plus passes defended.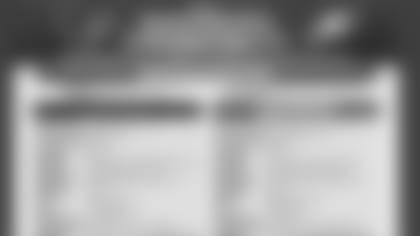 Texans (10-4) at Eagles (7-7)
Kickoff: Noon (CT) Sunday
Sirius: 111 (HOU), 82 (PHI) | XM: 387 (HOU), 227 (PHI)
Philadelphia has won all four meetings between the franchises. Houston can clinch the AFC South with a win or tie and improve its likelihood of a first-round bye with a victory.
Deshaun Watson completed 22 of 28 passes (78.6 percent) for 294 yards with two touchdowns and no interceptions (passer rating of 134.2) last week. He has 14 touchdowns and just two interceptions in his past seven games, helping Houston go 6-1 in that span and win 10 of 11 overall.
DeAndre Hopkins had 10 receptions for 170 yards and two touchdowns last week against the Jets. He and Pittsburgh's Antonio Brown are the only two players in the NFL since 2017 with 2,500 or more receiving yards and 20-plus touchdown catches.
J.J. Watt had 2.0 sacks and forced a fumble last week. He is tied with Danielle Hunter for second in the NFL with 14.5 sacks this season.
Nick Foles completed 24 of 31 passes (77.4 percent) for 270 yards and an 89.4 passer rating last week in beating the Rams.
In his past five home games, Zach Ertz has 49 receptions for 567 yards and four touchdowns. He ranks third in the NFL with 101 receptions this season.
Rasul Douglas had a career-high 14 tackles at Los Angeles in Week 15. Douglas has 30 tackles, three tackles for loss and an interception in his past three games.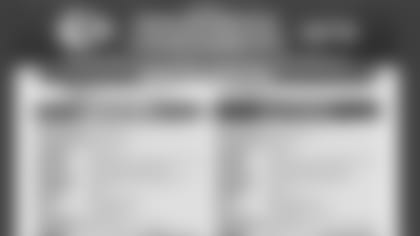 Chiefs (11-3) at Seahawks (8-6)
Kickoff: 7:20 p.m. (CT) Sunday
National Radio: Westwood One
Sirius: 81 (KC), 83 (SEA) | XM: 226 (KC), 225 (SEA)
Kansas City has a tiebreaker on the Los Angeles Chargers (11-3) if the teams finish with identical records. The Chiefs will know what happened between the Ravens (8-6) and Chargers on Saturday night. Seattle also will be able to know what the rest of the NFC has done in Week 16 before kickoff.
Patrick Mahomes completed 24 of 34 passes (70.6 percent) for 243 yards and two touchdowns (passer rating of 110.3) last week in a loss to the Chargers. He leads the NFL with 4,543 passing yards and 45 touchdown passes this season.
Damien Williams had a career-best 123 yards from scrimmage (74 receiving, 49 rushing) and two rushing touchdowns in Week 15, his second game in a row with two scores on the ground.
Chris Jones had 2.5 sacks last week, bringing his season total to 14. He has at least one sack in the past 10 games, which is a single-season NFL record.
Russell Wilson completed 23 of 31 passes for 237 yards with two touchdowns (passer rating of 117.3) last week in a loss at San Francisco.
Chris Carson rushed for a career-high 119 yards against the 49ers. He has a rushing touchdown in four of his past five games.
Jarran Reed had 2.0 sacks in Week 15 for the second multi-sack game of his career.
3:30 p.m. (CT) Saturday Game
Redskins (7-7) at Titans (8-6)
7:20 p.m. (CT) Saturday Game
Ravens (8-6) at Chargers (11-3)
Giants (5-9) at Colts (8-6)
Texans (10-4) at Eagles (7-7)
Jaguars (4-10) at Dolphins (7-7)
Packers (5-8-1) at Jets (4-10)
Bengals (6-8) at Browns (6-7-1)
Buccaneers (5-9) at Cowboys (8-6)
Vikings (7-6-1) at Lions (5-9)
Bills (5-9) at Patriots (9-5)
Falcons (5-9) at Panthers (6-8)
3:05 p.m. (CT) Sunday Games
Rams (11-3) at Cardinals (3-11)
Bears (10-4) at 49ers (4-10)
3:25 p.m. (CT) Sunday Game
Steelers (8-5-1) at Saints (12-2)
7:20 p.m. (CT) Sunday Night Football
Chiefs (11-3) at Seahawks (8-6)
7:15 p.m. (CT) Monday Night Football
Broncos (6-8) at Raiders (3-11)