EAGAN, Minn. — The Vikings are headed to Chicago for their first NFC North matchup of the season.
The Bears (1-4) impressed on Thursday Night Football last week, defeating Washington in commanding fashion. The 40-20 victory was the Bears first win in 346 days, ending a 14-game losing streak, the longest in team history.
Minnesota (1-4) will be without star receiver Justin Jefferson. Jefferson injured his hamstring Sunday early in the fourth quarter of Minnesota's 27-20 loss to the Chiefs.
Kickoff is set for noon (CT).
Vikings Uniform
The Vikings will wear their traditional road uniforms with white jerseys and purple pants.
4 Storylines
1. Jefferson to miss first career game: Jefferson was officially placed on Injured Reserve on Wednesday. He must miss at least four games and is eligible to return in Week 10.
Jefferson has never missed a game in his four-year career. Despite consistently facing double coverage through the Vikings first five games, he's caught 36 passes for 571 yards and three touchdowns.
There is little precedent for Jefferson's absence. ESPN's Bill Barnwell noted Kirk Cousins has only dropped back to pass 59 times without Jefferson on the field over the past three seasons. On those pass attempts, Cousins' yards per attempt drops from 7.2 yards with Jefferson to 6.2 yards without.
In his absence, the passing offense is likely to feature tight end T.J. Hockenson, Jordan Addison, and K.J. Osborn. Addison has scored in three of his first five career games. His three touchdowns are tied for fifth in the league and are tied among rookie pass catchers.
"I'm real confident. I feel like everybody in the room is just as confident as I am," Addison said Monday. "We've got a guy down, our guy, and the confidence we have in the room, everybody is like, 'It's my time to step up.' That's how all our receivers are thinking right now."
2. Start of NFC North play: Head Coach Kevin O'Connell had a clear message for his team entering Week 5.
"These road division games are very, very critical to the overall landscape of your season," O'Connell said. "There's still, our season, our whole season in my opinion, is still out in front of us with 12 games left to go, including half of those being in the division.
There is still a lot of football to play. Minnesota has all its NFC North games remaining, as well as matchups against the 49ers, Saints, Falcons, Broncos, Raiders and Bengals. The Vikings face the Lions twice in three weeks to end the regular season with a home game versus Green Bay sandwiched in between.
The Bears have only played one divisional game this season. Chicago lost 38-20 in Week 1 to the Packers. The Packers are 1-1 in the divisional play following a Week 4 loss versus Detroit.
3. Justin Fields hits another level: After a slow start, quarterback Justin Fields is starting to find a rhythm as both a thrower and runner. The dual-threat quarterback threw for 282 yards and four touchdowns against Washington. It was the third-year quarterback's second consecutive four-touchdown game after not having any such performances in his first 28 career starts.
The Bears have heated up. In back-to-back games, Chicago has scored 21 first-half points or more. However, the team squandered a double-digit lead versus Denver in Week 4, losing 31-28. But Fields and the Bears held off a second-half Commanders rally last week.
Fields became the first Bears player since 1970 to throw three first-half touchdowns in consecutive games.
Fields is playing with more confidence. His 11 passing touchdowns are tied for second-most, trailing only Cousins (13) this season. The Bears are starting to run Fields more and letting him operate in empty formation sets.
Over the past two weeks, the Bears EPA (expected points added) per play ranks third. Fields has had 12 designed runs that have totaled 50 yards, but five of those carries went for first downs.
Fields is throwing the deep ball with accuracy. His 8.6 air yards per throw ranks sixth in the NFL. In Weeks 4 and 5, he went 5-for-10 on deep passes for 153 yards and three touchdowns.
4. Avoiding the turnovers: Both teams have had turnover issues to start the season.
Entering Week 5, the Vikings lead the league with 12 giveaways. The Bears are tied for the sixth-most giveaways with eight. Both teams are searching for more takeaways. The Vikings (3) and Bears (4) are in the bottom quarter of the league.
"We have 12 giveaways now. Minus-nine of the turnover differential, which is saying something knowing we lost to four teams that were in the playoffs last year, but that [minus-12-]-point differential tells you that we were a possession away in all these games," O'Connell said. "Whatever we have to do, but there is nothing more important than when a Minnesota Viking has the football in their hands right now in any phase. If we can get our hands on it defensively, the same thing goes for them as well."
3 Things 'Bout the Bears
1. Trying to start a streak: The Bears ended a 14-game losing streak last week. Chicago last won consecutive games in Weeks 16 and 17 of the 2021 season.
Chicago starts fast. The Bears scored a touchdown or field goal on every drive of the first half at Washington. Chicago averaged 7.0 yards per play in the victory and scored 40 points for the first time in a game since Week 16 of the 2020 season.
Washington scored just 20 points on a Bears defense that ranks 30th in points allowed with 31.4.
The Bears are hoping to end a 10-game losing streak in NFC North games.
2. Unknown running back situation: Fields' dual-threat ability opens lanes for Bears running backs. Starter Khalil Herbert rushed for a season-high 76 yards on 10 carries last week.As a team, the Bears had 178 yards rushing on 32 carries, an average of 5.6 yards.
But Herbert injured his ankle in the first half and did not return. Reports suggest he will be out multiple weeks. Rookie running back Rochon Johnson also did not finish Week 5 due to a concussion. In the game, the Bears turned to fullback Khari Blasingame, who entered Thursday with three carries in his entire NFL career. Blasingame spent the 2019 offseason with the Vikings as an undrafted free agent.
Johnson could clear concussion protocol this week and be available by Sunday, but he did not participate in Wednesday's practice. It is also likely running back D'Onta Foreman will be active for the first time this season.
3. Offensive line getting healthy: The Bears will likely start a different offensive line combination for the fifth time this season, but the team got one of its key pieces back up front.
After missing the first four games of the season with a calf injury, Teven Jenkins was on the field for 37 of 68 snaps (58 percent) in the Bears 40-20 win. Jenkins is expected to be fully available against the Vikings.
Jenkins earned an 81.2 Pro Football Focus grade in his return to action. He gave up zero sacks and did not allow a pressure.
2 Trends
Pressuring the quarterback
For the first time this season, the Bears defense recorded multiple sacks in a game, as five different defenders reached Washington quarterback Sam Howell last week. The Bears defense was consistent in getting to Howell. Defensive tackles Justin Jones, Gervon Dexter, Sr., and DeMarcus Walker all recorded two QB hits.
Pressure wasn't the case through four weeks. Chicago's 3.5% sack rate ranks 30th in the NFL. In Week 4, the Bears failed to pressure quarterback Russell Wilson once after halftime.
Veterans Yannick Ngakoue, who was with Minnesota for part of 2020, and Walker lead the Bears pass rush, and Dexter is an explosive athlete with noticeable upside. According to Next Gen Stats, he averaged the closest distance to the quarterback among Bears defenders versus Washington.
Receiver DJ Moore booming
DJ Moore showed the Bears and a national audience what he was capable of on Thursday night.
In his fifth outing as a Bear, Moore recorded the most receiving yards in a single game of his career with 230. His performance was also the first time he notched three touchdowns in one game in his six-year career.
For the third time in his career, Moore has reached 100-plus yards in back-to-back games. Versus Denver, Moore had 131 yards on eight receptions and a touchdown.
"We're just trying to figure out a way to flip this season around so we can start winning these games. … Five games in, it's pretty much slowing down, but each week I'm going up against a pretty solid opponent so I've got to make sure I'm not getting complacent, I'm staying at the top of my game and I'm working hard throughout the week of practice."
Reconnecting
Vikings long snapper Andrew DePaola and defensive linemen Jonathan Bullard and Khyiris Tonga previously played for the Bears.
In addition to Ngakoue and Blasingame, the Bears also have former Vikings cornerback Joejuan Williams (signed off the practice squad earlier this season) and offensive lineman Aviante Collins.
Vikings assistant coaches Curtis Modkins, Mike Pettine and Chris Rumph previously coached for the Bears; Chicago quarterbacks coach Andrew Janocko is a former Vikings assistant (2015-21).
College and Pro Connections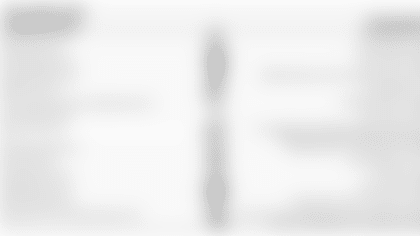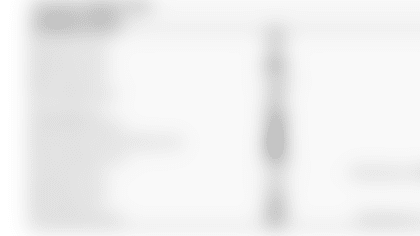 Series History
This will be the 125th overall meeting between the teams, including one playoff matchup. Minnesota is 65-57-2, including 0-1 in the postseason. The Vikings are 26-33-2 as visitors in the series.