The Minnesota Vikings' 2018 NFL Draft Picks will be updated via the text below as the offseason moves forward...
Here is a list of the Vikings selections in this year's draft, which is being held in Dallas April 26-28: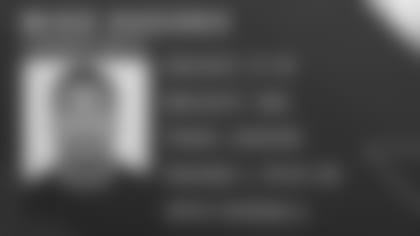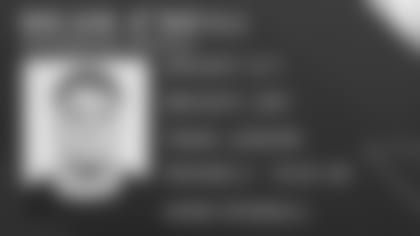 O'Neill's athleticism helped him win honors as Delaware High School Defensive Player of the Year (five sacks, 13 pass deflections, also 33 receptions, 614 yards, and eight touchdowns as a tight end) in football and the state's basketball Player of the Year award. His talent came as no surprise since his father was a running back at Dartmouth and his mother a swimmer at Northeastern University. O'Neill was a tight end during his redshirt season in 2014 and the following spring but moved over to offensive tackle before the 2015 season. He played in all 13 games, starting the final 12 (one at left tackle, the rest at right tackle). O'Neill continued his improvement on the line, starting all 13 games at right tackle and earning second-team All-ACC from league coaches. Injuries on the line caused him to move to left tackle for his junior season, where he started all 12 games and garnered first-team all-conference honors. Pitt coaches used O'Neill' athleticism as an offensive weapon as a rusher (two scores, one on a lateral and the other on an end-around) and passer (0-for-2). He won the satirical "Piesman Trophy" in 2016 for one of his touchdowns.
Spielman on Picking Brian O'Neill![](/team/roster/brian-oneill/ff72be63-3150-4143-916c-0d444e67a35b/ "Brian O'Neill"), Trading 3rd Round Pick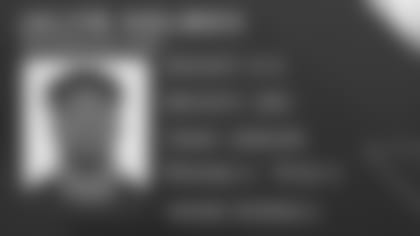 With players like Joey Bosa, Nick Bosa, Tyquan Lewis, and Sam Hubbard on the Buckeyes, Holmes wasn't able to earn a start in his first three years on the team. He was still an important part of the line rotation, however, and was voted honorable mention All-Big Ten by league coaches and media after making 33 tackles, 8.5 for loss, and two sacks in 2016. He also had a pass breakup on Oklahoma quarterback Baker Mayfield which led to a 68-yard touchdown for linebacker Jerome Baker. Holmes got nine starts in 14 games played as a senior, again receiving the honorable mention all-conference nod after accumulating 29 tackles, three for loss, two sacks, and three pass breakups. Holmes played in 11 games in 2014 and every game as a reserve in 2015, as well, posting 11 tackles each season. Ohio State signed him out of Virginia as a four-star and top-100 recruit nationally after he was credited with 21 sacks over his final two seasons and was an all-state tight end as a junior.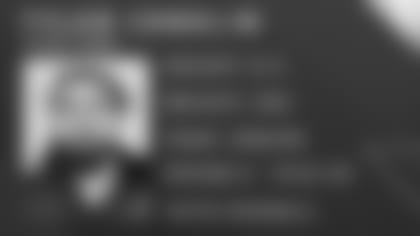 It seems that every year more former basketball players are moving to the gridiron. Conklin signed with Northwood University in Michigan to play hoops but after playing sparingly for one season decided to transfer somewhere to play football. After one season on the scout team adding weight, he played in 13 games as a reserve, catching six passes for 95 yards. Conklin earned the starting job in 11 of 13 games as a junior, using his athleticism and soft hands to become a top short-yardage and red zone target for the Chippewas with 42 receptions for 560 yards and six scores. His production was down slightly in 2017, but the team captain still proved athletic enough to earn a third-team All-MAC selection after grabbing 35 passes for 504 yards and five touchdowns.
Highlights of Central Michigan TE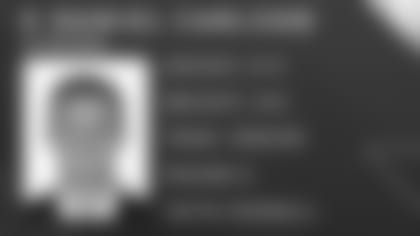 Carlson had a chance to one of the few specialists with the skills to leave college early to lock up a top-100 slot in the NFL Draft. He was the SEC Special Teams Player of the Year and first-team all-conference selection in 2016 and 2017, and league's leading scorer in both seasons. He garnered Lou Groza Award finalist honors for the third straight year after converting 23-of-31 field goal attempts in 2017 (4-of-8 from 50-plus yards, three blocked) and all 57 extra point tries. He made 28-of-32 field goal attempts (4-of-7 from 50-plus yards) in 2016 and all 44 point-afters. Carlson made 23-of-27 attempts (four of 50-plus yards, with a 56-yarder in their bowl game) as a sophomore second-team All-American and first-team All-SEC pick in 2015 and went 18-for-24 as a redshirt freshman. He went 5-for-5 against Alabama that season, but missed two against Wisconsin in the Outback Bowl to help the Badgers get the victory in overtime. He punted in 2014, as well, averaging 42 yards a kick. Over his career, Carlson has converted all 141 extra point attempts and sent 156-of-222 kickoffs for touchbacks. He was a second-team Academic All-American as a junior. Daniel's brother, Anders, signed with the Tigers for the 2017 season; he'll get his chance next year.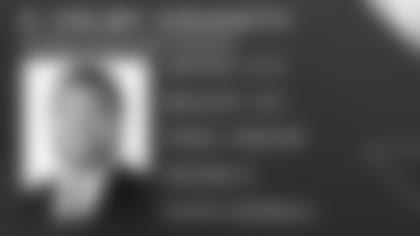 Versatile and strong, Gossett is one of the top prospects from App State on NFL scouts' radar. The first-team All-Sun Belt pick in 2017 led the Mountaineers to a strong 9-4 season, starting all 13 games at right guard. As a junior, he was also a first-team All-Conference pick after standing up well against Tennessee and Miami, as well as conference foes, starting 11 games at right guard and two at right tackle. Gossett was a reliable member of the line as a sophomore, starting the first seven games at right guard and the final six at right tackle. He was scheduled to start in 2014, but a preseason injury forced him to sit out the first four games of the year; he played in eight games, starting seven, at right guard that season. As a two-star recruit from Cumming, Georgia, Gossett redshirted in 2013.
Highlights of Appalachian State G Colby Gossett![](/team/roster/colby-gossett/872bbcda-8b97-4c98-b964-8c5dfd269bf0/ "Colby Gossett")
Draft Room Calls: Colby Gossett, Ade Aruna![](/team/roster/ade-aruna/5600b48c-b456-458b-8fb6-9806fbe27088/ "Ade Aruna") and Devante Downs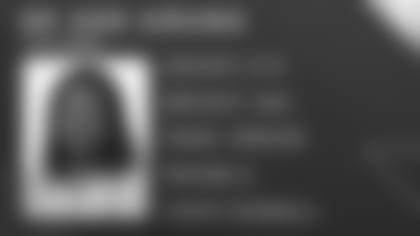 Aruna came to the United State from Nigeria to attend high school and play basketball. A coach at La Lumiere High School in Indiana saw Aruna's build and convinced him to play football in his senior season. He received a three-star rating despite only playing one season of football, and Tulane signed him to a scholarship offer. Aruna redshirted in 2013 and played in eight games the following year, making seven tackles with one sack. He gained enough experience in those seasons to start 11 of 12 games as a sophomore, totaling 32 stops, five for loss, three sacks, and two pass breakups. Aruna had his best year in 2016, starting all 12 games, posting 43 tackles, 10 for loss and five sacks. He could only manage 25 tackles and three sacks in 11 starts (12 games played) in 2017.