EAGAN, Minn. – When J.P. Quinn got a second call from the Vikings, he was back to the grindstone.
Quinn, who stood out on Central Michigan's offensive line, was invited to the Vikings rookie minicamp in May on a tryout basis before spending time in Indianapolis in the Colts rookie minicamp.
Quinn was brought back to Minnesota on July 24 and immediately got to work catching up with the playbook.
"I have a lot more responsibilities at center here than I did back at Central, but it's fun. I enjoy it," Quinn said. "The hardest adjustment was just learning the whole playbook after [learning] maybe a quarter of the playbook [in May]. So learning everything again, refreshing myself, was probably the hardest part coming back."
Quinn, who is playing center for the Vikings, credited the team's coaching staff for helping him get up to speed. He acknowledged the tragic situation of Tony Sparano's sudden passing just prior to his return to Minnesota but added that he's grateful for Clancy Barone and Andrew Janocko, who were named co-offensive line coaches.
"They play off each other; they complement each other really well," Quinn said of Barone and Janocko. "One's coaching something, and the other one will chime in with a note also – the give and take is really good in the room."
He also is grateful for the opportunity to learn behind teammates. Quinn said he was "helped out a lot" by Nick Easton, who was filling in at center for Pat Elflein but recently was added to the Injured Reserve list after undergoing neck surgery.
With Elflein still rehabbing while on PUP, Cornelius Edison has been running with the first-team offense, and Quinn is backing him up.
The Vikings have already been forced to make adjustments on the offensive line, and Quinn wants to be ready for any call up or move that may be asked of him. Every day last week after training camp practice, Quinn spent extra time taking snaps with quarterback Peter Pujals and was among the last few players to leave the field.
"It's just kind of the mental thing – getting some extra technique, extra footwork [practice] done and getting the snap count," Quinn said. "Making sure I can control everything I can control at the line of scrimmage and not mess up on the simple things."
"Eddie helped me out also," Quinn said of Edison. "They've been good guys to bounce ideas off of because they're both centers, and they've been helping me with figuring out the playbook and all that."
Here are three other topics covered by Vikings.com: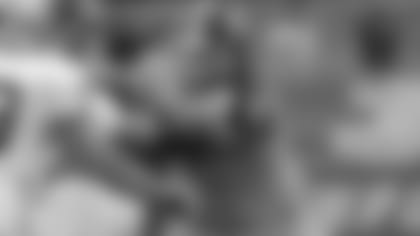 What was it like reuniting with fellow Central Michigan alum Tyler Conklin?
"It's definitely been nice to have a former teammate here. It's made coming here a lot easier when you automatically have someone you know. So on our off days we kind of hang out and go get some food together and stuff like that, so it's kind of nice."
When you're not playing football or learning the playbook, what's your go-to?
"I like watching movies, playing Fortnight and taking naps. … I really like the Marvel movies, and my favorite movie is probably Miracle. … I grew up playing hockey most of my life."
What's one thing that people might not know about you?
"I really enjoy cooking. I think I'm a pretty good cook.
Any specialties that you have?
"It's pretty generic but steak, sautéed zucchini and onions, and then maybe sweet potatoes or something like that."