The energy and excitement of a football game at the Yale Bowl carried through the cool, crisp, East Coast air to Tony Sparano's childhood home in New Haven, Connecticut.
Living just three miles from Yale University, Sparano fell in love with the football program. When he was 12, Sparano sought out ways to attend Yale home games, sometimes sneaking into the stadium with friends. He regularly spotted teenage boys, dressed in bright orange jackets with the word USHER printed across the back, helping patrons find their seats.
Sparano one day walked into the Yale football office and asked for a job as an usher – and the rest is history.
"That stadium held [more than 70,000] fans, and it was packed every week," Sparano recalled, smiling at the memory more than 40 years later. "My whole motivation was to watch the game – to be in that stadium and watch the game legally.
"Section 16 was one of my designated sections, and anybody who came in with their ticket, I would meet them at the bottom of the porthole and would go up and show them their seat, clean their seat off," he added.
Fans would tip the young Sparano, handing him a dollar or sometimes two, and he remembers leaving some games with more than $30 filling his pockets. It wasn't about the money, however.
"More importantly, I just got to see some great football players," Sparano said. "I mean, from Calvin Hill to Dick Jauron to Garry Fencik – all guys who [went on to play] in the NFL for long periods of time. I loved watching Ivy League football."
For Sparano, those games at Yale Bowl as a 12-year-old were where it all started.
While he didn't personally play or coach at an Ivy League school, Sparano was close to the league throughout his high school and college career at the University of New Haven, and he eventually became his alma mater's head coach from 1994-98.
The history and camaraderie of the Ivy League heavily influenced Sparano, whose passion for football was fueled on the East Coast.
"We would scrimmage Yale," Sparano said of his time with New Haven. "Carm Cozza was the head coach at Yale for years. He's a legend there. I always looked up to Carm Cozza. He was the guy I was watching when I was that usher, and they were winning Ivy League Championships.
"I eventually got to meet him and [former Harvard Head Coach] Joe Restic," Sparano continued. "And, gosh, Buddy Teevens is at Dartmouth now, and he was at Dartmouth when I was the head coach at New Haven 30 years ago."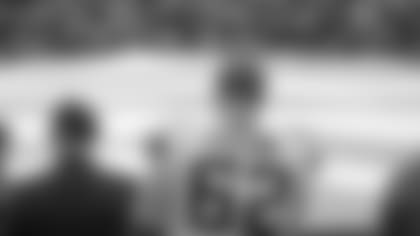 From the Ivy League to the big leagues
While Sparano's coaching career has now brought him more than 1,200 miles from his hometown, he hasn't left behind the Ivy League connections.
Sparano currently works with Vikings left guard Nick Easton, an alum of Harvard University.
"For an Ivy League kid to make it to [the NFL] speaks volumes about that person," Sparano said. "You're looking at a kid from a small school that doesn't play in the postseason, and you're watching him against [a different level] of competition.
"I think some people think it was easy because they went to an Ivy League school, but in reality, I think it's a little bit harder," Sparano added.
Easton acknowledged that playing football in the Ivy League can be challenging because student athletes are held to such high academic standards while maintaining an athletic commitment during the season similar to larger programs.
"You have to be all-in on football and academics, otherwise you won't succeed," Easton said. "You have less [free] time than the other students, but it builds your life skills. You have to learn time management; it's a huge thing that [Harvard Head Coach Tim Murphy] preaches there. And you have to learn how to be a teammate as well as an individual in the classroom."
As a senior at Harvard in 2014, Easton was part of the Crimson's undefeated season in which they defeated Yale by seven to cap off the year.
"It was a blast. I couldn't have written a better ending there," Easton said. "That Yale game was probably the most exciting. We had a big touchdown at the end there to go ahead and win it."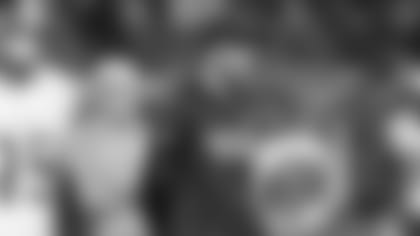 Vikings assistant wide receivers coach Drew Petzing has an interesting perspective – from both viewpoints – of the biggest rivalry in the Ivy League.
Petzing served as an assistant coach with Harvard in 2009. It was, perhaps, fitting that his initial run at coaching came at the historic stadium in which two founding principles of modern football – the standard field dimensions and legal forward pass – were established. After a two-season stint with Boston College, Petzing returned to the Ivy League for the 2012 season, this time as an outside linebackers coach for Yale.
"It's called 'The Game.' It has that name for a reason," Petzing said. "As far as rivalries go, it's as big as it gets. We probably got anywhere from 10 to 15 thousand people for the first nine games of the year, and both times I [coached] in that game, you had more than 60, or the max capacity."
Interestingly, Petzing is one of four current Vikings coaches who have spent time in the Ivy League, in addition to Sparano's middle-school employment.
Quarterbacks coach Kevin Stefanski played defensive back at Penn from 2000-04 before returning to work in football operations during the 2005 season; defensive line coach Andre Patterson spent 1990-91 as a position coach at Cornell; and a career stop for wide receivers coach Darrell Hazell included a two-season stint (1992-94) coaching running backs at Penn.
No matter who you speak to and which school he coached in, each will emphasize the commitment level of student athletes in the Ivy League.
"I got to witness and really see, 'All right, they're not just football players that got lucky enough to go to the Ivy League, and they're not just students who play because they can,' " said Petzing, who said the requirement at both Harvard and Yale was equivalent to that at a Division I program. "They fully committed themselves to both and were able to manage those time commitments, which I thought was really impressive."
Stefanski drew experience from both his playing and coaching days.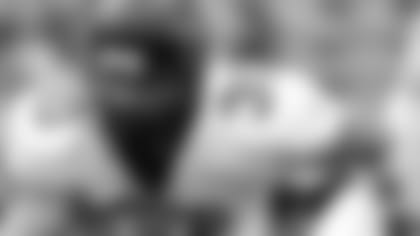 "I can tell you first-hand and just being with my teammates back in those days, football is very important," Stefanski said. "I always loved being around a Division-III football player, a 1-AA football player, because you know when you're around those guys, football means something to them.
"You're going into a stadium and maybe there's 5,000 people; maybe there's 15,000," Stefanski continued. "But you're playing for truly that love of the game, and you're not playing in front of that 110,000-seat stadium that's packed. And maybe you're closer to the purity of the game."
Whether they donned pads and a helmet or grabbed a coach's whistle and clipboard, it's safe to say that Ivy Leaguers form a unique bond with one another – and that's evident within the walls of the Vikings practice facility and the team photos that line them.
Elite NFL names hailing from the Ivy League are less common, but the eight schools – seven of which were founded before the American Revolution – have over the years produced a number of coaches and players who went on to have significant pro careers, including with the Vikings.
Since 1961, the Vikings have had seven Ivy League players on active rosters, including Pro Bowlers Steve Jordan (1982-94) and Matt Birk (1998-08). Ed Marinaro (1972-75), Jay Fiedler (1998), Brent Novoselsky (1989-94) and Kevin Murphy (2013) also have worn the Purple and Gold.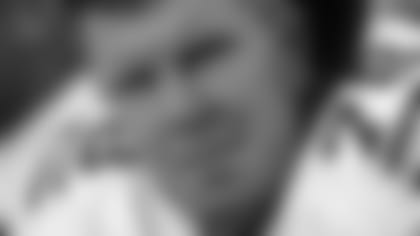 Easton likened the network of Ivy League players – currently 13 on active rosters across the NFL – to a widespread family.
Petzing said Minnesota's group of five coaches connected easily over shared roots.
"Every Saturday, all of us are talking about Ivy League football scores," Petzing said. "But it's kind of unique. I don't think about it that way, but it is something that I follow closer than [Boston College and the ACC]. I talk to everyone who's coached at any of the Ivy League schools, and it's like we all played together. It's definitely unique in that way."
Just like Sparano looked up to Cuzzo at Yale, his peers have also brought the influence of other Ivy League coaches to the Midwest.
Stefanski referenced learning from former Penn Head Coach Al Bagnoli, who is now at Columbia, and of the "great era" of Penn football he shared in. 
"My position coach was Ray Priore, and he's now the head coach," Stefanski said. "We were just lucky to have that confluence of coaches and players, and I think we played a brand of football that was a little bit tougher, if you will. So it's kind of like what [Vikings Head Coach Mike Zimmer] is trying to build here with the Vikings – that smart, tough, disciplined team.
"That's kind of who we were," Stefanski added. "We found a way to win."