EDEN PRAIRIE, Minn. — While the Vikings drafted eight players over the past three days, Minnesota's NFC North rivals also added their own rookies to their roster.
Green Bay, Chicago and Detroit combined to make 17 picks on the third day of the draft. Nine of the picks were defensive players while six starred on offense and one was a special teamer. 
Here's a look at which players the teams added over the final four rounds of the 2016 NFL Draft:
LB Blake Martinez, No. 131 overall
Perhaps looking for another body to help try and stop Vikings running back Adrian Peterson, Green Bay snagged Martinez toward the end of the fourth round.
A two-year starter for Stanford, Martinez was an All-American and All-Pac 12 performer in 2015 as he racked up 141 tackles with 6.5 tackles for loss.
DE Dean Lowry, No. 137 overall
Green Bay hopes to boost its pass rush with the addition of Lowry, whom the Packers used a compensatory pick on with the third-to-last selection in the fourth round.
Lowry, who is 6-foot-6 and 296 pounds, had a strong senior season with 46 tackles, including 13.5 tackles for loss and three sacks.
WR Trevor Davis, No. 163 overall
The Packers gave quarterback Aaron Rodgers another target in the passing game with the addition of Davis.
A transfer from Hawaii, the speedster excelled at Cal as a kick returner and wide receiver.
T Kyle Murphy, No. 200 overall
Green Bay used its final pick of the draft in the sixth round on Murphy, who can play either tackle spot.
The second player the Packers drafted from Stanford on day three, Murphy was a team captain in college.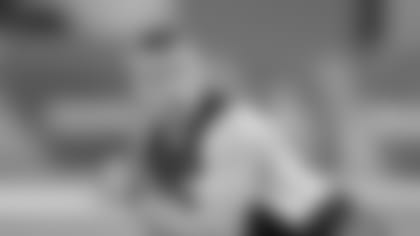 LB Nick Kwiatkoski, No. 113 overall
The first of three straight defensive picks in the fourth round, Kwiatkoski is a rangy middle linebacker who gives the Bears plenty of depth at the position.
West Virginia's leading tackler in each of the past three seasons, Kwiatkoski finished with 275 total tackles during that span.
S Deon Bush, No. 124 overall
A safety with good size for the secondary, Bush became the first Miami safety drafted since 2008. At 6-foot and 199 pounds, Bush was a Third-Team All-ACC selection as he had 50 tackles and six pass breakups.
DB Deiondre' Hall, No. 127 overall
Hall is a feisty defensive back from Northern Iowa who doesn't back down from anyone. He moved between cornerback and safety in 2015 but claimed the Missouri Valley Football Conference Defensive Player of the Year award with 82 tackles, 5.5 tackles for loss and three forced fumbles.
RB Jordan Howard, No. 150 overall
With running back Matt Forte now on the Jets, the Bears boosted their depth at running back by taking Howard. A transfer from the University of Alabama-Birmingham, Howard rushed for 1,213 yards and nine touchdowns in 2015 at Indiana.
S Deandre Houston-Carson, No. 185 overall
Chicago clearly focused on defense as they grabbed Houston-Carson, their fourth defensive player of the day. Houston-Carson spent his first three years at William & Mary at cornerback before moving to safety and earning All-American honors in 2015.
WR Daniel Braverman, No. 230 overall
At 5-foot-10 and 177 pounds, Braverman could be an option in the slot for Chicago. The Western Michigan product caught 109 passes for 1,367 yards and 13 touchdowns in 2015.
S Miles Killebrew, No. 111 overall
A four-year starter at Southern Utah, Killebrew impressed at the combine with his workout numbers. But he also shined on the field, especially during a 2015 season where he was a First-Team All-Conference selection with 132 tackles and seven pass breakups.
G Joe Dahl, No. 151 overall
The 6-foot-4 and 304-pound Dahl was brought in to bring an edge to the offensive line in the running game. Detroit also will hope he can help provide protection for quarterback Matthew Stafford.
LB Antwione Williams, No. 169 overall
A small-school prospect out of Georgia Southern (alma mater of Jerick McKinnon), Williams has good size at 6-foot-3 and 245 pounds. He had 107 tackles and 10.5 tackles for loss in 2015 as a redshirt senior.
QB Jake Rudock, No. 191 overall 
Rudock doesn't have to travel far to continue his pro career. He threw for a career-high 3,017 yards and 20 touchdowns last season at Michigan and will likely be a prospect behind Stafford.
DE Anthony Zettel, No. 202 overall
Zettel is 6-foot-4 and 277 pounds and has a toughness that helps him both on the inside and outside on the defensive line. He made headlines in May of 2015 for tackling a tree.
LS Jimmy Landes, No. 210 overall
The only special teamer drafted by one of the Vikings division rivals, Landes was a two-sport athlete in football and baseball at Baylor. He is known for his snapping accuracy on field goals.
RB Dwayne Washington No. 236 overall
Washington posted solid marks at the combine (4.44 seconds in the 40-yard dash and a 37-inch vertical jump). He rushed for 282 yards and four touchdowns on 47 carries in 2015.