The Vikings and Seahawks have become well-acquainted with each other in recent years.
Seattle and Minnesota have played each other three times (twice in the regular season and once in the postseason) under Vikings Head Coach Mike Zimmer, and the NFC opponents also have met in four consecutive preseasons from 2016-19.
"We've played them a lot, I feel like, over the past several years," Seahawks quarterback Russell Wilson laughed during his Friday press conference. "We know that they have unbelievable players on offense and defense, so we know it will be a tremendous matchup."
Fans may feel a sense of déjà vu as the Week 13 kickoff approaches, being that the Vikings played at Seattle just under a year ago – also on Monday Night Football.
But Minnesota's offense this time around looks quite a bit different. Last season, John DeFilippo was relieved of his offensive coordinator duties following the game against the Seahawks, and Kevin Stefanski stepped from quarterbacks coach into his current role.
Through 11 games, the Vikings rank No. 8 in total yards after ranking 20th in 2018.
"They're really well-balanced; a real commitment to the running game shows up. They have a style that we really appreciate because they do run the football and try to play ball-control football with their short passing game," Seahawks Head Coach Pete Carroll told Twin Cities media members this week via conference call. "It's a real nice attack in general, and we have a lot of respect for it. Kirk [Cousins] is playing great; the tailback (Dalvin Cook) is good, the receivers are good, the tight ends are good, the o-line. It's a really good group."
Seahawks safety Quandre Diggs also is plenty familiar with the Vikings, despite being the new guy in Seattle's locker room.
Diggs, who played his first four-plus seasons with the Lions, joined the Seahawks via trade the week after Minnesota defeated Detroit.
"I've played those guys twice a year [since 2015, so the familiarity] will definitely help me," Diggs said. "Those guys are on a roll this year. … I played those guys right before I left, so I'm kind of familiar with them.
"They're going to play physical; they're going to try to run the ball," he added. "Kirk's been playing amazing this year, and they always have a stout defense. So, I just try to share pointers here and there, and even for me, I just try to remind myself of some of the things that I saw when I played them right before I got here."
Here are other highlights from the Seahawks talking about the Vikings this week:
Carroll on Vikings LB Eric Kendricks:
"I think Eric looks to be playing the best ever for him. He seems the most active … in command of the game, making calls, taking advantage of running through and making plays in the backfield. He's just a really good ball player. We can appreciate him. I can only imagine he's so similar to [Seahawks linebacker Mychal Kendricks] in their makeup, their size, the explosiveness and all that, and they both share great instincts. I think Eric's playing good football, and good for him."
Carroll on Zimmer's career in Minnesota:
"I think he's shown great stability and consistency. You all know how he coaches and how he makes his decisions and runs the [team] and all that, and he does it in great fashion. It's hard to be consistent in this league; there's a lot of young coaches that are trying to figure that out. It's hard. And Mike has been that throughout. I think he followed the great consistency he had as a defensive coordinator, and he just took it to the next level and has done a wonderful job."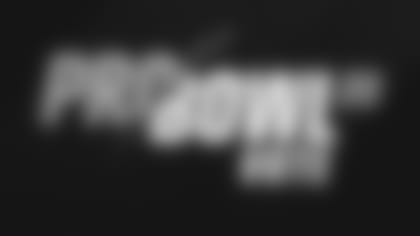 Pro Bowl Voting
Last chance! Vote to help make sure all your favorite Vikings make the 2020 Pro Bowl in Orlando. Voting ends Dec. 12, 2019.
Diggs on Vikings QB Kirk Cousins' play in 2019:
"I think he just seems a lot more comfortable. … He's comfortable in his skin. He's not trying to live up to anybody's expectations. He's just going out there and having fun, calming the team down, and I think he's in a perfect situation."
Diggs on Vikings RB Dalvin Cook:
"Dalvin has been toting the ball amazing all year; that's my guy, man. I hosted him on his official visit to Texas, and we always [stay connected]. Even when I tackle him, I help him up. We always just laugh. But Dalvin's been toting that pill this year, so I think that's definitely helping the offense go a lot smoother."
Vikings LB Bobby Wagner on Minnesota's offense:
"They're definitely a team that's committed to running the ball, so they're going to hand it off to Cook, and we're going to have to do a great job of stopping that, because that kind of opens up their whole game. Watching him, he's going to hit the hole very, very hard; he's very explosive. They [also] get him on screens, the pass game. He's a guy that we definitely have to watch out for.
"I think Kirk Cousins has been doing a great job this season – not only managing the games but taking his shots. The last time we watched them, they were down 20 points [against the Broncos] and were able to fight their way back. We've got to understand that no matter what the score is during the game, they're going to keep fighting, and we have to do a great job of just coming out with great energy."