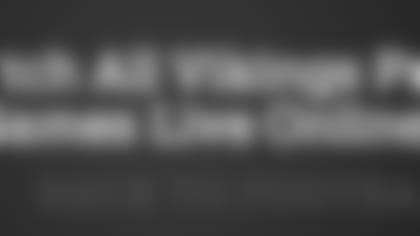 ](http://www.pntrac.com/t/RUBKRENHRUBKRktDQ0BISEtERw)
Did you know that roughly three out of every four visitors to vikings.com live outside the state of Minnesota?  So for those fans, watching any Vikings game, and especially preseason ones, can be particularly tricky.
But thanks to vikings.com and the NFL, fans can watch each of the four Vikings preseason games online (plus all other NFL preseason games in 2014) either live or on-demand and in high-definition with PreSeason Live for just $19.99.
Tablet Access
Watch live NFL Preseason games on your iOS or Android tablet.
Condensed Games
Condensed Games show you every play from an entire game, from opening kickoff to final whistle, commercial free in roughly 30 minutes. Includes penalties, coaches challenges, and plays under review.
Archives
Relive all the NFL action with full replays of every Preseason game from 2010 - 2013.
HD Video
High-definition video up to 4,500 Kbps with DVR controls and multiple view modes.
Big Play Markers
Instantly view the biggest and most pivotal plays of on-demand games.
Dual / Quad View
Watch two videos at once with Picture-in-Picture, or watch four videos simultaneously.
---
If you're looking for regular season products, look no further than Game Rewind, which allows you to replay every NFL game in HD.  This too features the condensed version feature, and will also allow fans to access coaches film to watch the game just how the coaches do.  There are three different levels of access, ranging from just Vikings games to all NFL games.  Games from 2009 through 2013 are available to watch immediately.
Vikings fans living outside the United States and Mexico can subscribe to a Game Pass, an international-only product that allows fans to watch NFL games live in HD with DVR controls.
Finally, if you're an audio-only kind of person, you can subscribe to Audio Pass, which allows fans to listen to either the home or away game-call for each NFL game in 2014; or, you can choose to just listen to Vikings games.
Stay connected to your favorite team all season long!