With Bridgewater being **placed on IR** after suffering a season-ending knee injury Tuesday, the Vikings are facing 16 games without their third-year quarterback. Next in line is Shaun Hill, entering his 15th NFL season.
"This is Shaun Hill's team right now," former quarterback Sage Rosenfels told Vikings.com.
Rosenfels, who served primarily as a backup during his 11-season career and spent some time in Minnesota, said Hill's experience in the league and with the Vikings will be an advantage if he is handed the reins in Bridgewater's absence.
"I promise you, by the way Shaun prepares, by the way he's supported Teddy since he's been here – players appreciate that," Rosenfels said. "Shaun's been supportive of Teddy and has been there to play when he's had to play, but I think players [also respect] the fact that he's been in the league a long time […] and because of his work ethic."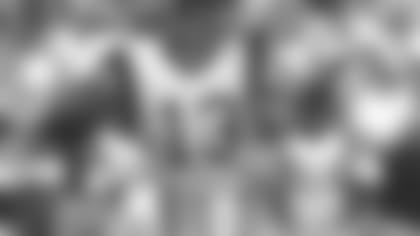 Former quarterback Kurt Warner confronted a similar situation nearly two decades ago.
Four years after going undrafted, Warner signed with the Rams in 1998 and was the backup quarterback for one season before starter Trent Green tore his ACL in a 1999 preseason game. Warner stepped up and led the team to a 13-3 regular season, perfect playoff record and a Super Bowl XXXIV victory.
Warner weighed in as a guest on The Rich Eisen Show on the Vikings sans-Bridgewater situation.
"I think that Shaun is now inheriting a team with extremely high expectations," Warner said. "I think it's a team that you [would have said] would be in the playoffs [and] competing for that NFC Championship-type position."
Warner said the question will be if Hill is able to manage both expectations and performance and make the plays necessary to keep the Vikings in the hunt.
"There are a lot of different things going on around Shaun Hill now where he needs to be who he's always been," Warner said. "But it's always different when you're in a scenario like that."
Rosenfels, who started 12 games for the Dolphins and Texans, said that backup quarterbacks always maintain a starter's mentality – whether it's training camp, preseason or the middle of the year – and prepare as if they will be taking their team 16-plus games.
"The only difference is that you're getting reps with the twos rather than the ones, and you're playing the second and third quarter of the preseason games rather than in the first quarter," Rosenfels said. "No backup quarterback's goal is to be the backup quarterback. So, you want to be a starter, and you prepare like a starter."
Zimmer reminded fans and media alike that it's important to remember there's an entire team in the locker room, not just Bridgewater. Rosenfels echoed Zimmer's sentiments, saying that no matter who starts at quarterback for the Vikings this season, he'll have an incredible support system around him.
Rosenfels identified the Vikings as one of the league's best teams.
"They have one of the most talented teams in the NFL – football is the greatest team sport of all time," Rosenfels said. "They have one of the greatest coaches in the NFL.
"They have a lot of things going for them," he added. "They lost a key player, but they have the personnel and coaching staff that a majority of other NFL teams would love to have."
Warner also emphasized the importance of being surrounded by a strong team and said that will be crucial for Minnesota's quarterback situation. Whether it's Adrian Peterson and the run game or Zimmer's destructive defense, the Vikings will continue to function at the highest level. Warner said he held that same perspective when he stepped in for the 1999 Rams.
"We had a lot of talented players on that team," Warner said. "I took the approach that I don't have to go out and do everything. 'Go play and be you, but you've got enough other guys here who can make up for your deficiencies.' "
Zimmer said he will strive to keep the Vikings mentally focused as they adjust to the loss of Bridgewater from the field.
Rosenfels has no doubt that Zimmer and his staff will be able to keep their players moving forward and fighting through adversity.
"There are a lot of ups and downs in the NFL," Rosenfels said. "There are [often] key injuries to every team as you throughout the year – that's just football. But [Zimmer and his staff] are used to going with the flow."
He continued: "They just keep grinding every day and trying to find a way to win the next one."