MINNEAPOLIS –For many 10-year-old boys, a day at U.S. Bank Stadium would take the cake for highlight of the year. And while Gavin Pierson was certainly elated by watching his beloved Vikings, it easily comes in at No. 2.
According to doctors, Gavin wasn't supposed to be Sunday's game. He wasn't supposed to be here at all.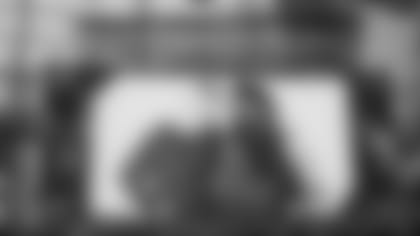 The Pierson family attended the Vikings game to celebrate Gavin becoming the first child to survive a rare form of brain cancer.
Wearing a "Gavin's Army" sweatshirt – in Vikings purple, of course – and a Helga helmet, Gavin was all smiles when he and his family were recognized during halftime of the Bears game. When presented with a personalized Vikings jersey, Gavin jumped up and down in excitement.
"The jersey was my favorite part," Gavin said before adding with a cheer: "And the Vikings winning!"
When Gavin was 5 years old, his parents noticed he was rubbing his eyes a lot but initially assumed it was a simple case of spring allergies. They noticed a few days later, however, that one of Gavin's eyes didn't seem to be properly tracking, and they took him to the children's hospital.
In late spring of 2012, just one month before Gavin's sixth birthday, he underwent emergency surgery to relieve pressure caused by a golf-ball-sized brain tumor in the pineal region of his brain. He then started chemotherapy treatments.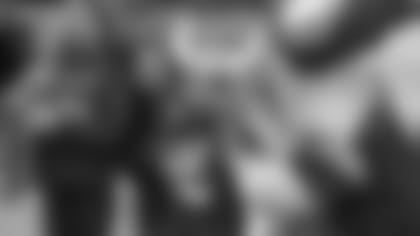 Midway through a 3-month treatment, scans determined the tumor had doubled in size.
"They decided to try surgery," explained Gavin's mother, Nicole. "That was kind of the other option. If you could surgically remove the entire tumor, then maybe he would be cured."
What made Gavin's tumor so rare, however, was that it was a teratoma – essentially, a tumor made up of tissues and bone. Teratomas are most often found in other areas of the body. Because of the hard surface of the tumor, it makes it nearly impossible to simply remove from the middle of the brain.
Gavin underwent five major surgeries over a seven-month period in an attempt to remove the mass.
"They would take a big portion of the tumor out, but it would just grow back between surgeries," Nicole said. "And of course there were other complications that come from having that many surgeries.
"At that point, they gave Gavin just a few months to live," Nicole continued. "They had nothing else to offer him."
| | |
| --- | --- |
| | |
| | Gavin at the Metrodome in 2013 |
It was then that Nicole became aware of a drug that had worked in some adults through clinical trials. Gavin's doctor encouraged the Piersons to apply for "compassionate use" – a way that terminally and chronically ill patients can access experimental drugs when other options are exhausted – from the government. The first step was requesting the clinical drug trial from the pharmaceutical company. While patients often have a difficult time receiving approval from drug companies, the Piersons in January 2013 were given the go-ahead.
Gavin began the clinical trial shortly thereafter.
The medication Gavin received during the trial effectively halted the tumor's growth, buying more time for doctors to find an ultimate solution, a laser treatment to eliminate the tumor.
While doctors worked for months to treat Gavin's body, the Vikings also played a role in his recovery during dark times.
The Piersons are a football family, and Gavin and his two siblings have both grown up in a Vikings culture. Nicole said, however, that Gavin has always been the biggest fan of her three children.
"He will sit and watch the entire game, listen to the play-by-play and is just so into it," Nicole said. "There were many times when he was in the hospital, in the intensive care unit just after brain surgery, but he watched that Vikings game every time."
Added Nicole: "It didn't matter how he felt. The game actually gave him something to look forward to."
In December of 2013, when Gavin's medical prognosis remained dire, the Vikings gave Gavin a Christmas to remember. First, he was treated to a home visit by four offensive linemen, including Brandon Fusco, who brought gifts and spent time with the 7-year-old. The team then invited Gavin to lead the Vikings onto the field against the Lions on Dec. 29.
Nicole still gets emotional when recalling that day. She remembers watching Gavin smile as he led his favorite team into their final game at the Metrodome.
"Nothing was guaranteed; tomorrow was not guaranteed," Nicole said. "It definitely was a once-in-a-lifetime experience for him.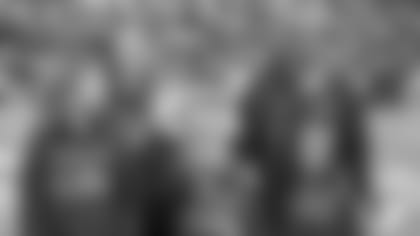 "As his mom, to not know what his future held, it was just one of those things that brought me joy when I was so sad and scared," she continued. "We really kind of just forgot about everything and just enjoyed life in the moment."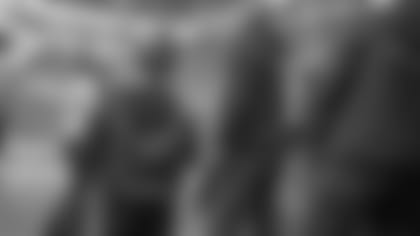 Now considered cancer-free since his final treatment this past summer, Gavin is a happy and healthy 10-year-old. For the Piersons, it all came full circle to attend a Vikings game with Gavin, now knowing that it won't be his last.
The highlight for Nicole went beyond a Vikings win or being recognized at halftime. Rather, it was watching Gavin's energy level from kickoff until the clock hit 0:00.
"In 2013, he fell asleep at the game after he led the team […] because he was just so fatigued," Nicole said. "And this time, he was cheering and yelling … He was just so engaged with the game. Every play, every time there was a first down, he was just so much more energized and was able to really, fully be present and experience it.
"He was just so happy," Nicole added. "This was just a celebration for him to say, 'I went through this, and I made it, and I'm here.' It's just really, really cool."