MINNEAPOLIS — Vikings pre-game festivities will extend beyond the glass and zinc-paneled walls of U.S. Bank Stadium into a "Vikings Village" and The Commons greenspace.
The Vikings plan to have an array of activities for fans with or without game tickets to create a festive and communal atmosphere starting this Sunday when Minnesota hosts San Diego in the 1.75 million-square-foot venue's first football game.
Vikings Vice President of Marketing and Fan Engagement Dannon Hulskotter said the spaces that are west of U.S. Bank Stadium's Legacy Gates represent a significant expansion of space for fans over what previously existed outside the Metrodome.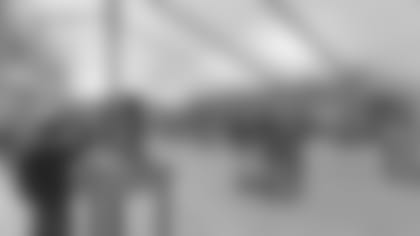 The Delta Vikings Village will feature The Vikings Longhouse, a 67-foot-wide by 115-foot-long structure that will be in place all season. The Longhouse features glass walls in aluminum frames on its front and sides, maintaining a visual connectivity with the rest of the events on the plaza west of the stadium, while providing a space that can be climate controlled.
The Longhouse drew inspiration from eponymous historic structures utilized by Vikings but will be modernized by the same Wi-Fi connectivity inside state-of-the-art U.S. Bank Stadium.
"It's really an extension of all the different hospitality spaces within U.S. Bank Stadium on non-Vikings game days," Hulskotter said. "It's not just a game-day asset. I think it's going to be something that the [MSFA] and SMG will want to utilize."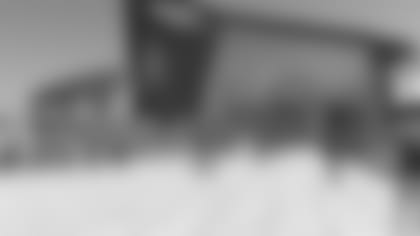 Hulskotter said the Longhouse will open two-and-a-half hours before home games and remain open until approximately two hours after games. Food and beverage items will be available. The anticipated capacity for the Longhouse is expected to be 800 people.
Outside the Longhouse, there will be more space, with a stage for live music or a DJ, a Miller Lite Beer Garden and several interactive displays near the U.S. Bank Stadium LRT station.
The game-day festivities also will expand to the easterly block of The Commons, a grassy patch between Fourth and Fifth Streets and Portland and Park Avenues that was recently completed. The Commons will be alcohol-free and feature activities for young people.
"The Commons is an area, that from the very beginning, we wanted to designate as a place to engage families and children, keep it kind of a youth-oriented area," Hulskotter said.
The residential population near the stadium has significantly increased since the Vikings final game at the Metrodome in 2013, and The Commons should offer a unique experience for the neighborhood.
"I think for residents that have families, The Commons is a great option for them, even if they don't have a ticket for the game," Hulskotter said. "They can come and take part in those activities, and there's going to be a certain level of excitement and atmosphere that the expanded fan-engagement area outside of U.S. Bank Stadium will bring."