GOLDEN VALLEY, Minn. –Blair Walsh spent his off day kicking senior hunger.
For the fourth year in a row, Walsh teamed up with Second Harvest Heartland and UnitedHealthCare for a volunteer food packing event to help resolve hunger issues, with a focus on the Twin Cities senior population.
Please click here to donate to the Kick Senior Hunger Fund Drive.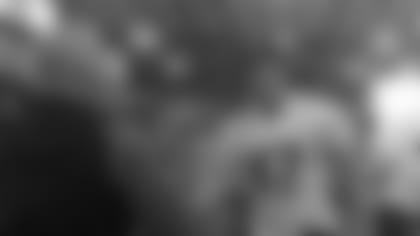 "I think it's very important to fight hunger in this community," Walsh said. "There are a lot of people, young and old, who deal with going hungry, and you have such a great program like Second Harvest Heartland where all these volunteers come and pack food and prep meals for people to eat, especially during the holiday season."
According to Heather Olson, Director of Corporate Partnerships and Cause Marketing for Second Harvest Heartland, one in every 12 Minnesotans over age 60 experiences hunger, or "food insecurity." Olson explained that many seniors are faced with making decisions between spending money on adequate nutrition or purchasing medications.
Ten percent (approximately 50,000) of the population served by Second Harvest Heartland were seniors that visited partnering food shelves during 2015.
"We're working really hard to figure out how to support those seniors, make sure they have that stable source of food so that they can remain independent and healthy in their homes," Olson said.
Walsh believes it's important that Minnesota's senior citizen population is recognized and respected.
"They should be treated with the utmost respect, and for those who are struggling, this is a program that helps them get food on the table," Walsh said. "Any time we can be a part of that and help them, even if it's just for a day, it's making a little bit of an impact."
In addition to nearly 100 UnitedHealthCare employees who helped re-package dry cereal and create "snack packs" made up of various crackers and cookies, Walsh was joined by four teammates: linebacker Eric Kendricks, fullback Zach Line, long snapper Kevin McDermott and tight end David Morgan.
The players moved from the football field to the assembly line, helping to put boxes together, pack them with snacks and move them to the conveyor belt. Line's work ethic showed itself on the warehouse floor as he pitched in at a variety of stations throughout the shift.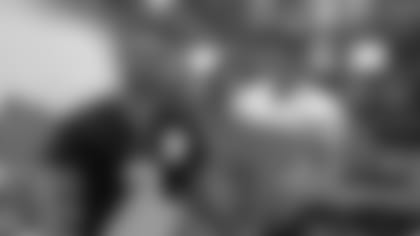 "I was just kind of the foreman today," Line said with a laugh. "I kind of had my hand in everything. When I see boxes that need to be cut, I cut them. And when I see Oreos that need to be passed out, I pass them. That's just kind of how I am."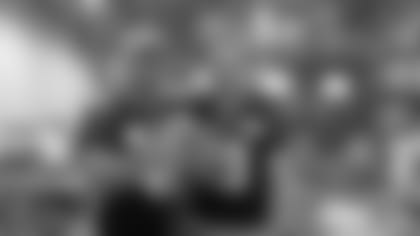 Line said he and his wife, McKenzie, volunteered at Second Harvest Heartland in the past, and he considers it a special cause.
"It's the whole group working together on one project," Line said.
The team effort paid off.
In less than an hour of packing, the volunteers packed 8,236 pounds of food. They were told that the amount will equate to be 6,863 meals, or 81 meals per person.
"Today is a great day," said Bruce Jasurda, Vice President of Communications for UnitedHealthCare Military and Veterans. "We believe that combatting hunger is key to creating healthy communities and healthy living.
"It's always great having the Vikings here. This is our sixth year of sponsorship with the Vikings here at this facility, and every year they outdo themselves," Jasurda added. "We're very grateful."
Olson said she appreciated the willingness of Vikings players to spend part of their off day working to shed light on an often "hidden issue" like senior hunger. She feels strongly about helping people understand it's a true need, and there are tangible ways to help the community.
"To be able to have that extra voice, with all of those [Vikings] fans paying attention, [is significant]," Olson said. "To have Blair Walsh as that example, to be able to share that message and how people can take action, it's really important to our organization."