EDEN PRAIRIE, Minn. –The Minneapolis/St. Paul Business Journal announced on Tuesday that Tami Krause, Director of Women's Initiatives and Head Coach of the Minnesota Vikings Cheerleaders, has been selected as a "**Women in Business**" winner.
"I was so excited when I got the email," Krause said. "It's just a huge honor to be part of that group of elite women. I'm also excited to represent the Vikings [through this award]."
A total of 51 women, including one career achievement award honoree, were recognized for their professional achievements, leadership and contributions to the broader Twin Cities community. The winners include industry-leading executives and entrepreneurs.
All the honorees will participate in a photo shoot later this month as well as being recognized at an upcoming luncheon and featured in the Minneapolis/St. Paul Business Journal released in late May.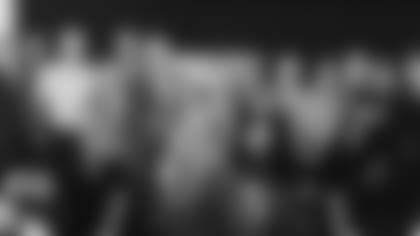 "On behalf of the entire Vikings organization we are thrilled that Tami has been recognized with the 2016 Women in Business Award," Vikings Chief Operating Officer Kevin Warren said. "Tami has been a dedicated and energetic employee of our franchise, and it is exciting to see her hard work, passion and talent recognized by the Twin Cities community."
As the Director of Women's Initiatives, Krause hopes the honor and subsequent events will raise awareness for the ways the Vikings organization is making an impact.
"My hope is that it will continue to reach the community and show them all the things we're working to accomplish and starting to activate," Krause said.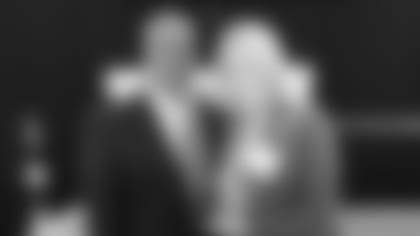 Since the award highlights both career achievements and community involvement, Krause's background lends itself heavily to the honor. Having held a position with the Minnesota Vikings Cheerleaders for 19 years, Krause has participated in and organized community outreach, military events and numerous appearances in the Twin Cities community. Personally, Krause has played an active role with the American Heart Association for more than 10 years and was named the 2009 AHA Volunteer of the Year after participating in 100-plus events on the organization's behalf.
"It's great – I feel like it's all kind of tied together," Krause said. "The Vikings have also worked with some of those great organizations, the cheerleaders have done some of that community outreach, and I've been able to be a part of all of it. Now with the Women's Initiatives, it's just elevating in so many different ways."