A young girl approaching the Vikings Table food truck window appeared timid at first, then broke into a comfortable smile upon seeing a familiar face behind the counter.
Monterae Carter's grin matched the girl's, whom she greeted by name.
After handing out the day's meal of turkey tacos with a side of fruit salad, the Minnesota Vikings Foundation Programs Coordinator stepped out of the truck for a moment; she knelt to talk eye-level with one of the friends she'd made after several distribution stops in the community.
Ask anyone who knows Monterae, and they'll tell you about her ability to connect with youth.
"I think it's because I have a childlike mindset on everything, seeking joy. And I'm always seeking to learn, so I try to put myself in their shoes," she explained. "I think it's just so important for every child to feel like someone loves them, no matter what. Even if it's just a one-time interaction with that child, I'm going to … make sure they feel heard, they feel seen, and I'm going to uplift them.
"For me, that's one of my missions in life: to just keep improving the lives of young people," Monterae added.
Since its launch in June 2019, Vikings Table has served more than 9,000 meals to youth across the Twin Cities who are dealing with food insecurity. A large portion of those meals were distributed to students throughout a nearly three-month school closure due to the COVID-19 pandemic.
"It's so much more than just a meal; it's a dignified experience," Monterae said. "And I'm really happy with the way we've been able to pivot these last few months. I'm very proud to say that we have almost prepared as many meals during the pandemic as we did during our entire first year."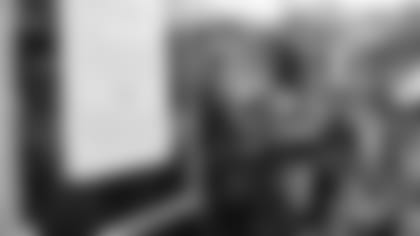 Monterae assumed her current role with the Vikings in 2017, but her experience with philanthropy started years earlier.
In fact, it's fair to say that things really have come full circle.
Monterae first was exposed to community give-back programs through her father, Hall of Fame wide receiver Cris Carter. As a child, she, Mother Melanie and older brother Duron often accompanied Cris to the team's community events.
"The thing about Monterae was, she always used to love hanging with her dad," said Cris, who noted that it was Vikings Head Coach Dennis Green who established the league-wide Community Tuesday initiative. "He mandated that everybody do something on Tuesday. It was not a day off. 'Make someone feel better who doesn't have the things in your life that you have.' With that being my only day and spending a lot of time at the Vikings facility, I used to try to take my kids with me.
"Also, I wanted them to have a balance in life," Cris added. "I grew up in a housing project, a very, very different situation than what they grew up in, but I thought it was important … that they would see people – people of color and other people – and be able to relate with that throughout their life. Monterae's mother and I were very, very conscious as far as their upbringing and making sure they had some type of balance."
Monterae called the experiences part of her "normal" growing up.
"That really shaped who I am as a person when it comes to the community – and also what I felt the Vikings stood for," she said.
Monterae specifically was impacted by the annual Thanksgiving turkey giveaways.
"I remember watching those families come in, their hands shaking because it's so cold outside, but they're just so grateful to receive that meal," she recalled. "Those are my fondest memories as a family with the team."
When it comes to her dad's on-field accomplishments, she is candid about her recollections.
Cris played for the Vikings from 1990-2001, during which he received All-Pro honors twice (1994; 1999) and earned eight straight Pro Bowl nods from 1993-2000.
Monterae, born in 1993, practically grew up at the Vikings Winter Park training facility in Eden Prairie. She and Duron often accompanied Cris to practices – or better yet, to the cafeteria – but one of the "weirdest things," she said, reflecting back, was that she doesn't really connect her childhood to football.
"It was just my dad's job, and that's what the family was doing – when he was working out, everyone was working out," Monterae said. "My mom did a really great job of just normalizing our lives as much as possible, so I didn't even think anything was different for me. That's just how we lived our life.
"He was just my dad," she added. "I didn't recognize that everybody else knew who he was, as well."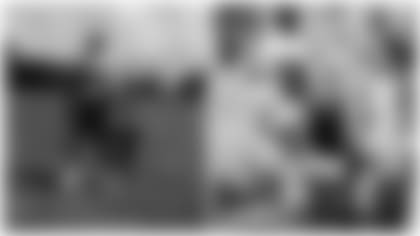 And although she admits she "pretty much slept through every game" she attended at the Metrodome, Monterae remembers one of her dad's games especially well: Week 14 of the 2000 season. The Vikings hosted the Lions on Thursday Night Football, and it was that evening that Cris made his 1,000th NFL catch.
Fans at the Dome counted up to the 1,000th grab with large, numbered cards that could be changed out, creating the "Cris Carter Catch Watch." Duron wore a purple baseball cap with CC1K embroidered in gold across the front. The Carter family was brought down to field level during game play, something Monterae had never experienced.
"I'm laughing now because I only remember it because it was such a big deal in the family," Monterae admitted. "We got new outfits, I got my hair done, and I'd never been down on the field. … That was really exciting."
Cris caught a 4-yard touchdown pass from Daunte Culpepper in the first quarter to become the second player to ever reach the impressive milestone. After the score, video captured the Carter family's on-field celebration; Cris handed the ball to 7-year-old Monterae, who can be seen saying something before giving him a kiss through his facemask.
"In that video, the audio isn't high enough, but when I'm jumping in excitement to greet my dad, I'm asking him, 'How is my hair?' " Monterae said, laughing. "Looking back, I can acknowledge what an accomplishment a thousand catches is. But at the time, I literally had no idea what was going on."
Minnesota went on to defeat Detroit 24-17 that night. But not all of Cris' games, of course, ended so well, and it wasn't uncommon for a loss to negatively affect his mood on family drives home from the stadium.
Monterae fondly recalled the game that Melanie developed, in which Duron and Monterae each got to play a "reporter" of sorts and ask three questions apiece of Cris about the game – win or lose.
"My brother's were all about specific plays," Monterae said. "Mine were the dumbest questions, and my brother would say, 'You're wasting them. You're wasting them.' I would be like, 'Did you see your friends today? Did you see Mr. Randy today?' "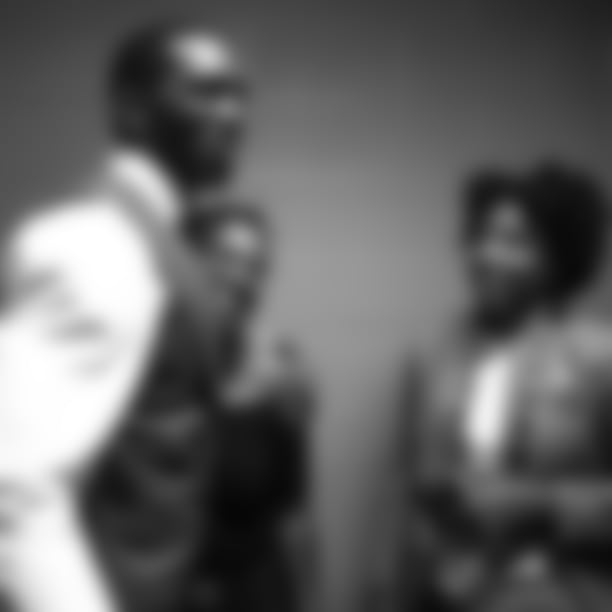 Randy, of course, referred to fellow Hall of Famer Randy Moss, who was drafted by the Vikings in 1998 and joined Cris and Jake Reed to form the formidable "Three Deep" receiver trio.
"I vividly remember Randy Moss coming to town, and to this day, I still call Jake Reed my Uncle Jake," Monterae said. "He is the funniest, and I love him forever and ever. He was always playing around with all the kids, and I was the flower girl at his wedding. My mom is still best friends with his wife, so our families are still very, very connected."
Athletics career after all
It wasn't uncommon when Monterae was growing up to regularly see her dad's teammates. But the Carters invited more than just the team into their home. From Vikings ball boys – including Larry Fitzgerald – who looked up to Cris to young friends of Duron's, the Carter house always was full.
Through her parents' hospitality, Monterae saw a genuine care for others and demonstrated similar qualities herself.
"We always had children in our house. We were always taking in someone to live with us – either they lived with us permanently or for weeks at a time – and Monterae always accepted everyone as her brother," Melanie said. "As soon as they came in the door, they were automatically welcome, they were included in the family, and Monterae was awesome with that. Everyone became her big brother.
"It really made the children feel comfortable to be accepted by everyone in the house so easily. She's just a really giving, caring person," Melanie continued. "She never once said, 'Why do you keep bringing all these people into the house?' It never even dawned on her. She accepted them as family and always went out of her way to make sure they felt welcome and included."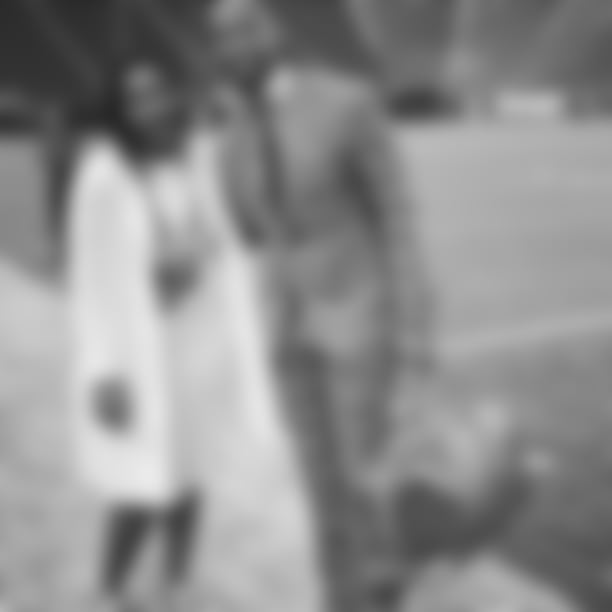 To this day, Monterae says, she considers all those young men who came through their home to be her brothers.
"Because they were treated just like us. When we got in trouble, they were in trouble, too," she said. "I think my parents did a great job of just creating balance in our lives and letting us know, 'If you can help others, that's just something that you should do. And you can find joy doing that.' "
Monterae also credits her Christian faith, saying it has been "a recurring theme in our lives" and played a significant role in her upbringing and worldview.
"Everything is much bigger than yourself," she said. "If you can offer joy, if you can offer hope and happiness to others, that's something that you should just always be doing."
Monterae always has found joy in offering it to others, so it's often no surprise that she ended up in the career she has. And yet, her journey didn't start exactly where one might expect.
After graduating from Florida State, where she played soccer for a season, with a degree in marketing, Monterae saw a future filled with product sales and advertisements. But not sports. Definitely not sports.
"I thought it was so cliché – former athlete's kid, I was an athlete myself – so I was just trying to separate myself from that and make my own lane," she explained before adding with a laugh, "but I ended up working right out of college for the Orange Bowl committee in its marketing department, so I ended up in sports anyway.
"I fully embraced it then, just realizing that it's not really a cliché; it's something that I've always been around, I understand it, and it's something that I enjoy," Monterae added.
In 2016, she joined the Vikings as a marketing intern. She was asked during her interview with the team what the ideal job would be. Ironically, she responded, "Either a marketing executive or owning a food truck."
"The fact that a food truck came into play in my career is unbelievable," she laughed. "It's the coolest thing."
Monterae transitioned into a full-time role in July 2017 when the Vikings Social Impact department was developed and the Minnesota Vikings Foundation was launched.
Looking back, she calls the move "the best thing that could have happened to me."
"Now I don't really see my life, my career, without helping others. It's just something that, I can't take that part out of it," said Monterae, who regularly organizes volunteer events for Vikings staff. "I wouldn't feel as passionate about my work if I wasn't able to do that."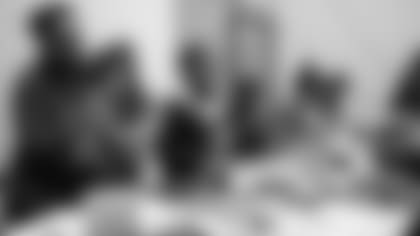 Having the last name "Carter" within the Vikings organization does not come without its challenges.
Monterae does not broadcast her family tree; rather, she stands on her own merit as she has her entire life.
"Honestly, I'm still adjusting to it," she said candidly. "It's very strange, especially with how I grew up with my dad's job not being the main thing in our lives – it was just a part of our lives.
"For most of my life, I wasn't [identified] as 'Cris Carter's daughter' … because my mom was really focused on us being individuals," Monterae continued. "So it was so weird for me to be in 20s and, for the first time, to be 'Cris Carter's daughter' every single day.
"We are so, so different. You would not want my dad to come in and do my job," she quipped. "But then again, I also can't catch a thousand footballs. It's not like we're interchangeable."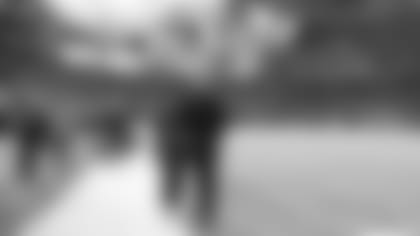 She no longer is known within the organization – or throughout the community – simply by her surname but rather by the strength of her first. Three decades after her dad began writing his story in Minnesota, Monterae is penning her own.
But … "like father, like daughter" does apply from time to time.
"The takeaway I really get from my dad's career and watching him through the years is how to work so hard at something," Monterae said. "How to really push yourself; how to think big sometimes; how to work yourself hard – like doing a workout until you feel sick. That's kind of the mentality I have. Anything and everything I do, I'm trying to do it the best that I can."
The dedication to her craft is evident through the impact of Vikings Table, which will celebrate its one-year anniversary on June 13.
Cris, who mentioned Monterae's longstanding affinity for food trucks, is not at all surprised to see the way she's combined multiple passions to make a very real impact. The scale of that impact, however, continues to impress him.
"The tri-state area, the communities that she's going into, and even from a [nutritional] standpoint – not only are a lot of the products farm-to-table, but the education, how they're teaching people, [is incredible]," Cris said.
And Monterae has been hands-on through the entire process: from the research phase and developing the concept, to making several trips to oversee its construction in Iowa.
"If anyone wants to know about weight-balancing on an RV, I'm the girl," she noted.
The long days and drives paid off in a big way when Vikings Table officially launched last summer.
"It was such a huge career accomplishment for me. I had never worked on something for that many years," Monterae said. "It was just an amazing feeling to see it. Even when I see it now, I just can't believe that it's real."
And the food truck's first "customer"? Melanie, of course, who received a framed photo of the moment for Mother's Day.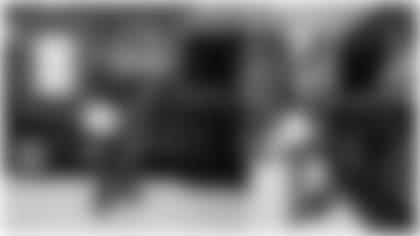 "Being there with her was such a special moment. I try to be at all her special moments, but that food truck I know was her baby," Melanie said. "The fact that it's going out and helping other people, it's just icing on the cake.
"I had heard so much about it, I heard play-by-play every day of what she was doing," Melanie continued. "To see it happen, to come to fruition, it was just, 'Wow.' Even though she is an adult, she's still my baby. To see your baby set out and accomplish what she set out to do, man. She's amazing."
Monterae works tirelessly to improve the lives of young people with nutritious meals through Vikings Table, but she also hopes to inspire them to believe in themselves and pursue big dreams, just like Cris taught her.
She pointed to Minnesota's vast achievement gap, particularly for students of color, which deepens her compassion for the youth she encounters who are sometimes facing multiple barriers.
"Children really are our future, and I hope that I can speak some type of life into them so that they're more willing [to commit to academics] or to believe in themselves more. That's really one of my passions," Monterae said. "Also, I think that being a woman of color and working in the sports industry, there's not many of us, so for me to actually be in the truck and get to talk to the kids, 'Yes, I helped build this truck. I work for the Vikings,' it's such a great platform.
"I'm tired of them being amazed by that, but I will keep telling them because they see themselves in me," she added. "And that's something that I could have never even asked for or thought of – but now I see myself as a mentor to all these kids."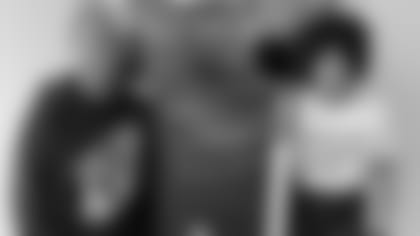 Looking back, Monterae believes her dad always has "had really big plans" for her, and it's special to share this experience with him.
"I've always been really big on planning for the family, making sure everybody could spend time together, making sure everything was perfect, so I think he always knew that I would be doing something like this, but he never thought it would be back with the team again," Monterae said.
"I think he enjoys what I'm doing because he grew up in a single-parent home, he's the youngest of seven, so his life wasn't always perfect, and I think that's something I always hold with me," she continued. "Anybody can be anything or do anything, so you really have to talk to these kids. Sometimes it's tough love, sometimes it's, 'You're going to have to eat these veggies before you can have a treat,' and sometimes it's just letting them feel seen."
Just the way that she was raised.
"Her family is very, very proud of her," Cris said. "I tell her she continues our Vikings legacy. The Vikings were a huge part in me giving to the community, and she's really, really embraced that and taken it to another level."